My Top Five Albums Halfway Through 2014 – Björk
Sean got this whole ball rolling and though I'm extremely busy, I want in! I whipped this puppy up during my lunch break. I am still fairly new at RCA and I know haven't shared much about myself with you all. Here's a little bit of a more about me- through music! 2014 is halfway over (say what?!) That means that by now a solid number of albums have been released and found their place in our iTunes libraries. Here are my top five releases of 2014 so far; I suspect I'll do another five at the end of the year.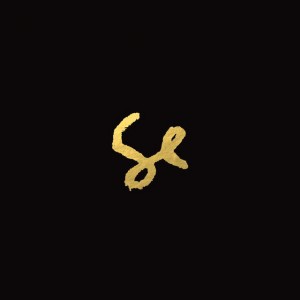 5. Sylvan Esso – Sylvan Esso
I'm just going to start this off by saying Sylvan Esso is everything. If you haven't heard of this duo, start immediately. Between Nick Sanborn's genius beat production and Amelia Meath's haunting melodies and relevant lyrics, the two have created a sound that can not be replicated. I very randomly stumbled upon their music while streaming Made in Heights on Spotify and have been in love since. Releasing their self titled album in May, the up and comming pair is bound to dominate the electro-pop genre. Take a listen to "Could I Be"- I dare you not to fall in love with these two.
4. The Story So Far – Songs Of
I am sitting pretty at a mere 20 years of age, and angst filled pop-punk still dominates a large portion of my music heart. Yes, there is a whole heart separate from your actual heart specifically for music. The Story So Far is one of my most favorite bands of all time, and this album is just too good. Already craving more acoustic songs from this group after hearing "Clairvoyant", Songs Of not only fulfilled that craving but blew my music heart into a million pieces. We can take a minute to talk about their rendition of Bob Marley's classic "Waiting in Vain" and how beautifully Parker sang the tune, only furthering my faith in those guys. TSSF has definitely come a long way in the past couple years, and I am absolutely thrilled to see what else they have cooking for us. Take a listen to "Navy Blue", but maybe in private though, because you might cry.
3. Dave B . – School Daze
I can hardly explain how excited I was when birdies told me of the collaboration between two of my favorite people from Seattle. Justo of The Physics has been one of my favorite producers for a long while, and when paired with Dave's flawless flow you strike gold! After releasing a couple teasers on SoundCloud, Dave had everyone on their toes anxiously awaiting a large release. Knowing from our interview earlier in the year that the collaboration had turned into something beyond just one album, I strongly believe we need to keep an eye on these two. Take a listen to 'He Got Game'- it's fun and perfect to bump with the windows down in this heat!
2. Chet Faker – Built on Glass
Alright, so I have bit of a confession to make: I am undoubtedly in love with Chet Faker. All the way from his beard down to his seductive vocals, that man owns my heart. I was introduced to Chet Faker through his collaborations with Flume and knew he was the one for me after hearing his contribution to The Key of Sea Vol 2 with 'Fear Like You'. He is everything you could ever want in a musician-vocals fit for any genre from Jazz to electronic. Built on Glass released back in April and after experiencing him live at Sasquatch, I think he is headed for great things. Check out '1998' and stare at beautiful photographs of him. He will give your real heart butterflies, and your music heart will be pleased too.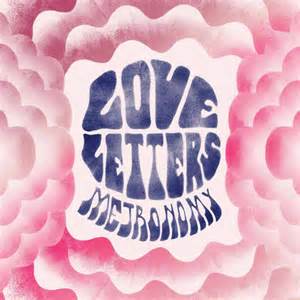 1. Metronomy – Love Letters
This band is just seriously too cool, and as long as Joseph Mount keeps writing, I will keep listening. I've wrote about them before, so I've described their sound a couple times, but I haven't told you guys what a huge fan I am. I'm almost convinced that everything Joseph writes is a musical masterpiece, and he can seriously do no wrong. Every album they have released in the past has had such a different sound than the one before it, which is a fantastic trait to have as artists. As Joseph explained in our interview, his focus on the lyricism in this record made it such a classic; every song holds some sort of relevance to every day situations. Listen to "Call Me", a bit of a nostalgic tune that may or may not make you miss your ex.