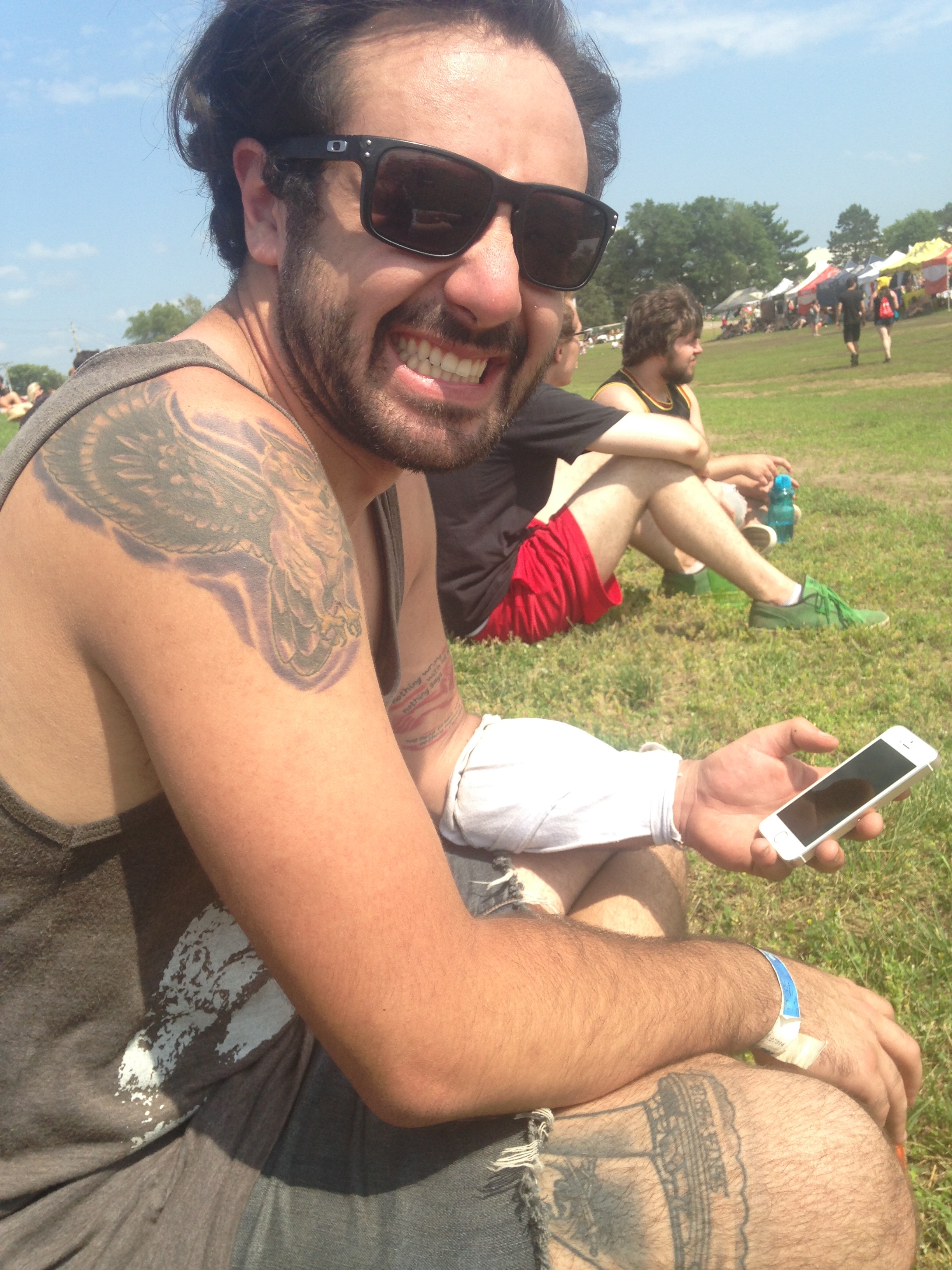 Sean's Shining Warped Tour Shenanigans
Living in a small town can be harsh, mainly because Warped Tour does not even attend the state I live in. Instead of allowing that to be aggravating, my best friend Ali and I looked at this opportunity of travel in positive light. Although the Minnesota Warped Tour date is only three hours north, we decided to travel and be free of the stressors in our everyday lives. We drove to Minneapolis the night before and went out and about in the great city.
After a night barhopping and then being hit by a pillow because I was snoring a lot (it was a feather pillow, but when it startles you awake it may as well have been an axe), Ali and I headed off to the small town of Shakopee, where the wonderful Warped Tour was going on. Being a small town, the traffic and number of cars it brings on this particular day is way too high volume for the roads to keep up with, and there was a bit of traffic that actually placed our arrival to the actual event an hour after it started. Alas, this caused me to miss Plague Vendor, but we will be seeing them in September.
Immediately upon arrival I ran into Tanner Murphy, vocalist of To The Wind, and we exchanged a few words before he let me know that they were up next to play at the Kevin Says stage. They were explosive. After watching them, we grabbed some beer and headed to my favorite place every Warped Tour, The Monster Energy Stage. I spend most of my time at this particular stage because of the massive number of hardcore bands that seem to dominate the lineups. This particular tour featured veterans of the genre, ready to unleash all their might on any listeners. Every Time I Die was the main band I came to see, and their presence was destructive and exactly what I wanted. Their performance is always blistering and they always make the experience fun. After that set, we wandered over to see Issues playing. Their crowd was massive and it was very difficult to find a decent spot to watch them. Next up was Stray From The Path who are always aggressive and pump me up. I moshed hard for 'Negative And Violent', as any good hardcore fan should.
We decided next to watch This Wild Life, an acoustic duo from California. I was very happy to sing along with a crowd that knew the lyrics just as well as I did. After the softer music, Ali and I decided to watch the most intense pit of the day with Terror. Seriously, the pit that Scott Vogel and company spurred was massive, even getting the crowd to move to people dressed up in costumes, because no one clowns around in a Terror pit. After watching people mash into each other for a bit, we moved on to a band that never fails putting out a decent album, Bayside. Next was the softer side of Warped Tour and watching Allison Weiss pour her heart into her acoustic set.
Ali and I refreshed with some beer, water and even a selfie. The Ghost Inside was playing at the other end of the park, but we made the trek over to watch them bang around anyway. I forgot how fun the band's music is, and they brought their all. Immediately after, Four Year Strong played and brought the biggest crowd we saw. Their energy was fantastic, and their setlist was even more pristine, finally bringing about the familiar energy from their earlier days. We had an hour to kill before the final band, causing us to relax on some grass and listen to a DJ at the beatport stage. The final act we saw was Beartooth, the creation of 21 year old prodigy, Caleb Shomo. They had a smaller crowd (because it was late), but everyone who was there was moving, jumping, and screaming at the top of their lungs.
After eight hours in the sun, eleven bands, and a lot of dirt, we drove back home. This year was the year Warped Tour brought a great number of bands that I knew the songs, the words, and even the band personalities. Thank you.