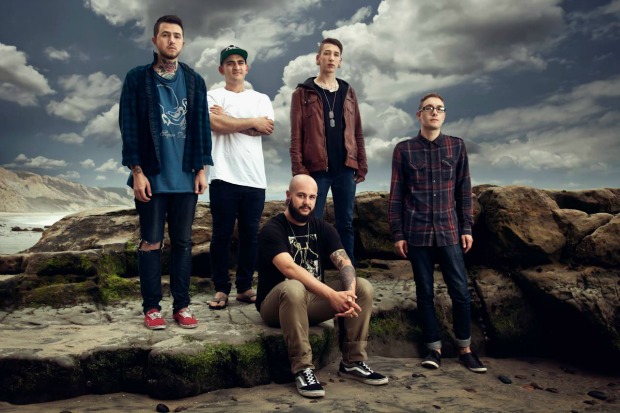 Music Monday: Being As An Ocean, A Shattered Hope, Sworn In
Hailing out of Alpine, CA Being As An Ocean are quickly making a name for themselves in the heavy sea of the music scene. Their debut album "Dear G-d" is everything an album should be. So much passion and heart with every note played, every word sung. This album will leave you wanting more from this group. BAAO has quickly become one of my favorite bands and I have a feeling they will stay among the ranks for a while.
Dirty, grungy rock. These charming young men are one of the many bands trying to make a name for themselves in the post hardcore scene and they are having fun while accomplishing it. Their latest EP "See You at the Grammys" is a chaotic roller-coaster from start to finish. The band gets straight to point and grabs you from the start and doesn't give you a chance to recover from the trashing. ASH strives on making their unique sound known throughout the scene and from what I see, they are doing just that.
Sworn In
"I'd rather be let down then be a letdown…..BLEGH!" is just a taste of the breakdowns this band has in their aresnel. With some line-up changes as well as label changes, Sworn In hasn't let that stop them as they are releasing their debut album "The Death Card" early next year. If you like the Heavy, this band could become your favorite band to throwdown to. Although they've yet to release a full length, the band is already spreading their name like a deadly infection. Having played some major festivals (FrightNight, GK Holiday Show) they have shown off just some of their talents. I for one am beyond excited for this album to drop.