Kelly's Top 10 Albums of 2013
Creating this list took about five times longer than expected, but I think I'm finally finished. A lot of worthy records came out this year, and I almost want to make another Top 10 just to acknowledge some of the hip hop/rap/guilty pleasure albums that graced my eardrums over the last twelve months… but I probably won't because this list was hard enough to compile on its own.
It's crazy to think about how much has changed personally in the last year (moving from Seattle to Brooklyn and back to Seattle, for starters), but I'm stoked to be back in the great Pacific Northwest and building up steam on the RCA train again. This is the first blog in a series of Top 10 album posts that we'll be posting over the course of the next couple of weeks. Prepare yourself!
Criteria for my favorite albums: Must have been played nonstop on my headphones while riding the subway and/or existing in my car post-NYC. Killer instrumentals. Interesting enough to keep my attention. Not Lorde or Bastille. Easy enough…
Oh, and you can also listen to some of my favorite tracks of the year on Spotify: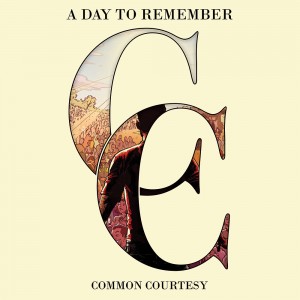 10. A Day To Remember – Common Courtesy
Key Tracks: Right Back At It Again
Admittedly, I haven't listened to this record as much as I probably need to considering that A Day To Remember is in the middle of a lawsuit with their former label Victory Records and needs all the support (and money) they can get to really stick it to "the man." It's safe to say that ADTR knows what they're good at and sticks to a very specific formula–but isn't that why we love them so much?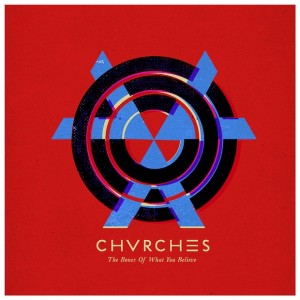 9. CHVRCHES – The Bones Of What You Believe
Key tracks: The Mother We Share, Lies, Gun
CHVRCHES make it feel like everything's going to be okay. They teased us with a couple of songs in 2012 that led to damn near perfection in full-length form, a well-deserved massive surge in popularity in 2013, and thus my ever-so-slight waning of interest. With catchy synth hooks reminiscent of 80s pop hits with a Scottish twist and swoon-worthy vocals, what's not to love?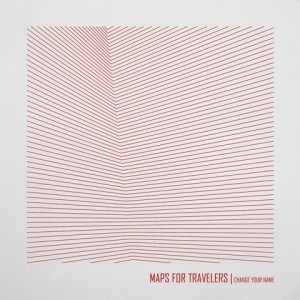 8. Maps For Travelers – Change Your Name
Key tracks: Get A New Face, Good Life, 456
My boyfriend discovered Maps For Travelers on the No Sleep Records roster a few months ago after they had released their first full-length album. They are one of a handful of newer bands that reminds me of some of my old favorites (Thursday and early Emery, to name two), and I was instantly drawn into their raw energy and interestingly arranged melodies. I can't wait to see what's in store for these guys.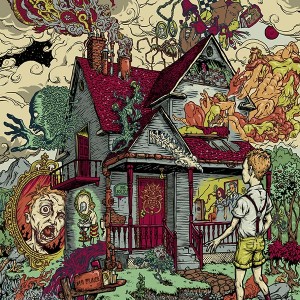 7. A Lot Like Birds – No Place
Key tracks: Next To Ungodliness, Kuroi Ledge, Shaking Of The Frame
A Lot Like Birds is another recent discovery. Think: Dance Gavin Dance meets more shredtastic guitars riffs, spoken word, and less whiny vocals. If I could count the re-issue of Conversation Piece as a new release, I would probably choose to feature the 2011 record over this one, but No Place a great album regardless. (Just not as good as Conversation Starter.)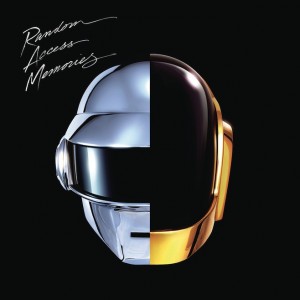 6. Daft Punk – Random Access Memories
Key tracks: Get Lucky, Giorgio By Moroder, Doing It Right
Daft Punk does it again with another release worthy of [someone else's] Album Of The Year featuring a slew of infectiously catchy dance tracks and perfectly crafted collaborations. Get Lucky was another the anthem of the summer, and even though I wanted to say I'm not sick of it yet, every time I hear that funky guitar riff playing over grocery store speakers I feel a slight urge to rip my ears off my head.
5. Paramore – Paramore
Key tracks: Ain't It Fun, Still Into You, Part II, Proof, Future
I've been a Paramore fan since 2005, and I preeetty much support everything they do because Hayley Williams rules. Sure, it's unfortunate that they've gotten to the point where the rest of the band doesn't matter to most people anymore, but once the Farro brothers left it truly became Hayley's vessel to shine. Admittedly, I was skeptical of this release and may have even doubted that they'd pull it off, but I ate my words after listening to this marathon of an album enough times to write a critical analysis of Hayley's emotional journey between albums. Shine on, girl.
4. The Story So Far – What You Don't See
Key tracks: Things I Can't Change, Empty Space, The Glass
The Story So Far puts on the craziest live show I've ever seen (aside from maybe Trash Talk) and has built up more momentum than most other bands in the second coming of pop punk. What You Don't See is a beautiful follow-up to Under Soil And Dirt and definitely showcases their ability to dance all over the genre–while pushing vocalist-kissing stage potatoes out of the way in the process.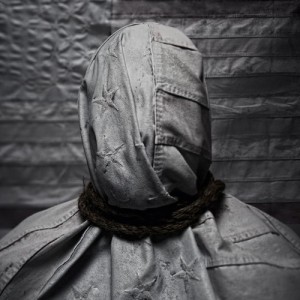 3. letlive. – The Blackest Beautiful
Key tracks: White America's Beautiful Black Market, Virgin Dirt, The Priest And Used Cars
Despite the lack of production quality that hurts my poor old ears after awhile, this album is immaculate. Each track reminds me of a combination of every band I've ever loved. I have yet to see letlive. live (hence why The Story So Far still wins in the 'craziest show' category), but it's on my bucket list for 2014.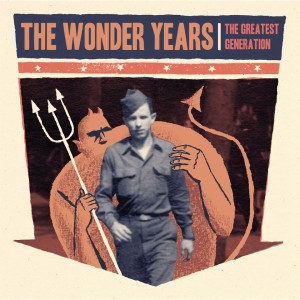 2. The Wonder Years – The Greatest Generation
Key tracks: The Bastards, The Vultures, The Wolves; Cul-de-sac; I Just Want To Sell Out My Funeral; An American Religion (FSF)
I may be a bit biased, but The Wonder Years definitely outdid themselves with the release of The Greatest Generation. Every intricately arranged instrumental coupled with Soupy's eloquently relatable lyrics for anyone coming of age makes for a album worth listening to on repeat for the rest of eternity (or at least until the next release).
1. Balance And Composure – The Things We Think We're Missing
Key Tracks: I'm Swimming, Keepsake, Lost Your Name, Enemy
Fact: The Things We Think We're Missing is nothing short of perfection. Balance And Composure's mission for their second full length was to replicate their live sound more effectively than their last effort, Separation, and holy shit it's amazing. I simply cannot describe these songs to you; you must listen for yourself.