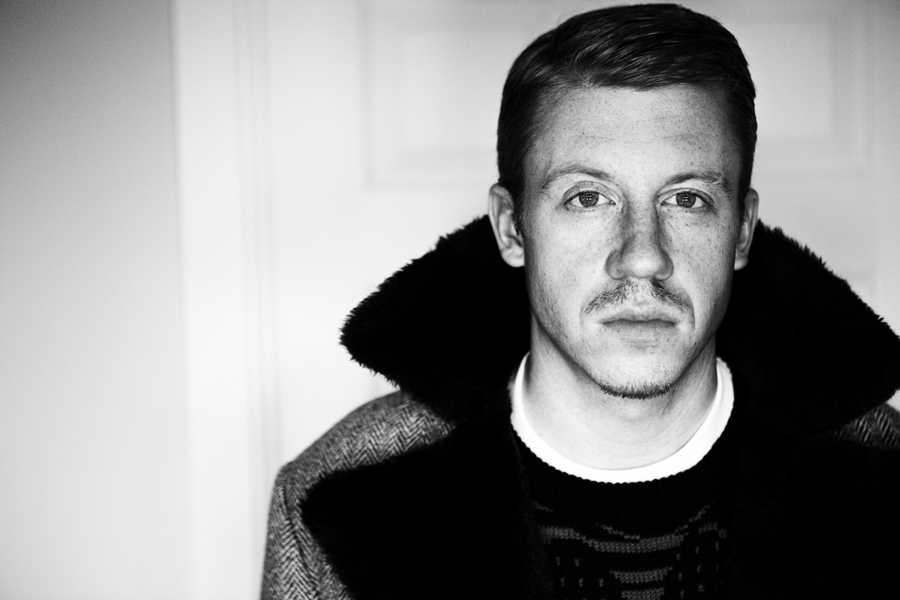 Kami's Best of 2012

1. Blink 182 – "Dogs Eating Dogs"
When I heard there was a new Blink EP on the way, the album already had the number-one slot on my mental list of favorites I was forming. I have been a Blink 182 fan since I was 11, learning how to play "First Date" on drums and wearing those checkered Vans like Travis Barker. They will forever hold the spot in my heart of favorite band, and I wasn't let down by this EP. (In fact, I love Blink so much this EP was a Christmas present from my boyfriend and he had to give it to me early so we could listen to it and talk about it.) It felt like a hybrid of their side projects: some of it felt like what +44 sounded like or a little bit like Angels and Airwaves, but it still made me excited for what's to come for Blink. There were only two things I didn't like about it: one was it wasn't long enough. With only five tracks, I was dying for more. Disappointment number two: it was digital download only. I like to think that when I fulfill my dream of owning a record player I could play it on that, or even just having a physical copy of a CD is always great.

2. Macklemore & Ryan Lewis – "The Heist"
There's something about listening to Macklemore that brings me back to freshman year of college dancing around at house parties to the song "And We Danced." And let me tell you, I danced. There's no denying that "The Heist" was a game changer for them, and fans all over the world responded. This album took them from a Northwest phenomena to a global sensation. Their mix of party anthems and rapping about serious issues is brilliant, and I loved every song. I wouldn't even consider myself a huge hip-hop fan, but I really loved this.

3. The Classic Crime – "Pheonix"
I don't even know what else to say about this album besides how much I love it. They funded this from a very successful Kickstarter project, and I think it's safe to say that every fan that donated and backed this project is probably not disappointed. Personally, it's my favorite album they've released. My favorite song by them of all time is "Salt in the Snow," on their album "The Silver Chord." On "Pheonix," none of the songs stand out to me nearly as much as "Salt in the Snow" did, but I think the album overall is more consistent and solid than anything they've ever put out.

4. Barcelona – "Not Quite Yours"
This has become my all-purposes-anytime album. Since "Absolutes" with the song "It's About Time" came out (which I couldn't get enough of), I have been waiting for them to release something new. This album didn't disappoint. As a journalism major, I feel like I have a whole separate set of albums I listen to as I write, and this is on the top of the list. Not only that, but I love to listen to it when I paint, edit photos, or do anything really. This is one of the only albums I can listen to the whole way through without skipping songs. The new album sounds way less produced than "Absolutes," the new stuff almost sounds more raw. Brian Fennell's voice almost sounds far away, and it's intriguing and draws me in. Barcelona has this really brilliant way of making mellow (and at moments really sad) music extremely catchy, and this new album takes that to a new level. I love it.

5. Paper Route – "The Peace of Wild Things"
Paper Route never disappoints me. This album didn't have one standout track to me, because it was all awesome. There is something so irresistible to me about the blending of rock and electronics, and they pull it off perfectly. The subtle gang-vocals/group singing in the song "Glass Heart Hymn" literally still gives me chills every time. You may have heard the song "Better Life" (and not known it was them), which I"ve listened to at least a couple hundred times and it still keeps my attention just the same. As a drummer, sometimes the electro-drumbeats and lack of clarity between real drums and electronic beats drives me crazy, but I think Paper Route pulls it off and still sounds like rock. This is another album where I can listen to the whole thing and not change a song.

6. Anberlin – "Vital"
Everything Anberlin does, I bow down to. I have loved every single thing they've put out in the last decade, and this is no different. This album feels heavier at times, but in such a tasteful and wonderful way and still true to their classic sound. The opening track "Self-Starter" makes it hard to change the album. The simple plucking of guitar strings is interrupted by a massive drum fill into a heavy drum-driven song, and the rest of the album follows that pace. Listening to this makes it really hard not to pick up drumsticks and play along, or jump around and scream a little.

7. The Lumineers – Self Titled
Welcome to the scene, Lumineers. Their first album put them on the map in a huge way. They are mellow, relaxing, and folky, but with something catchy enough to keep mainstream-only-listeners interested. This is my favorite album to have on as I write. It's mellow enough to focus on other things as I listen to it, but if I'm start paying attention I find myself swaying in my seat. It's really simple, I love the brush-stick style of drumming and the background of strings (do I hear a cello, violin, mandolin, or banjo?) I don't even know, but it's excellent and different from most of the stuff being played in mainstream music. Way to make a solid first impression, Lumineers.

8. The Shins – "Port Of Morrow"
Five years after "Wincing the Night Away" (the album "Phantom Limb" was on), The Shins finally released a new full length album. I wouldn't have even needed to hear it to know it would hold a spot on my list. I've always loved The Shins, and this album was no different. I haven't listened to this album a lot yet, but so far I think "Simple Song" is my favorite song. The whole album is similar to the sound I've always loved from The Shins (that guy's vocals are just so interesting and different), but with some new elements. I think I hear some more electronic-type beats and fun keyboard parts I haven't heard in past music from them.

9. Neon Trees – "Picture Show"
I cannot listen to Neon Trees without dancing around, singing along and stomping my feet. I absolutely love everything they do. That guy's voice blows my mind, and their poppy-dance-rock sound rocks my world. This was a really solid follow-up album to 2010's "Habits." Try to listen to their music and not sing along after a while, I dare you. I'm sure we've all heard their song "Everybody Talks" from this album, and once that song circulated out of the radio stream a bit I've been able to listen to the rest of the album more without feeling annoyed. It's FUN. They sound like they're straight out of another decade (I was born in the 90's – but maybe I hear some 80's flair in there?) and they pull it off and rock it. I can't wait to see them open for Maroon 5 in a couple months.

10. William Beckett – "Winds Will Change"
Remember The Academy Is…? William Beckett was their frontman now gone solo. He released a four-track EP that was pretty solid. I absolutely loved The Academy Is and miss them terribly, so something new from their frontman was exactly what I needed. It's a little more poppy than what I'm used to hearing from him, but still good. I hope he releases more soon.
Because I love music and couldn't keep my list at ten, here are some 2012 releasees circulating my Spotify playlist that at least deserve a shout-out.
Some More Honorable Mentions:
Motion City Soundtrack – "Go"
The Used – "Vunerable"
Yellowcard – "Southern Air"
Ellie Goulding – "Halcyon"
Mumford and Sons – "Babel"
fun. – "Some Nights"
Maroon 5 – "Overexposed"
The All-American Rejects – "Kids in the Street"
All Time Low – "Don"t Panic"
The Ting Tings – "Sounds from Nowheresville"
Imagine Dragons – "Night Visions"
Of Monsters and Men – "My Head is an Animal"