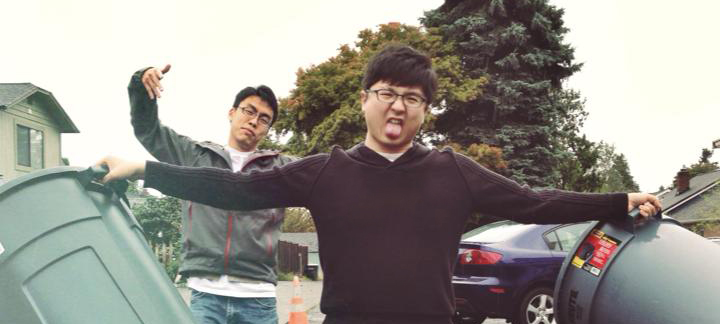 ANTHONY DOES 2013 BIG…2013 DOES ANTHONY SO TINY SMALL
Today, on my 24th birthday, I bid 23 and 2013 a formal 'good riddance!', and attempt to salvage an otherwise crappy year with some good music. I know I get wordy, so let's just get into it. 10 favorite albums, 10 favorite singles, no filler.
…Maybe some filler. I love the fact that all of us at RCA are posting essentially the same KIND of end-of-year lists, but they're so different in execution (and more importantly, decision. Don't tell anyone that I don't LOVE Paramore, okay?!). A nice reflection on our personalities and tastes! Anyways, I'm rambling again.
Criteria for favorite albums (everyone is doing it): It's more than just sounding good or being catchy. I have high expectations of musicians, especially veterans, so I quickly did away with records that seemed disingenuous or halfhearted. Clever musicianship, powerful writing, and passionate performance are the keys to my heart/ears/stomach/wallet/wateva, and I am glad I got to see more than half of these acts perform this year.
10 Favorite Albums:
10- Dangerkids – Collapse
Remember when Linkin Park first did their rap/nü metal thing, and the world loved it? Dangerkids massively expand on that with newer and more relevant guitar parts, breakdowns, dancey synths, and actual, legitimate screaming (Chester Bennington can sing BEAUTIFULLY, but he can NOT scream). The result is everything you would want. This is a band to watch.
Notable Tracks: Light Escapes, Unmade, Paperthin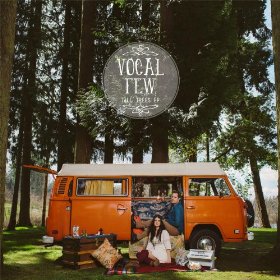 9- Vocal Few – Tall Trees EP
WOA. I normally am not a huge fan of acoustic poppy things, but The Classic Crime frontman, personal hero, and Seattleite Matt MacDonald plus wife Kristie make for a truly fantastic duo. Originally conceived (Eh?!?? …You'll get this in a second) to help financially with raising the couple's young children, Vocal Few quickly garnered a loving following among TCC fans and otherwise. The songs are honest, sweet, and immensely listenable.
Notable Tracks: The Road, Simple And Free, One Day Soon
8- Pentimento – Pentimento
Give the first song on this NY band's self-titled 30 seconds, and you'll know why I love Pentimento. Catchy, smart, guitar-powered rock. This record moves with ease between energetic on the pop side of punk, and beautiful, poignant moments like the first third of "Circles". The thing that gets me the most with Pentimento is that while their instrumentation is pretty standard, they never have the "every song sounds the same" issue. At all. Get your ears on these guys. They also put out an awesome EP, 'Inside The Sea', just a bit ago, worth checking out.
Notable Tracks: Unless, Circles, The Bridge
7- The Wonder Years – The Greatest Generation
Hate me all you want for putting this record so far down. I love The Wonder Years, but I liked the concept of the album a little more than the delivery. The good songs on The Greatest Generation are fantastic and intelligent (and tear-jerking… I mean, onions, or garlic, or something), but the songs I didn't like so much accounted for about 1/3 of the album. On the other hand, it's good to see genre standard bearer and TWY frontman Soupy Campbell more positive, writing with more resolve, and honestly, more confident than ever. These guys deserve the love, and TGG or not, I can't wait to see them live in 2014.
Notable Tracks: Passing Through A Screen Door, The Bastards, The Vultures, The Wolves, The Devil In My Bloodstream (lyk dis if u cry everytim: lyked)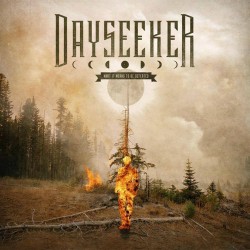 6- Dayseeker – What It Means To Be Defeated
This band literally came out of nowhere with their first full-length, What It Means To Be Defeated. With all the big metalcore releases of 2013 pretty much out by mid-Fall, this smaller November release blew away all my expectations. Frontman Rory Rodriguez performs admirably in juggling sung and screamed parts (a rare, RARE feat), and with a band and songwriting this good, it's hard not to take notice. I fully expect to see this group gather momentum and attention in 2014. Maybe a Warped appearance is in order?
Notable Tracks: Black Earth, Hollow Shell, Dead Man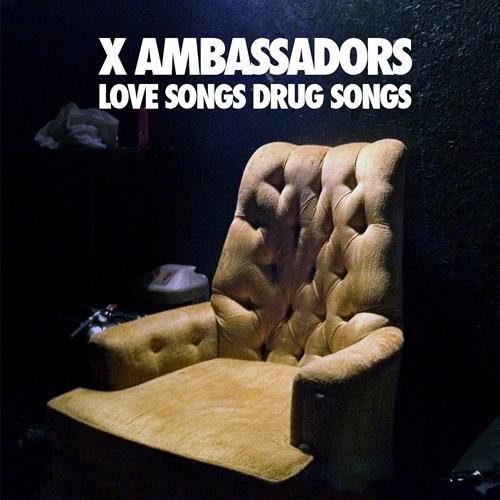 5- X Ambassadors – Love Songs Drug Songs
These guys opened for Jimmy Eat World (who didn't make this list, sorry guys) earlier this year, and I was blown away by their clever songwriting and arrangement, not to mention ultimate level stage vibes and devil-may-care attitude. Moving lyrics layered on genre hopping big beat alt rock, seasoned with saxophone and toy piano. Sounds like a win to me.
Notable Tracks: Unconsolable, Down With Me
4- A Day To Remember – Common Courtesy
Things that come to mind on Common Courtesy: Victory Records lawsuit and the word 'formula'. Success on both parts is what I say. Common Courtesy is lyrically and musically exceptional, and self-releasing this album is a huge win over the old 'label-owns-everything' business model. I would posit that while CC very much follows the ADTR equation, it pushes further on both the heavy and the pop sides, and as much as I dislike deluxe CDs, I just had to own this one. (I should say that the three bonus tracks fall heavily on their faces, and even the strongest one is only good until the last breakdown.)
Notable Tracks: Sometimes You're The Hammer, Sometimes You're The Nail, Violence, The Document Speaks For Itself
Also, if you missed the FANTASTIC music video for "Right Back At It Again", you NEED to see it:
3- Man Overboard – Heart Attack
I'm gonna go ahead and say it: Man Overboard took a page out of Jimmy Eat World's book with Heart Attack. Hear me out: Man O delivered an updated pop rock sound with vestiges of the old pop punk style, added better lyric- and songwriting, sang about more than just girls, cut back on some vocal whining, and eliminated all/most cussing. Sounds like a transitional Jimmy Eat World to me. With a few more records like this, we could see Man Overboard shifting toward wider acceptance and a larger listener base (as opposed to, say, Warped mainstream). I'd like that.
Notable Tracks: Boy Without Batteries, S.A.D., Damage Control
2- The Story So Far – What You Don't See
I can't believe how much this band has grown in a year. Early in 2013 they co-headlined with Man Overboard, and by November they were fronting (and selling out over 50% of!) their own US tour. What You Don't See is the meaty older brother of Under Soil & Dirt': lyrics well written, production quality in a perfect sweet spot, and arrangements and hooks impeccable. No song is much more than three minutes long, but every track feels expertly placed. I've played this record (especially single "Empty Space") about 300 times this year, and there's no sign of slowing down.
Notable Tracks: Things I Can't Change, Empty Space, The Glass
1- The Devil Wears Prada – 8:18
Everyone loves the older Prada stuff, so I must be one of those annoying "new is better" kids. Prada took the best of the outstanding Zombie EP and the skulltaker album Dead Throne and assembled those parts into a fantastic work of art. Vocals were a big plus here, as singer Jeremy DePoyster and frontman/screamer Mike Hranica sound tighter and more natural than ever. '8:18' and the accompanying headlining tour firmly cemented Prada as my favorite band. 10/10, do recommend.
Notable Tracks: Martyrs, First Sight, Sailor's Prayer
10 Favorite singles:
Now for some noteworthy singles. It just so happens that all of these have official videos (if not actual music videos), so I'll attach them for your viewing pleasure. Note that these aren't in order, they're just… here.
blessthefall – "You Wear A Crown But You're No King"
I honestly do not enjoy Hollow Bodies, but the first single is a powerful chugger that reminds me a ton of the opener on Awakening, Promised Ones. The band plays up the perfect duo of singing frontman Beau Bokan and ultra-intense screamer/bassist Jared Warth, and this song is a great example of writing complementary vocal parts in heavy music.
Jimmy Eat World – "I Will Steal You Back"
You'll notice that both singles off Damage, the title track and "I Will Steal You Back", begin pretty much the same way: jangly guitars and a moderate uptempo intro. For me, the latter song catches more, and sees the veteran Arizona band return to the left-field verse into unforgettable chorus writing that make this band a staple for fans of all ages. Also, a gorgeous, emotional solo dividing the last two choruses elevate it to a favorite pick for me, even if the album itself wasn't in my top 10 list.
The Story So Far – "Empty Space"
For a record that isn't even 30 minutes long, every song has to pull its weight. "Empty Space" more than does so, a commanding pop punk driver that took my feet out from under me from the first listen. TSSF is undeniably in-your-face, and the rolling bass lines, clever guitars, and Parker Cannon's accusatory verses add up to a total winner. I can't get enough of this song, even if it's really only three stanzas repeated.
Issues – "Hooligans"
There's been a lot of buzz around Issues, and I knew I eventually had to check this band out. "Hooligans" was the first song I heard, and wow. Just… wow. For a song that melds a handful of genres, it hits every style with respect and doesn't feel cheaply assembled. There's so much in this song that demands attention, and vocalists Tyler Carter and Michael Bohn navigate it with ease.
Calvin Harris ft. Ellie Goulding – "I Need Your Love"
This collaboration between Scottish EDM superstar Calvin Harris and UK darling Ellie Goulding had me hooked the first time I heard it on the radio, and it's still fresh to me with every listen. It should be noted here that I love everything about Ellie… but my love for her aside, I can't help but get into the masterfully crafted dance parts, Ellie's gorgeous, chirrupy voice, and simple but memorable lyrics all assembled into a compact 3:47.
A Day To Remember – "Violence (Enough Is Enough)"
Although technically this song was released last year on THIS day (my 23rd birthday, but that's neither here nor there), it's still one of the most memorable and important tracks off THIS year's record, Common Courtesy. With the slightly more poppy sound that What Separates Me From You had, I was worried ADTR was going soft. "Violence" galvanized my belief in the band's ability to deliver a rage-filled-knuckle-dragging chugfest, and the rest is lawsuit-winning, stuck-it-to-the-man, 100,000-copy-sold history.
Paramore – "Still Into You"
Okay… this is the second single off 2013's self-titled, following "Now". I don't get "Now" at all. I don't like the forced psuedo-punk verse, the repetitive and strange chorus, or the weird, eyebrow-less music video. THAT SAID, "Still Into You" is easy to follow, well-written, tightly played, and showcases Hayley Williams' formidable voice. This is a standout track from an album that I just don't quite get… yet? Regardless, the music video is awesome. As of this week, "Still Into You" has gone Platinum in the US (1 million units sold), Gold in the UK (40,000 units) and double Platinum Down Under with 140,000 unit sales. Crazy!
Dayseeker – "Hollow Shell"
This is the track that pulled my attention toward Dayseeker, and it still won't let go. The five guys in this band are incredibly talented, and despite a somewhat disappointing year in metalcore, Dayseeker was the redeeming hope for the latter half of 2013. Frontman Rory Rodriguez' voice may not exactly be my favorite, but he's relentless pulling double duty with vocals and delivers with fire. The parts before and after the last chorus just about had me wetting myself, especially that long, dramatic vocal climb to the final, Earth-shattering breakdown. Wow.
Fall Out Boy – "Alone Together"
While Save Rock And Roll was an important record, my favorite part of the album was third single "Alone Together". I remember snagging the CD at Silver Platters on release day and happily going through it, and this song just stood out the most. It's almost a shame that I watched the music video, since it took an otherwise kind of sweet song and made it……………..weird. Still, a good song.
LIZ – "U Over Them"
I can't in good conscience just go and make any sort of 'best' list and leave LIZ out. She's charming and arresting, and just pulls you in. Also, as a 90's kid, I appreciated so much of this music video that I can't even put my feelings into words. It's gotten to the point where my best mate and I say "u over them" in lieu of goodbye. It's that good. I love her song "Hush", but I have to give credit to "U Over Them" for first introducing me to the fantastic world that is LIZ' music.