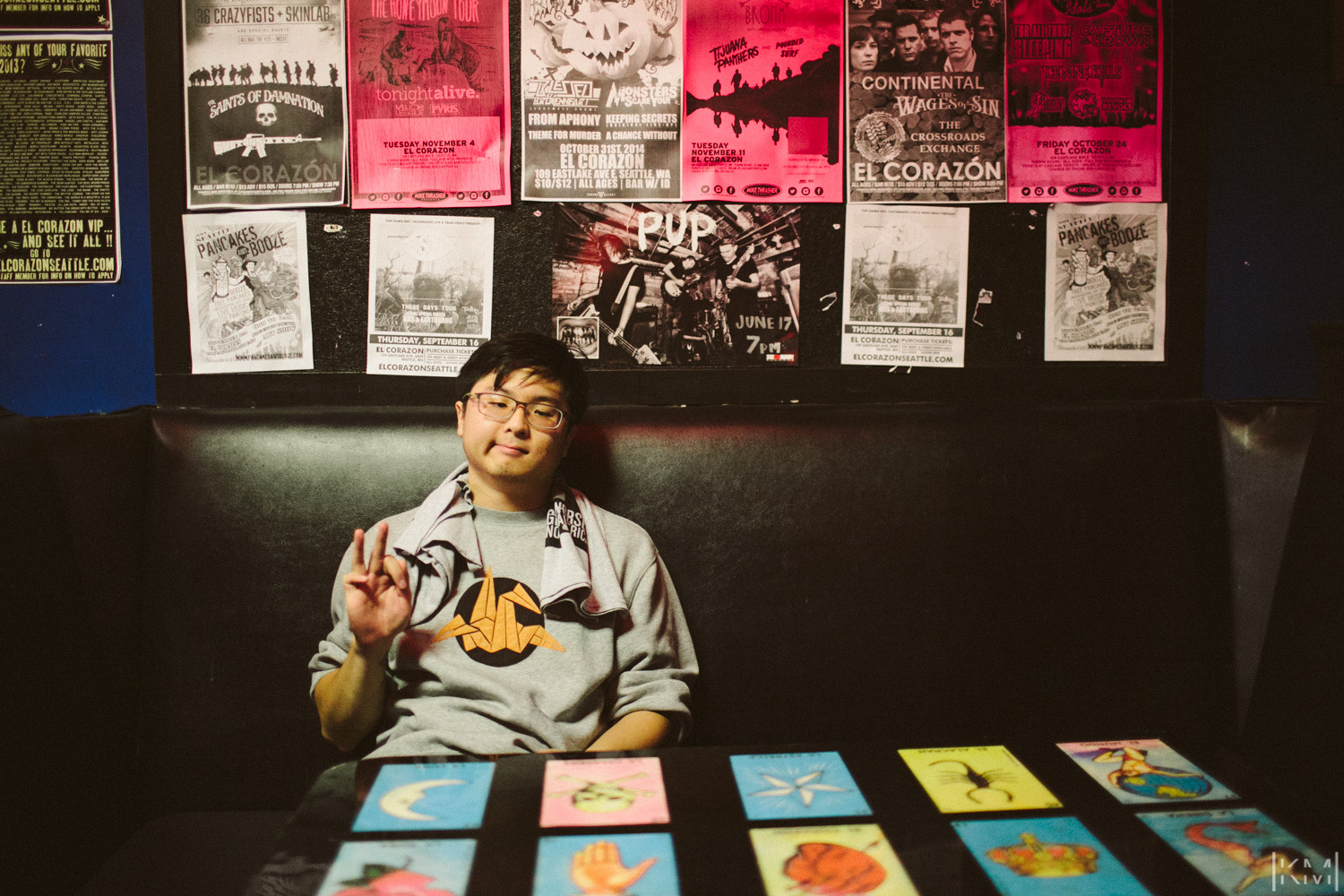 25 Going on 2015 – Anthony's Gone Toplist
Well, this marks my 1.8th year of being on staff at RCA, and the 25th year of my lyfe. It's been fun. Let's look back at things I liked these past 12 months.
Top 10 Albums
This second offering from SE California's #1 seed pop punkers proves that they're not a fluke: Forever Came Calling is even better at unadulterated pop punk than anyone thought following 2012's beloved Contender. Joe and the gang, I hope this album pays your bills.
key tracks: Substances, Indebted, Rather Be Dead Than Cool
9. Modern Baseball – You're Gonna Miss It All   (Run For Cover)
You're Gonna Miss It All came out earlier in 2014 and has made huge waves following a tour with The Wonder Years. There isn't a bad song on this album, but there's plenty of self-deprecating, sheepish, uncomfortable growing up, and I can always get on board with that. Growing up is hard, kids.
kt: Rock Bottom, The Old Gospel Choir, Your Graduation
8. Being As An Ocean – How We Both Wondrously Perish   (InVogue)
After Dear G-d broke my heart and stitched it back together countless times, I held my breath about a sophomore offering. Alpine's sons have delivered 10 devastating new tracks, adding clean vocalist Michael McGough to counterpoint frontman Joel Quartuccio's meaty screams. Hitting hard on suffering, faith, and family, Being As An Ocean is not a band to take lightly. Their powerful lyrics and lush musical scenes will keep you up at night.
kt: L'Exquisite Douleur, The Poets Cry For More, We Drag The Dead On Leashes
7. Joyce Manor – Never Hungover Again   (Epitaph)
Torrance wunderkinds Joyce Manor had plenty of pressure to follow up their celebrated earlier releases. Never Hungover Again isn't far from where Of All Things I Will Soon Grow Tired left off, exploring wider sounds and styles without eschewing the simple, raw punk rock roots of Joyces past. "Heart Tattoo" is my favorite track. It's dead simple and stupid easy to sing along with, an earworm to rival older anthems "Constant Headache" and "Leather Jacket". Listen at your own risk.
kt: Christmas Card, Falling In Love Again, Heart Tattoo
6. Fit For A King – Slave To Nothing   (Solid State)
Sheesh. Earlier in the year I lamented that there weren't many notable metalcore albums in 2014, but Fit For A King has turned it all around with Slave To Nothing. Nasty, gnarly, brutal metalcore fronted by the banshee-voiced Ryan Kirby just hits the spot for those long Seattle traffic cycles. A vicious cameo from Mattie Montgomery takes the title track from great to exceptional. Easily the most ferocious presentation of the Gospel I've heard this year, only tied with…
kt: Kill The Pain, Slave To Nothing, Break Away
5. Beartooth – Disgusting   (Red Bull)
Caleb Shomo's new band was a genius signing for Red Bull Records. Shomo's frenetic, theatrical vocals range from scalding screams to beaten whispers and everything in between. The songs are incredibly vulnerable, venting Shomo's personal trials and faith unabashedly, all while set to high octane hardcore. It's clear from the band's runaway success that the scene resonates with the honesty and pure heat on tap. Don't look away. Beartooth gives you wings.
kt: Body Bag, I Have A Problem, Sick And Disgusting
4. Pup – Pup   (SideOneDummy)
RCA had the chance to see Pup tear up our little city several times this year, and it's still remarkable: what you hear on Pup, this Toronto band's SideOneDummy debut, is what you get onstage. Fantastic group howls, searing guitar licks, and a wonderfully fun approach to punk rock have equated to headlines in music communities of all sorts. RCA loves this band. Paws up!
kt: Reservoir, Yukon, Dark Days
3. Lecrae – Anomaly   (Reach)
If you'd told me last year that a Christian hip hop record would make my top 10 list, I wouldn't have believed you. Certainly not a gangster rap album. Well, much like real me, hypothetical me was wrong. Anomaly is a really real look at culture, faith, society, and race that will give you everything to think about. Unapologetically Christian, Lecrae made headlines when this album hit Billboard's #1 spot overall, and a chain of sold-out arena shows have welcomed this crossover poet with open arms.
kt: Welcome To America, Nuthin', Wish
2. ODESZA – In Return   (Counter)
I feel good about having a Seattle artist on this list at #2. Who says this isn't a music city? I've happily watched ODESZA grow from a humble opener to selling out every national date on a 35-night run. In Return boasts spectacular moments jumping between breathtaking ambience to all-out dance jams. Definitely check the intoxicating first single "Say My Name" (scroll down a bit) and the murderous musings of "It's Only". It's only love.
kt: Say My Name, White Lies, It's Only
1. Neck Deep – Wishful Thinking   (Hopeless)
This album came out mid-January, so lots of folks seem to have forgotten about it. Man, is this a gem. These UK newcomers have been embraced by the pop punk community, coming out from the shadow of The Story So Far to build a fresh, intense sound that's all their own. I hold back tears for album closer "Candour", and you can be sure that "Growing Pains" will be played at my wedding. You're all invited.
kt: Losing Teeth, Growing Pains, Candour
Honorable Mentions:
Moose Blood – I'll Keep You In Mind, From Time To Time (No Sleep)
Have Mercy – A Place Of Our Own (Hopeless)
Propaganda – Crimson Cord (Humble Beast)
Gideon – Calloused (Facedown)
This Wild Life – Clouded (Epitaph)
Top 10 Music Videos
10. Pup – "Reservoir"
All I have to say regarding this vid: NSFL, but also so intensely good.
9. Yellowcard – "One Bedroom" (Razor & Tie)
I don't care what you think about Invisible Children. This video is a powerful portrayal of injustice, and while IC is closing down operations next year, the truth is still out there. Plenty of good organizations making a difference. Do what you can.
8. Ellie Goulding – "Beating Heart" (Interscope/Cherrytree)
No love for Divergent, the crappiest teen-series since the last crappy one, but I absolutely love Ellie. Extra ink= extra love.
7. Taylor Swift – "Blank Space" (Big Machine)
There's so much buzz around this video already, so I'll keep it short. She's hilariously divorced from her normal good girl persona, and I laughed through this entire flick.
The idea behind this and the crushing guilt trip that is most Knuckle Puck songs join to make something really special. I keep coming back to this and "Gold Rush".
5. Hotel Books – "Dreaming Or Sinking" (InVogue)
This is where the heavy videos start. Frontman Cam Smith is a lyricist fast approaching the ranks of masters like Jesse Lacey, Aaron Weiss, and Jordan Dreyer. I stumbled upon this while cruising through videos from labelmate Being As An Ocean, and I had a hard time moving on from it. Heavy, beautiful, tragic spoken word.
4. This Wild Life – "Over It"
Try, TRY not to flinch when the door slams and he shouts "Shut up, Kelly!" I absolutely love this acoustic duo, and Clouded was high on my list of top five albums early this year. Their live show is so tender and intimate and funny. These are great guys making great music.
3. Modern Baseball – "Your Graduation"
Your awkward, uncomfortable first breakup soundtrack has been rewritten. Brendan Lukens' dead-eyed, resigned expression through this three minute end of young love brings back all the memories for me. The fan in the crowd reppin' the Seahawks at 2:12 doesn't hurt, either.
2. Pup – "Mabu"
Okay, sorry, this one isn't quite SO heavy, but it's still bittersweet. We all remember our first car, and the way frontman Stefan Babcock lays his rust bucket to bed is… well, it's not subtle, but it is highly entertaining. No animals were harmed in the making of this video… some cars were, though.
1. ODESZA Featuring Zyra – "Say My Name"
This song hits SO hard, and the breathtaking beauty of the scenes soon give way to something much more raw. I've been recommending ODESZA to everyone who will listen to me, and this video is an easy sell. I won't say any more. Dive in.
Top 10 Shows
Here's the lowdown: In 2014 I saw approximately 119 artist performances at 36 shows and one festival. I also spent… Hmm, let's not go there. I'm sick of my writing, so you can click the links for shows I wrote up.
10. La Dispute – Rooms Of The House Tour, Sold out @ El Corazon
Spectacular. La Dispute's live show is somehow more harrowing than their studio work. I will never forget the bloodcurdling howls that closed out "King Park" that night… "Can I still get into Heaven if I…" Photos by Kelly Mason.
9. Emery – The Weak's End 10th Anniversary Tour, Sold out @ El Corazon
What's better than a show at home? A sold out show at home for a well-loved album's 10th anniversary on an iconic local label in the city's key rock venue. Emery did it all.
8. Peace Mercutio – RCA Presents "Peace Out Mercutio", Sold out @ The High Dive
Peace Mercutio has been friends of RCA for a long time, and it was an immense honor to host their farewell show. People singing along, laughing and clapping and cheering the whole night to see this beloved transplant off… this is why I do what I do. Photos by Kelly Mason.
7. Propaganda – The Crimson Cord Tour, The Vera Project
Papa G had half the Humble Beast family out to celebrate Crimson Cord, the lanky wordsmith a blaze of dreads and Nikes on stage as he dealt line after line on faith, culture, and society. Beautiful, beautiful night.
6. Anberlin – The Farewell Tour, Sold out @ Showbox At The Market
I've said everything I wanted to say in the link above. Thanks again to Jake Gravbrot for letting me use his phenomenal shots.
5. Brand New – – Sold out @ Showbox SoDo
After almost 10 years of being a fan, I finally saw Brand New live with a dear friend from CA. Great night with good company and good music.
4. Being As An Ocean – – Studio Seven
This intimate Studio Seven show saw a tight knit audience of diehard BAAO fans come out to sing, shout, and scream along with the band's trademark post hardcore. A deeply, deeply moving night. Photos by Andrew Mwangi.
3. Blessed By A Broken Heart – The Back From The Dead Show, El Corazon
PNW shredders Blessed By A Broken Heart reunited for ONE night with a ton of other iconic Seattle bands of days past. Almost two hours of raging hair metal bliss and sky high harmonies ended in a tearful group hug between the fans and the band. Amazing, amazing show. Folks flew out from Europe and Japan to see this.
2. Pup – Noisey's Everything Gets Worse Tour, El Corazon Lounge
Pup can do pretty much no wrong. We ask to cover these Toronto chaps literally every time they're in Seattle, and we won't stop anytime soon. Seeing these talented guys headline their own tour was so rewarding. Hard work and talent pay off. Photos by Kelly Mason.
1. Ellie Goulding – The Halcyon Days Tour, Sold out @ The Paramount Theater
I. Love. Ellie. I sat in line outside for two hours to get my spot right by the photo cage. So worth. I was absolutely starstruck by my favorite blonde songstress. I just… I love her so much. Photos by Kelly Mason, who I am still jealous of for being even closer to Ellie than I was.