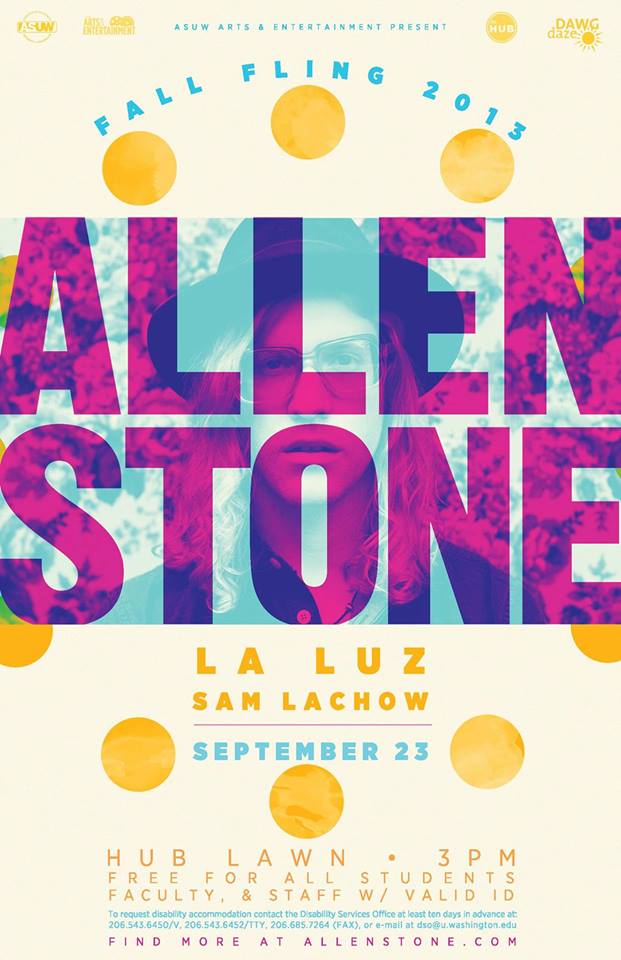 UW Fall Fling Lineup – TODAY!
UW's on-campus shows have been getting bigger and better every year, with acts like RelientK, This Providence, Mike Posner, and Sol among the list of alums. This year's Fall Fling show, which is TODAY at 3PM on the Hub Lawn, boasts an all-Washington lineup consisting of local rapper Sam Lachow, surfy-pop band La Luz, and Washington's finest 'hippie with soul', Allen Stone.
Fall Fling is free and open to all students, staff, and faculty. Check out the Facebook event page, and see you at the show!