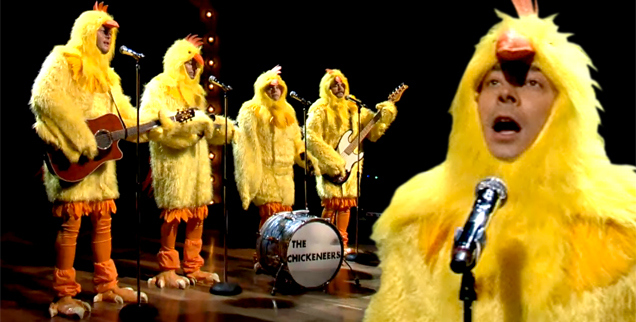 This Week on Late Night 5/13-5/17
This week has been a week from HELL on television. Networks have been giving the big ol' axe to shows we have grown to love or completely forgot about. Prime time TV shows like The New Normal, 90210, and Smash have their expiration dates in place. The cool thing about spring is that late night keeps getting hotter as the summer recess approaches. Check out the list of acts this week. I've bolded my favorites. Enjoy! If you missed them, check out Hulu! You won't want to miss it!
MONDAY 5/13:
Pistol Annies is on Leno (NBC)
Luke Bryan is on Letterman (CBS)
Vampire Weekend is on Jimmy Fallon (NBC)
TUESDAY 5/14
Bilal is on Jimmy Fallon (NBC) <— Support independent artists!
Drop City Yacht Club is on Leno (NBC)
WEDNESDAY 5/15
THURSDAY 5/16
MS MR is on Letterman (CBS)
Family of the Year is on Leno (NBC) <—– SUPER INDIE
FRIDAY 5/17
De La Soul is on Jimmy Fallon (NBC)
Bad Rabitts (Fresh R&B) on Jimmy Kimmel (ABC)