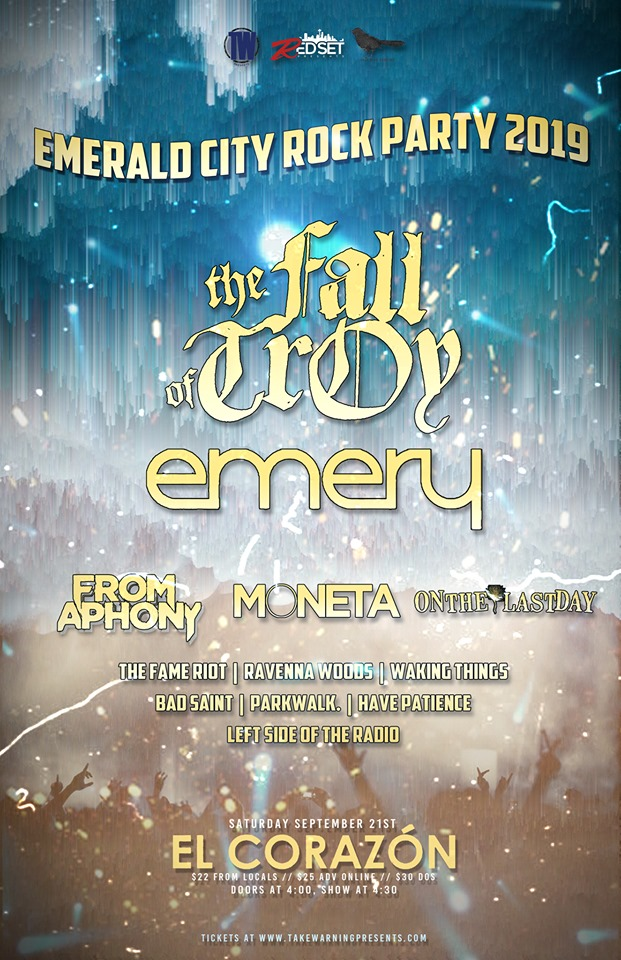 The boys are back, and so am I: Emerald City Rock Party 2019
Alright y'all. It's time to brush off the time capsule and dive back into 2005.
The Fall of Troy, Emery, From Aphony, Moneta, On The Last Day, and a shit ton of other bands are playing this self-proclaimed Rock Party at El Corazon on September 21st.
You should probably get your tickets like, right now. Can you even do that yet? Oh yeah here you go. Password: ROCKPARTY2019
How do we put our name on this thing? HMU. Or don't. It's cool. I'll still be there.