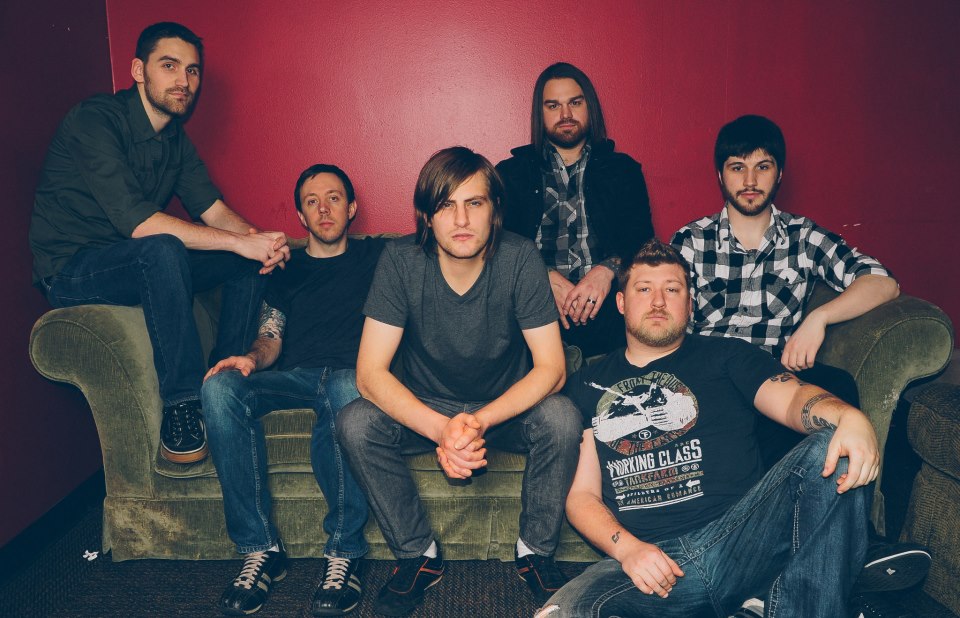 Moneta has a big announcement!
Seattle's favorite rock act Moneta has a huge announcement! They are heading to the studio at the end of May to record an album, but not just ANY album. Moneta is working with producer Jim Wirt (Incubus, Hoobastank, Not Doubt) at the legendary Robert Lang Studios. The last time Wirt produced a record at Bob Lang, Something Corporate walked out with their 2003 classic North, so we can only expect greatness from this collaboration.
The official press release can be found below! Be sure to check out their Facebook page and give them a "like!"
Moneta Strikes Recording Deal with Mega-Producer Jim Wirt and Seattle's Legendary Robert Lang Studios

The last time producer Jim Wirt recorded a band at Robert Lang Studios, Something Corporate walked out with an international hit record in North (2003). Thirteen years later, he's returning to record a full-length album with Seattle rock-staple Moneta—and he's hoping for a repeat success. "I haven't heard music like this by anybody else," says Wirt, "so it's going to be very special. In the business today, special things tend to rise to the top." Jim knows all about "the top"—with a long list of successful releases under his production belt over the last 20 years—including bands like Incubus, No Doubt, Live, Hoobastank, Alien Ant Farm, Something Corporate, Jack's Mannequin, and The Rocket Summer.

Robert Lang Studios has its own illustrious history, with a long-time reputation as one of the best recording studios in the Seattle area. They've retained a solid place in rock history—having hosted bands such as Nirvana, Linkin Park, Train, Foo Fighters, Dave Matthews, Soundgarden, Death Cab for Cutie, Eddie Vedder, and Taking Back Sunday. The studio has also always held a place in Seattle local music—hosting local heroes such as Macklemore, Duff McKagen, Brandi Carlile, Allen Stone—and now, Moneta. The members of Moneta, Jim Wirt, and the production crew will have exclusive access to the Robert Lang mansion—which boasts an amazing artistic atmosphere with sweeping views of Puget Sound—for over two weeks in June. "I'm looking forward to being able to make a full-length album. It seems like we have the time that's necessary to do a really good job," says Wirt. "I'm excited to be back. I've always loved Seattle and the music that comes out of there."

Moneta, who broke into the Seattle circuit with a force in 2007, quickly became one of the most well-known and respected bands in the local rock scene. They came out of the gate swinging, having won 107.7 The End's "Best Seattle Local Band" award in 2007, scoring the opportunity to play at Endfest 16 with The Used, Paramore, Smashing Pumpkins, Social Distortion, and Hot Hot Heat, among others. Since then, the band has made regular appearances at both Showbox venues and El Corazon—opening for national acts and selling out local shows. Lead singer Jordan Thompson, who recently took over as frontman, has worked with Jim Wirt on past projects. It was Moneta's original sound that drew Wirt in. "I really like Moneta's sense of style. I thought their last album was awesome," says Wirt. "It's going to be really interesting to see what Jordan brings to the party on this material. He has a very versatile voice and I know he'll be a great fit."

A-level productions like this, usually reserved for a major label's budget, don't come cheap. Moneta's band members have put up a substantial amount of their own money to seal the deal, and will be seeking an additional help from their fanbase through an Indiegogo campaign, loaded with unique limited edition perks, that will be launched soon. "If there is anything Macklemore has proven to us independent Seattle artists, it's that you can make it without the record labels," comments drummer Leo Martin—who also heads up all of Moneta's booking and promotions. "What you need is good material, talented people, a good work ethic, and amazingly supportive fans. We are blessed enough to have all those things."

Moneta will begin recording at the end of May, with an expected album release in August 2013.