Local Spotlight
Sub Pop's Silver Jubilee

From: Georgetown - Airport Way South
Genre: Indie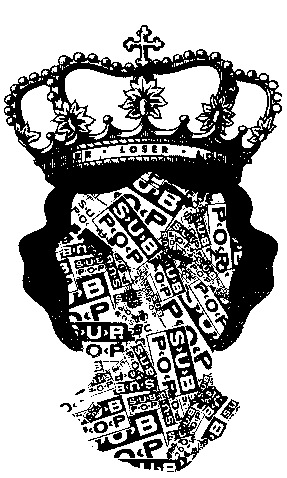 It is upon us. In less than one month, on July 13th, Seattle and beyond will gather together in the up and coming neighborhood (..for the last 15 years..) of Georgetown to celebrate 25 years of Seattle's greatest ever record label, Sub Pop Records. You know Sub Pop, right? They signed that one band from Aberdeen, a little band called Nirvana. As a label they basically created grunge in one fell swoop and put Seattle on the music map forever. But they are so much more than that, 25 years on. With a current and former roster that includes but not limited to:
Mudhoney, Tad, Soundgarden, Flight of the Concords, Mogwai, The Postal Service, David Cross, Sunny Day Real Estate, Fleet Foxes, Patton Oswalt, Band of Horses and oh yeah, Nirvana. You get the point. They are responsible for some pretty cool shit. Let's get back to the event.
What you really need to know about is who is playing the actual show. You guessed it, there will be LIVE music there! Who'd a thunk it!? So far they have…
Built to Spill
Mudhoney
J Mascis
Greg Dulli
Shabazz Palaces
Shearwater
Father John Misty
Pissed Jeans
The Baptist Generals
King Tuff
Chad VanGaalen
METZ
clipping.
Brothers of the Sonic Cloth (feat. Tad Doyle)
Endino's Earthworm (feat. Jack Endino)
And, of course, more to be announced… I have heard rumblings of a few surprise guests because what would a 25 year anniversary party be without a few surprises? I guess you will just have to come down to see for yourself, as I don't want to give anything away… But let's just say this is something you are not going to want to miss! So get there early, buy some stuff, enjoy a nice Georgetown Brewing beer or two at the main stage beer garden and come say "What's up!?" Leave your ear plugs at home.