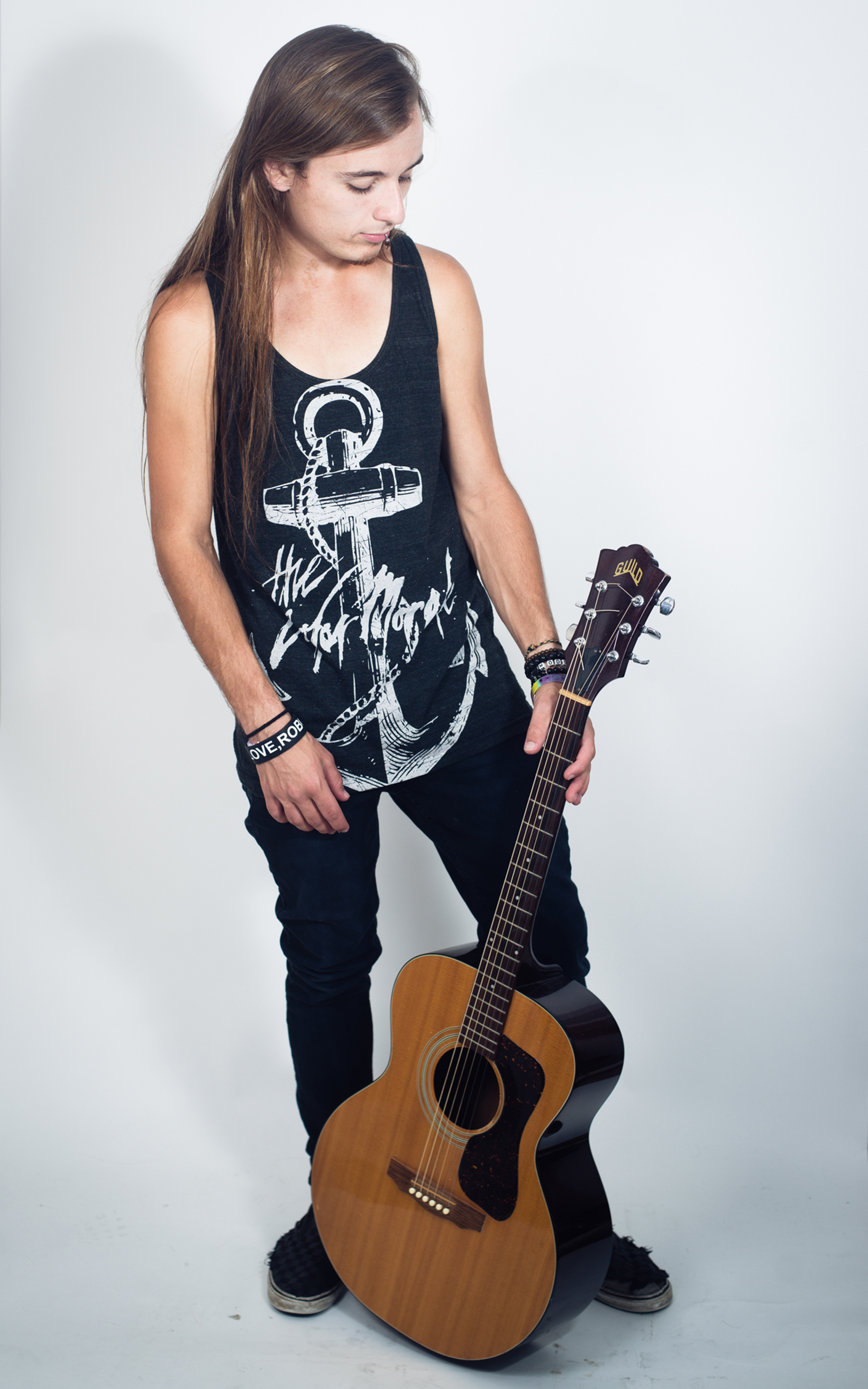 Jake Furia Interview
Jake Furia And The Be Yourselves is the next big singer/songwriter group to take hold of the industry. Furia was recently featured in Guitar World for his music. The New York based musician had some time to chat with me for an interview, and we discussed his Acoustic EP and his inspirations for writing. Pre-order the EP here.
Jake, welcome to Rain City Ambience, how are you doing today?

Hey there! I'm doing swell thanks so much for asking. I'm on my way home from Cape Cod while I'm talking to ya'll. :)

How was it to be featured in Guitar World?

It was 100% a dream come true. I've been getting Guitar World since I was like 14, so it was solidly the coolest thing that I've had happen in my music career so far. 

Where did the lyrical inspiration come from for the Acoustic EP? Are they more personal experiences or anecdotal happenings?

For "The Acoustic EP," I think I was still learning about writing because there are parts of it that I really like and parts that I think were still developing. Regardless, I got all of the inspiration for writing the EP from just feeling free about writing music. :)

What do you enjoy more, being your own acoustic act or fronting a band?

I really love both things so much, I love DJing too! With my solo career in general I wanted to make sure that I could do every part of music that I love. That's why I have my backing band, The Be-Yourselves. Most of the music that I love is all punk or reggae or hardcore/metal which all have full ensembles behind them, so with my band that's what I play. Also, I DJ under the name Enfuria.

When did you find out you could bring out such a raspy yet wonderfully toned vocal approach?

I never specifically thought about it, but it is a comment that I've been getting back since I've been playing solo. I mean, I know it comes from playing rock music vs. singing classically since I was in high school. I really love singing contemporary music the most. I'll never forget this awesome piece that I got to sing in my high school choir when I was in the 9th grade; it was called the "Kyriea," or something, and it was a church piece sang in Haitian. Singing classical or contemporary music always feels the best on my voice. 

Any details you can give us about the full length you plan to record?

Oh yeah! It will be featuring my backing band The Be-Yourselves. It's also going to be focused around a few different genres: pop-punk, reggae, hardcore, and alt. rock. I started listening to a lot of bands on Warped Tour last year, and it made a big impact on how I write music. 

How have audiences been reacting to your music?

People have been really liking it which makes me so happy. People say they love the lyrics when I play acoustic shows and that they love how I'm playing punk and reggae when I have my full band. I really love it, and I can't wait to share more music. :)

Any last words?

Just thanks so much for interviewing me, check me out at facebook.com/jakefuriamusic and Turn Down For What?