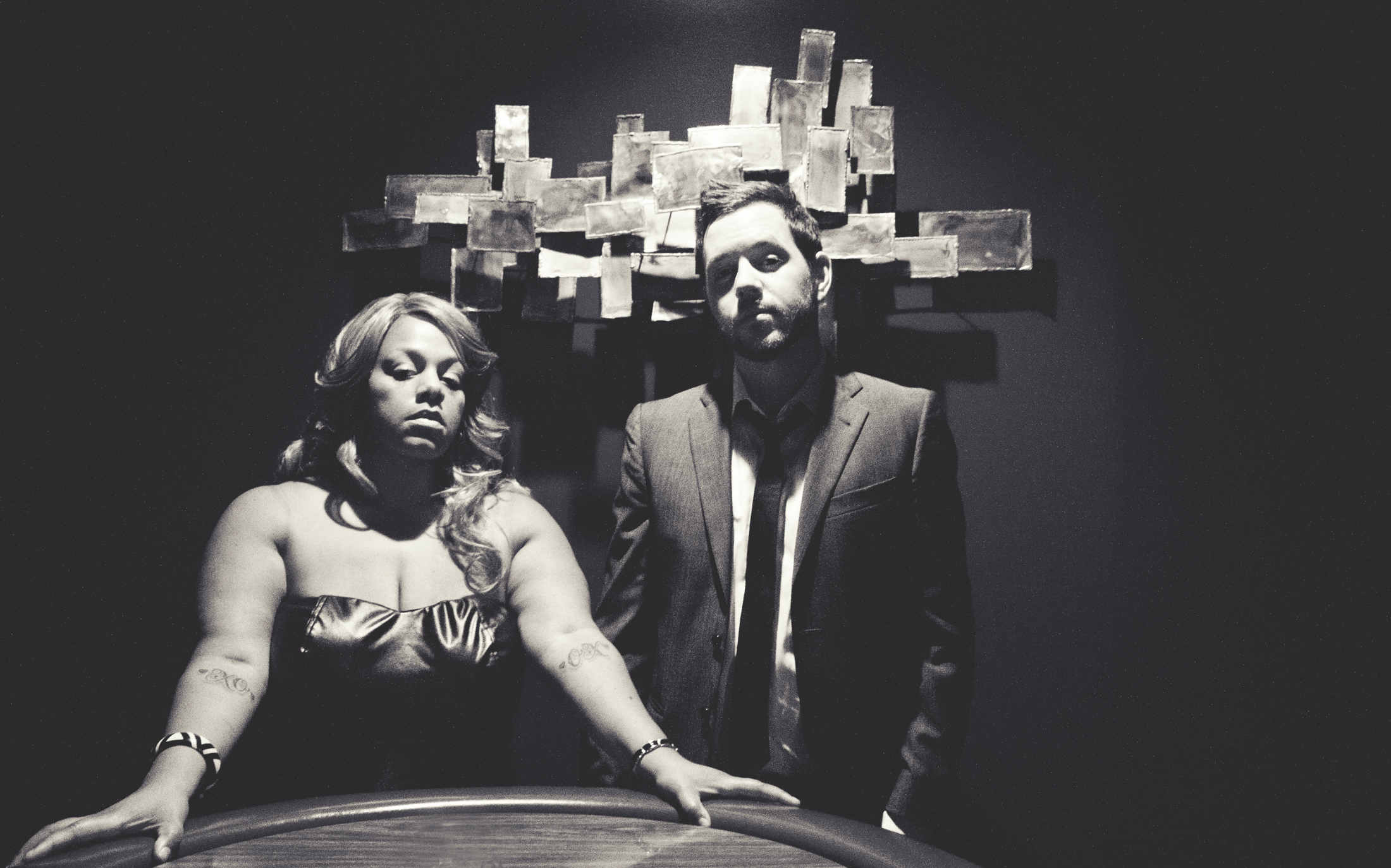 Fly Moon Royalty
Having emerged from Seattle's underground soul/r&b scene just a few years prior to releasing a slew of critically acclaimed tracks, Fly Moon Royalty has found the way to stand out instead of becoming just another cog in the man-made music machine. Vocalist Adra Boo and producer/keyboardist/MC Mike Illvester easily paved the way for up and coming acts, not to say that heaps of hard work wasn't involved but a strong dose of pure talent doesn't hurt. In 2012 Seattle Magazine named them as one of the city's Best New Bands while simultaneously being voted by City Arts as the Best Local Band.
2014 is sure to be a big year for Fly Moon Royalty as well—with the release of their new EP, Unfinished Business, and playing festivals all over the west coast including Washington's own Sasquatch Festival in May.
———————————————————————————————————————————————-RCA: What do you think it takes to make a successful partnership in the music industry?
FMR: Being able to find what's common, combining recipes to create big feasts opposed to being too many cooks in the kitchen… We have worked together, hung out, talked music and life, and we know each other's strengths, and we encourage stepping it up to the next level between each other.
RCA: As Seattle locals, do you have any Northwest-based musicians that have inspired your music, lyrically or stylistically?
FMR: I (Mike) am not a native to the Northwest so the majority of my influences stem from the East coast and Midwest. But I have felt the influence of the West coast creep into my production.
RCA: Were there any hardships you two had to endure when Fly Moon Royalty was first established—clashes in songwriting or vision for the band?
FMR: Not really. If something isn't working, we take it apart, and then we rebuild. It's creation. Ask an architect. Not every building drawn was the first draft, but every now and again, you do hit that sweet POW!
RCA: Can you take us through the process of releasing your EP, Unfinished Business—what were your expectations or concerns?
FMR: Well, Unfinished Business was Just That. We are moving to release an entire full length album but this collection of tracks need to be out in the world before we could do anything else. Originally these were just a loose group of rogue songs but during the mastering process this album really started to show it's weight. Creatively, I felt these 5 little tunes were mightier than the sum of their parts. After that we decided to do a full marketing campaign, video and tour to support it's release. I was already working on the video for the song "DNA" but I had no idea people would respond so well to it. The EP's success so far has greatly exceeded our expectations.
RCA: What can fans expect from a Fly Moon Royalty performance?
FMR: LOTS OF STANK FACE!! Hella sweat, great energy, and even our own excitement to be making the music we like!
RCA: What was your initial reaction when you found out DeVon Manier (President of Seattle-based indie Hip Hop label Sportn' Life Music Group) was interested in working with you? How was your experience partnering with him?
FMR: I (Adra) met DeVon and Jen waaaay before FMR. I would see them at a local pub, and years later, I would see them when I was in my former group. I had rarely, if ever, even really spoke to him, but the first time we performed in front of him as FMR- when we very-first released the full length album by ourselves, he and I had a long conversation about music and what we (FMR) had been doing. After that talk, at work, Mike and I were talking about the artist under the SportnLife umbrella, who we dug, and about it being cool if we, too, were under the umbrella, and LITERALLY, in that conversation, DeVon sent an email!! Since then, things have been beautiful! We're all looking towards the future, for longevity, and to do things the right way. Working with Devon has been great!
RCA: How would you describe each other's roles in the band?
FMR: Mike crafts the jams, builds the frame, I come in and tinker with the parts and paint, and then we both give it life. There's no one way… sometimes the frame is built around specific pieces, and some times we just go with the flow. Everything is on feeling, and we both build on that.
With a lot of soul and determination, this Seattle duo is on the uphill to success and they're not slowing down. I assure you missing out on a Fly Moon Royalty show will be a mistake you do not want to be held accountable for!