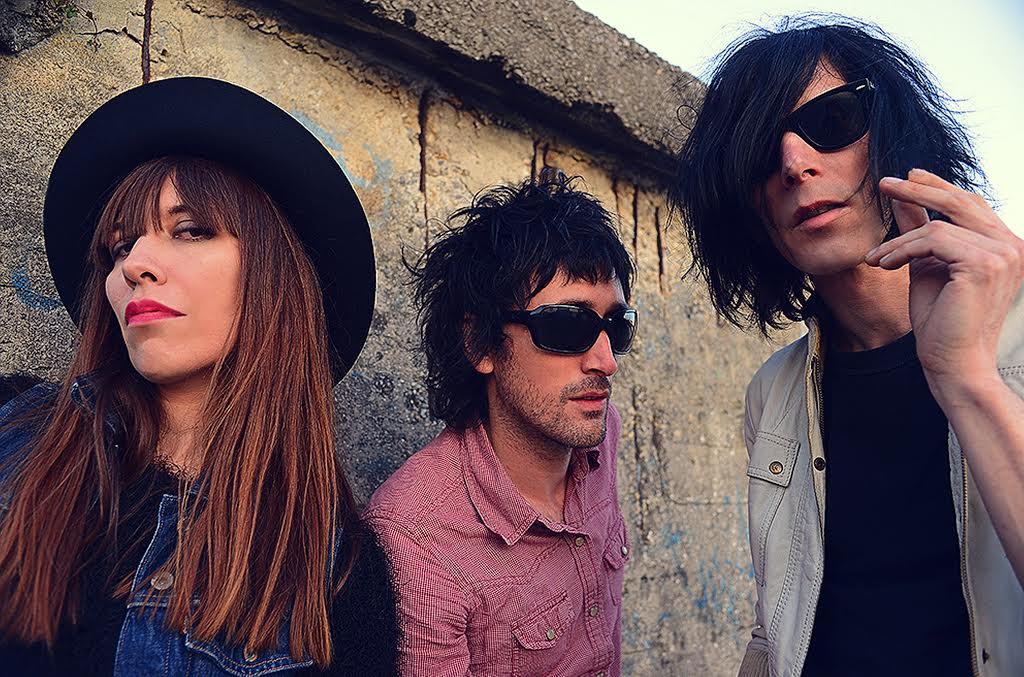 Capsula
Last week, Sean emailed me saying that a cool band from Spain was in town for a few days before starting off their West coast tour. Since he couldn't do an interview from there, he passed the baton to me, and thus, an interview with Capsula was born. This awesome trio just released a new live album, titled Dead Or Alive. For gnarly rock lovers, it's right up your alley (and right up your Spotify, too!). The tour starts tonight at the (newly renovated!) Sunset Tavern in Ballard, with tickets starting at only $10! The band will also hit Portland, Bend, and Boise in the next few days, so all of the PNW will get a treat. Coni was nice enough to chat with me about the tour, Dead Or Alive, and touring so far from home!
Hi there, thanks for taking the time to do this! Who am I speaking with today?
With Coni, bass player of Capsula
For our readers who maybe haven't heard of Capsula before, could you describe your sound and style to us? It's a big one and definitely fun to listen to.
Thank you. It's hard to describe something that is stuck to what we are. Our sound is similar to a wild animal. It lives and grows. It's similar to a random dream where the most real and touchable materia is the love to icons of rock and roll. 

I heard that the three of you have been in Seattle since early this week. How was the trip over from Spain, and how has your stay been? Any fun memories made so far?
Crazy as you can imagine. Lots of planes and miles. We've been in Bilbao, Frankfurt, NY and Portland on the same day. We drove to Seattle, getting gear connected with Kingsmen and Swans, so its been amazing so far without playing any shows yet.
I've heard a little bit of the new live record Dead Or Alive. Could you tell me a little more about the process of recording it? 
We recorded it doing three shows: one in Bilbao, another in San Sebastian, and a third one in Biarritz in France. The audio is from the show in Bilbao but we will release images in video from all three shows. As it is our 10th record, to do it live is as if it's our first album too. We think that in the live shows we create the sound of what will come next in the band.
What has the reception for the new record been so far?
Fabulosa.
It looks like it's a pretty huge tour you have coming through the US this time, first down the West coast and then up the East coast. The tour kicks off on Friday. How do you feel? Anxious? Excited?
Really excited. First show will be on KEXP. Its great to be again in cities where we have been in the last tours. And going to new places for the band, as well as festivals in Savannah and Denton. Its great to drive across America listening to music watching landscapes and stopping in different spots.  

It sounds like your live show is pretty intense. What are the goals you have when you walk on stage?
To connect with the audience intensely.
What is live music like in Spain? Any major differences or similarities you see between playing and touring in Europe vs. the states?
Rock and roll is universal. I like the shapes of it everywhere. 

What are your inspirations and influences as a band? There are a lot of interesting styles present in your writing, and I'm curious about what your writing process is and how the band came to be.
All influences are the same as for our lives, a shock of sounds, art and impulses. I'm very close to Dada and Surrealism from other centuries, they are my brothers, as well as rock and rollers whom I thank to have shown us how to make errors and transgression in art.    

Any major goals or big tourist stops you plan to make while you're here in America? You'll be seeing a LOT of the country, so hopefully you'll have time for sightseeing and having fun too!
Absolutely, being in a band is an infinite road movie.