The Zombie 5 Tour At El Corazon 3/20
Last Friday, Kyle and I hit up El Corazon for The Zombie 5 Tour: The Devil Wears Prada, The Word Alive, Born Of Osiris, and SECRETS all in one night. While any of these bands could have easily headlined on their own, the blockbuster nature of this tour bill meant that it would almost certainly sell out Seattle, and sell out it did.
I haven't seen El Co this full in a good long while, and it felt like coming home. Undoubtedly Kyle felt a little different sidestage fighting for the best photo angles, but I digress.
The night kicked off with San Diego band SECRETS, a hard-hitting quartet in electrifying frontman Aaron Melzer, singing guitarist Richard Rogers, guitarist Michael Sherman, and drummer Joe English. Melzer and Rogers pitched vocal duties with ease, navigating towering sung parts and earthshaking screams with ease. All told, a high energy, high velocity, high heat performance that could have justified the door price on its own.
Fortunately, the night was far from over. Chicago quintet Born Of Osiris picked up where SECRETS left off, hitting the ground running with powerhouse song "Divergency" from the 2013 record Tomorrow We Die Alive. Ferocious frontman Ronnie Canizaro belted a devastating vocal assault built on Lee Mckinney's musical guitar parts and Joe Buras' haunted keys. Rhythm members David DaRocha on bass and drummer Cameron Losch kept the performance razor sharp, an impressive package of searing musicianship and beautifully musical choruses. Having not heard much from this band before, I can now easily see the appeal. Closing out with the dramatic "Machine", Born Of Osiris amped the already packed venue into a frenzy for The Word Alive.
Phoenix Fearless artist The Word Alive stormed the stage next, featuring the quadruple vocal threat of Telle Smith, singing guitarists Tony Pizzuti and Zack Hansen, and singing bassist Daniel Shapiro. While I was familiar with Smith's previous work, I wasn't entirely familiar with The Word Alive's sound. In short: devastating. 
Telle Smith's screamed and sung parts brought the crowd to new heights, and backed by a trio of entirely capable vocalists, the vocal delivery was top-notch. Add rock-steady drummer Luke Holland, and TWA is a brutal force to be reckoned with. Mixing up a set of old and new, the band closed out with several oldies whose names I'd heard before in passing, including "Life Cycles" and the heavy anthem "Entirety". A set that easily justified the big shoves I took.
Kyle and I chatted between sets several times, and as The Devil Wears Prada was setting up, we had a chance to reflect on the show as a whole. Neither of us had seen El Corazon so packed in a while, and while we were both taking a pummeling, the show was absolutely worth staying for. (I might be biased though; The Devil Wears Prada is absolutely in my top 3 favorite bands. So there's that.)
The Devil Wears Prada hit the stage the same way they did last time they played at El Co: Lights dim, fog machines running strong, and the Dead Throne icon lit up behind Daniel Williams' drum kit. Frontman Mike Hranica led the band right into old favorite "Assistant To The Regional Manager", wasting no time in picking up a third guitar for the band's signature heavy sound.
A fair mix of old, new, and really new songs were played, including "Sailor's Prayer", "Reptar, King Of The Ozone", and forthcoming Space EP song "Supernova", but it was the Zombie EP bisecting the set that really turned up the heat.
Dimming the stage lighting further and using beautiful glow-bulbs to set the mood for the Zombie EP, the tone of the show shifted as the band celebrated five years with this thrashy fan favorite. Singing guitarist Jeremy DePoyster had no trouble nailing his live parts, and, backed by Williams on the kit and Andy Trick on bass, the musicianship was more than all there. With the addition of a touring guitarist to replace recently retired lead guitarist Chris Rubey and a touring keys player, and the night of terror was complete.
Once Zombie was through, the band stormed through Dead Throne's title track and follow-up single "Mammoth" before departing for encore set "Born To Lose" and "Danger: Wildman". My voice was absolutely gone at this point, and as a parallel, this seems as good a place as any to let Kyle's photos do the talking.
Special thanks to my KGRG friends JP and Quinn for helping me get into this show. So, so thankful for you.
Secrets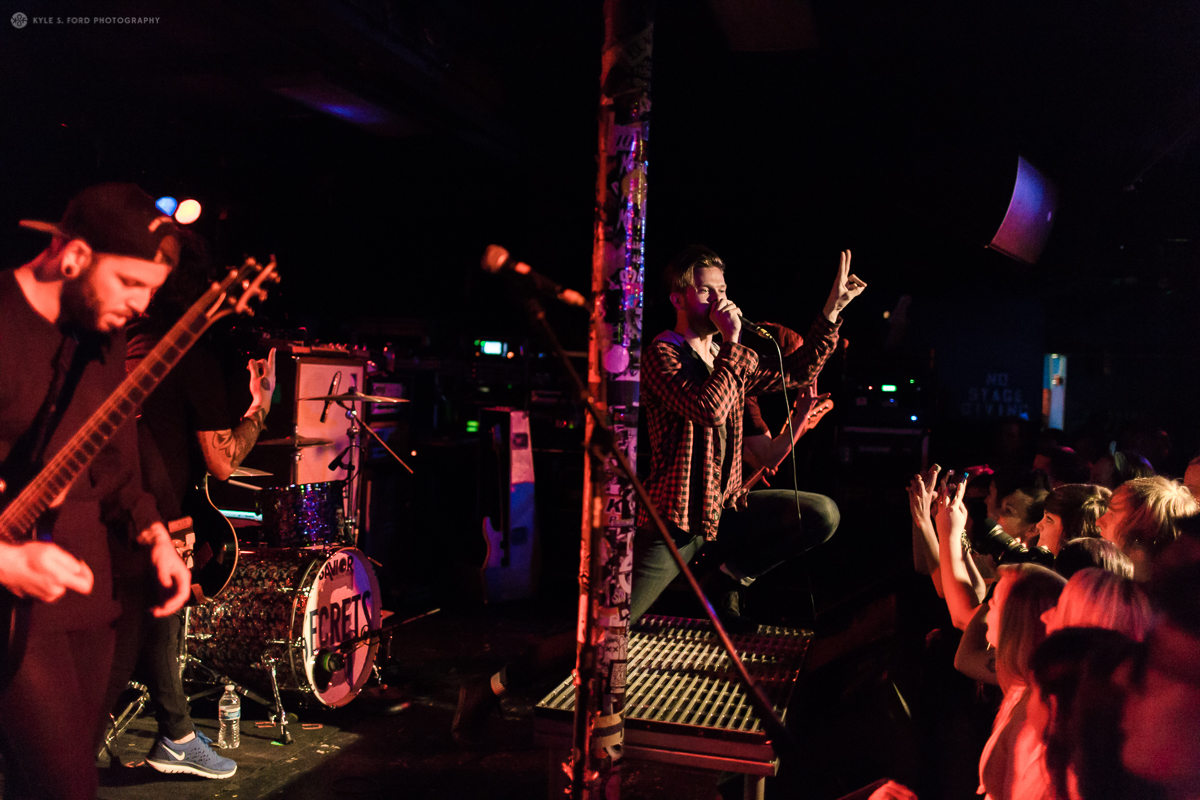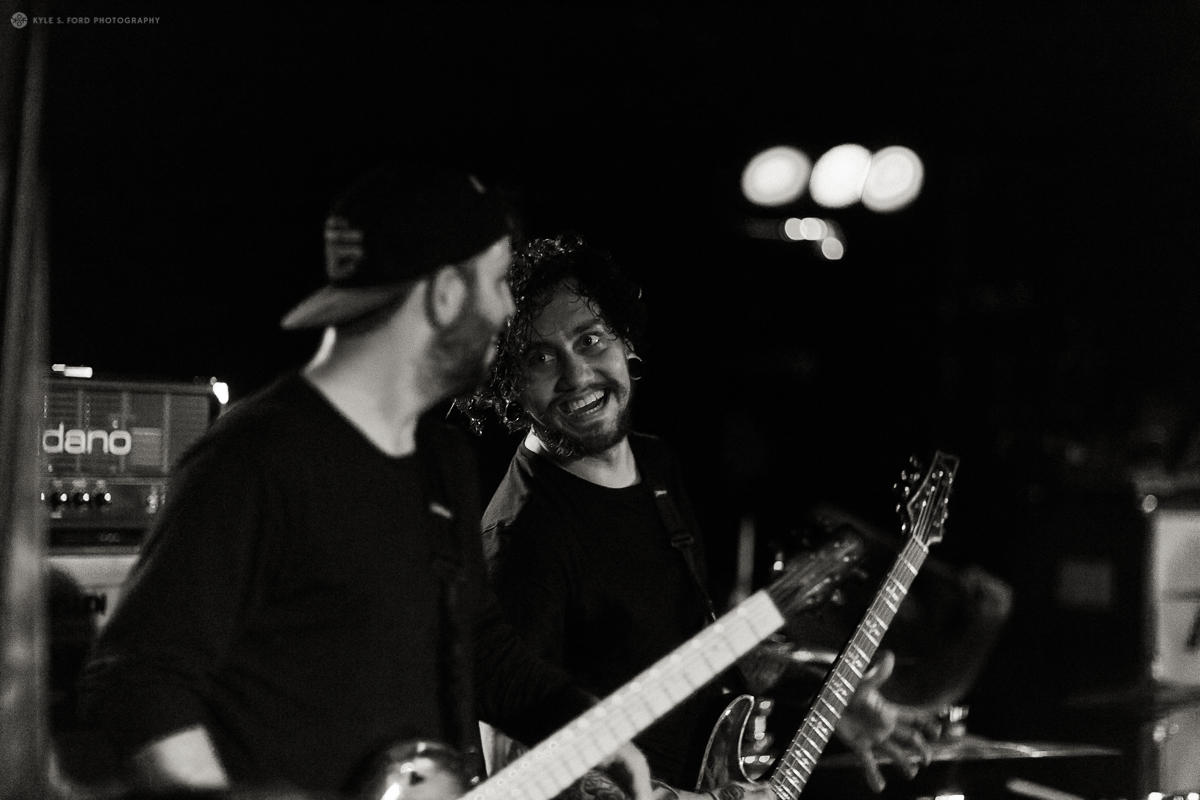 Born Of Osiris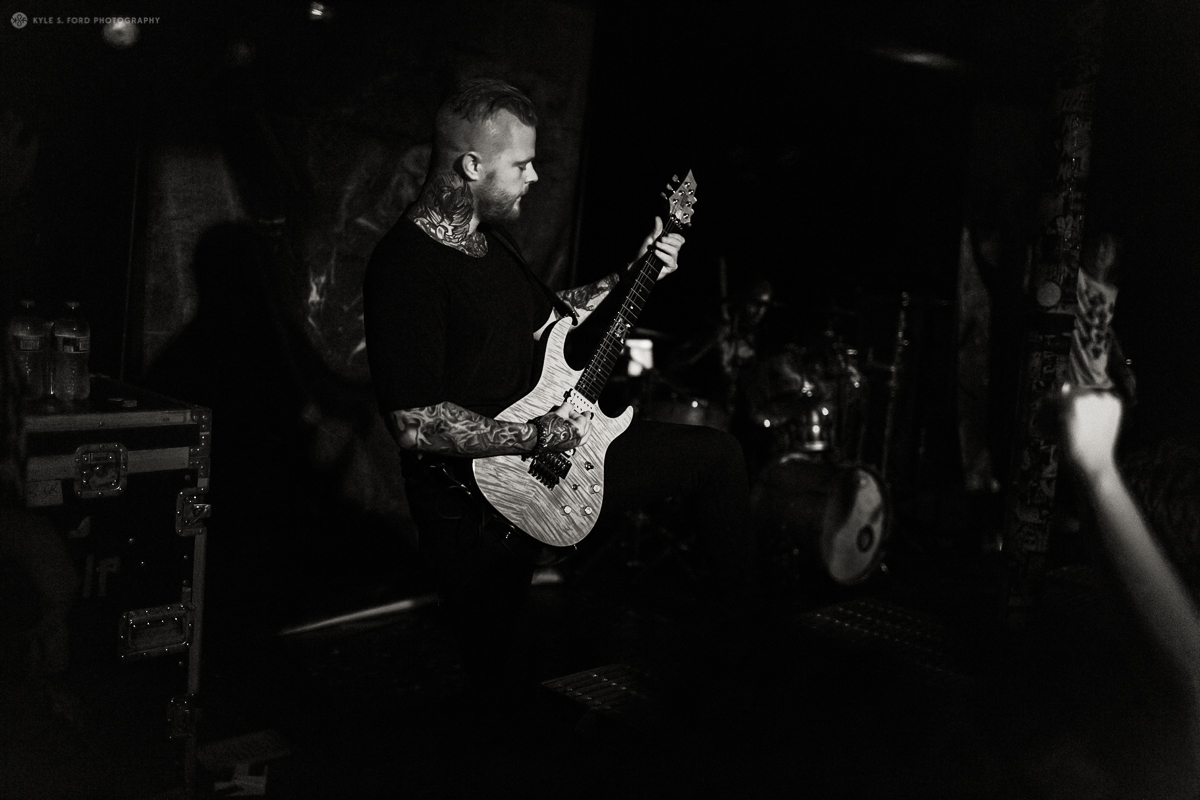 The Word Alive
The Devil Wears Prada