The Tour De Compadres At Marymoor Park 7/18
The second leg of Tour De Compadres is now well underway, the massive national tour headlined by Charleston rock heavyweight NEEDTOBREATHE that started months ago. With Switchfoot, Drew Holcomb & The Neighbors, and Colony House in tow, the Tour De Compadres is a quartet of exceptional rock bands varying in flavor and intensity.
The night opened with Colony House, a Tennessee trio consisting of Chapman brothers Caleb (vocals, guitar) and Will (drums), and guitarist Scott Mills. TIL, and probably TYL too, that these Chapman brothers are actually the sons of CCM legend Steven Curtis Chapman. Currently pushing 2014 release When I Was Younger, a 14-track rock tour de force on Descendant Records, Colony House's set featured the astonishingly catchy opener/first single "Silhouettes", towering rocker "2:20", and the introspective "Waiting For My Time To Come". Beautiful vocal layering and perfectly honed instrumentals make this band absolutely one to watch.
Drew Holcomb & The Neighbors took the stage next, the second Northwest appearance of this talented Americana/rock conglomerate in about a year. A ticketing mixup kept me from getting coverage on their Triple Door performance, but I was determined to get a good grasp on this set. Opening up with Medicine opener "American Beauty", Drew and the gang started off soft to build into stunning heights. Drew's tender ode to wife Ellie "What Would I Do Without You" and 2011 single "Fire & Dynamite" were a few of my favorite moments of the night. Following the night, Drew rocketed home to be with his wife for the birth of their baby boy. Congratulations on the newest member of the Holcomb family, Huck!
Nearly 20 years into their career, veteran rock quintet Switchfoot started their set about halfway through the night. Led by charismatic frontman Jon Foreman, the band stormed through favorites through the range of the last 15 years, including radio classic "Meant To Live", the towering anthem "Dare You To Move", and a captivating acoustic rendition of "The World You Want". Bassist and Foreman brother Tim laid a studio-perfect foundation with drummer Chad Butler, allowing celebrated guitarist Drew Shirley and gifted multi-instrumentalist Jerome Fontamillas to build a live experience upon the record sound. Having now seen this band at least three times, a pattern forms: the Switchfoot experience at a live show is the band at its truest. Their studio recordings demonstrate the band's ability to write and record rock hits, but the stage is where the songs take on lives of their own. The fan's wholehearted love for what these Californians have built is proof enough.
NEEDTOBREATHE stormed the stage at sunset to the audience's roaring approval. Opening with Rivers In The Wasteland hit "State I'm In", the Charleston quartet was joined for the full set by the whole of Colony House for a doubled, gigantic sound. With five full-length releases under their belt the band has plenty of material to draw from, and leaned heavily on catalog's latter half. Frontman Bear Rinehart's outstanding rock drawl was the focus of the night, backed by Rinehart brother Bo's guitars and banjos, bassist Seth Bolt, and Hammond (!!!) master Josh Lovelace. Of particular note was touring drummer Randall Harris' perfect rhythmic match with Colony House drummer Will Chapman. Highlights included the beautiful "Difference Maker" immediately followed by the deeply emotional "Multiplied" (a song that brought me to tears more than once… that night.). Guest vocalists included Jon Foreman and Drew Holcomb on a few songs, as well as an appearance by pretty much every member of every band on the tour for the encore "Brother", fittingly, before the band pared down for a heartbreaking rendition of 2007 hit "Washed By The Water". I dubbed the tour the best rock show this side of paradise, and I stand by it: a night to remember in every way.
Colony House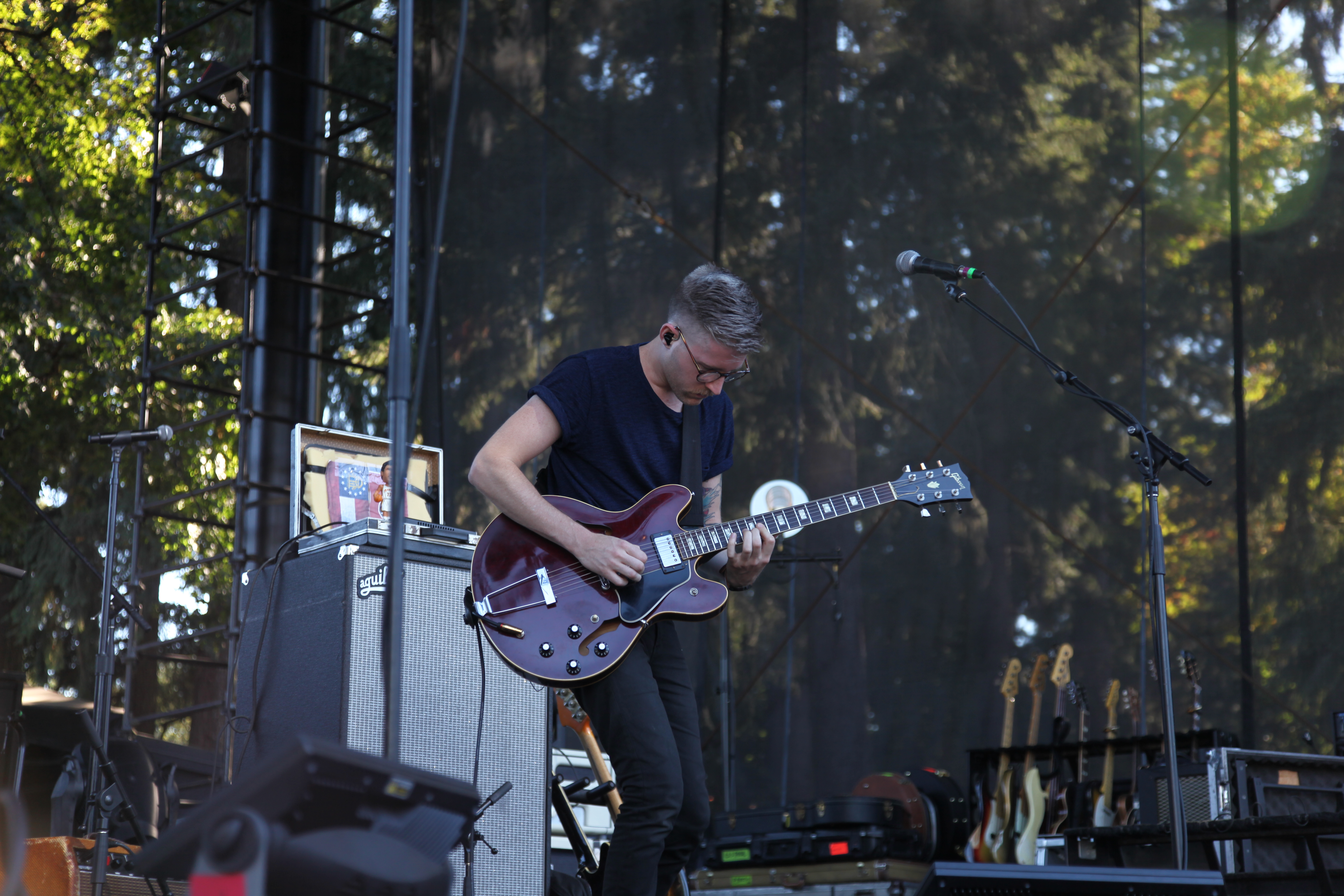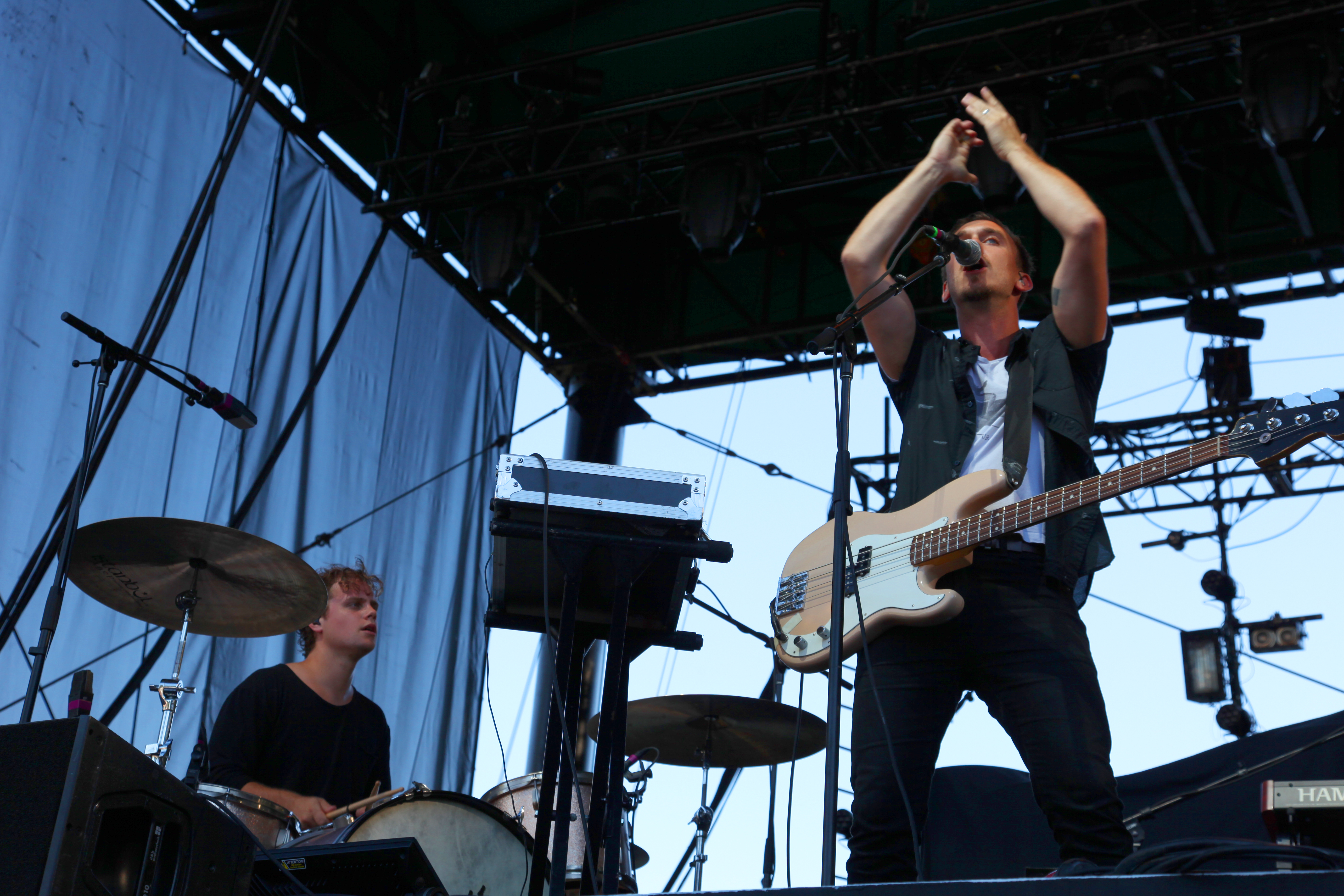 Drew Holcomb & The Neighbors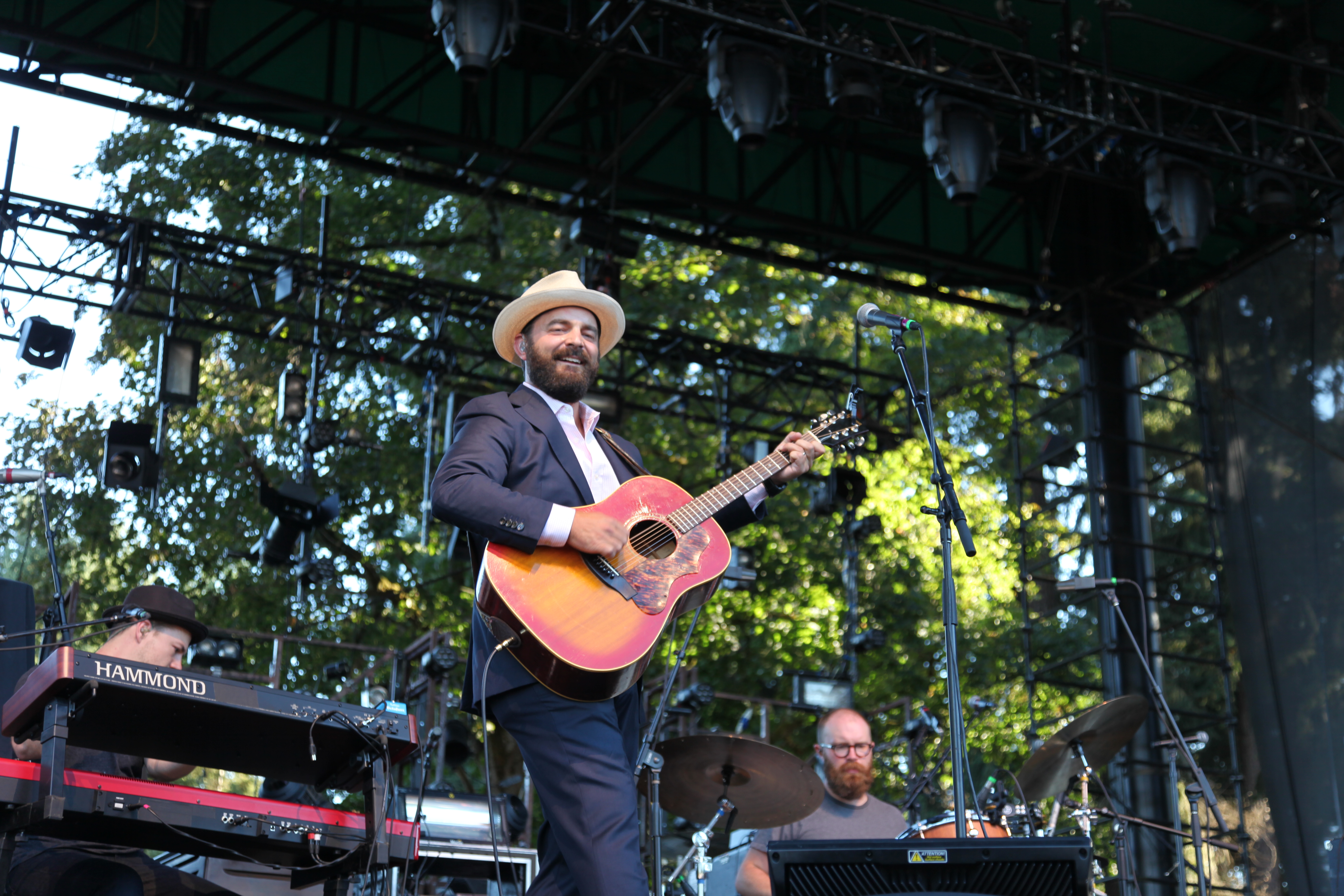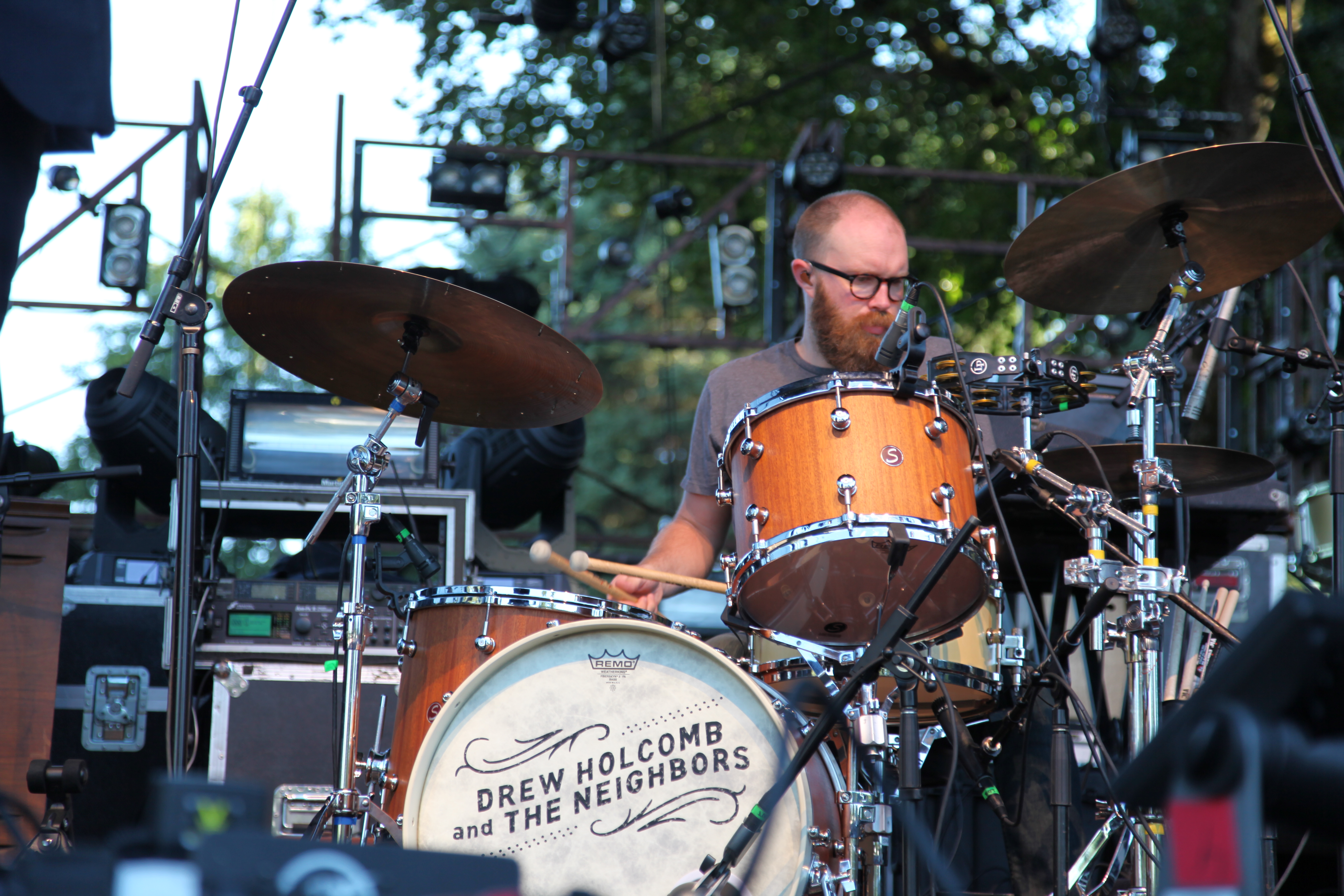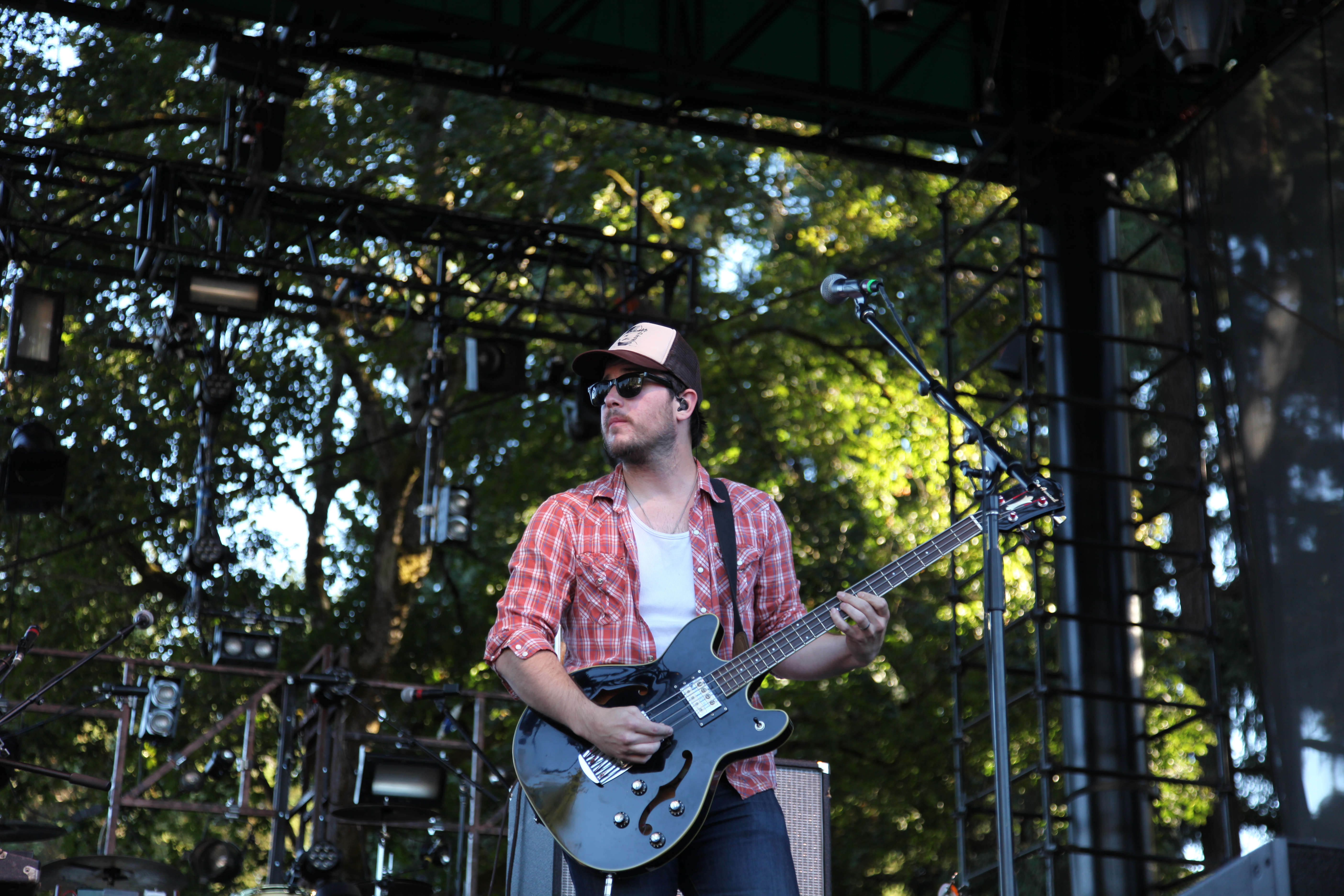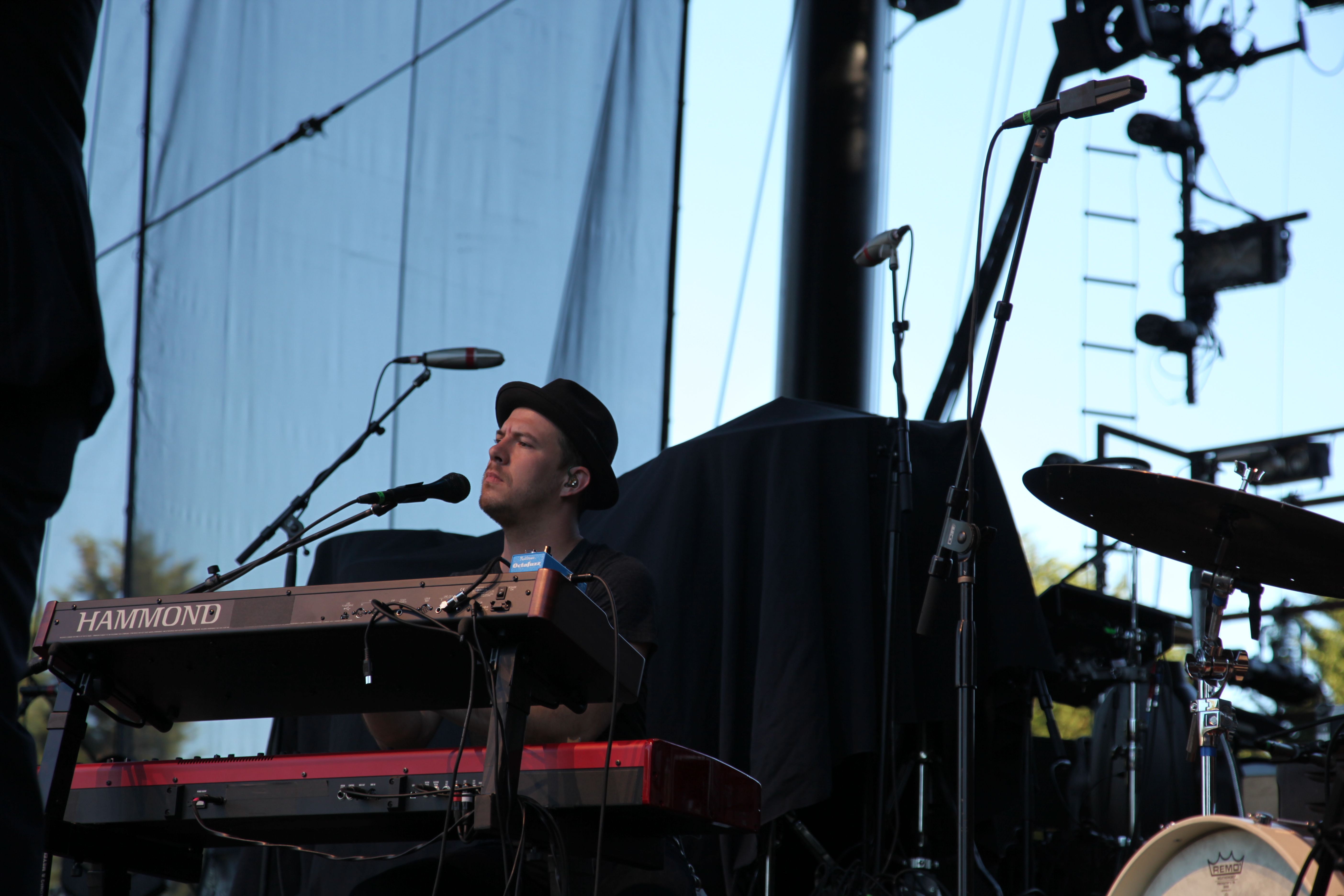 Switchfoot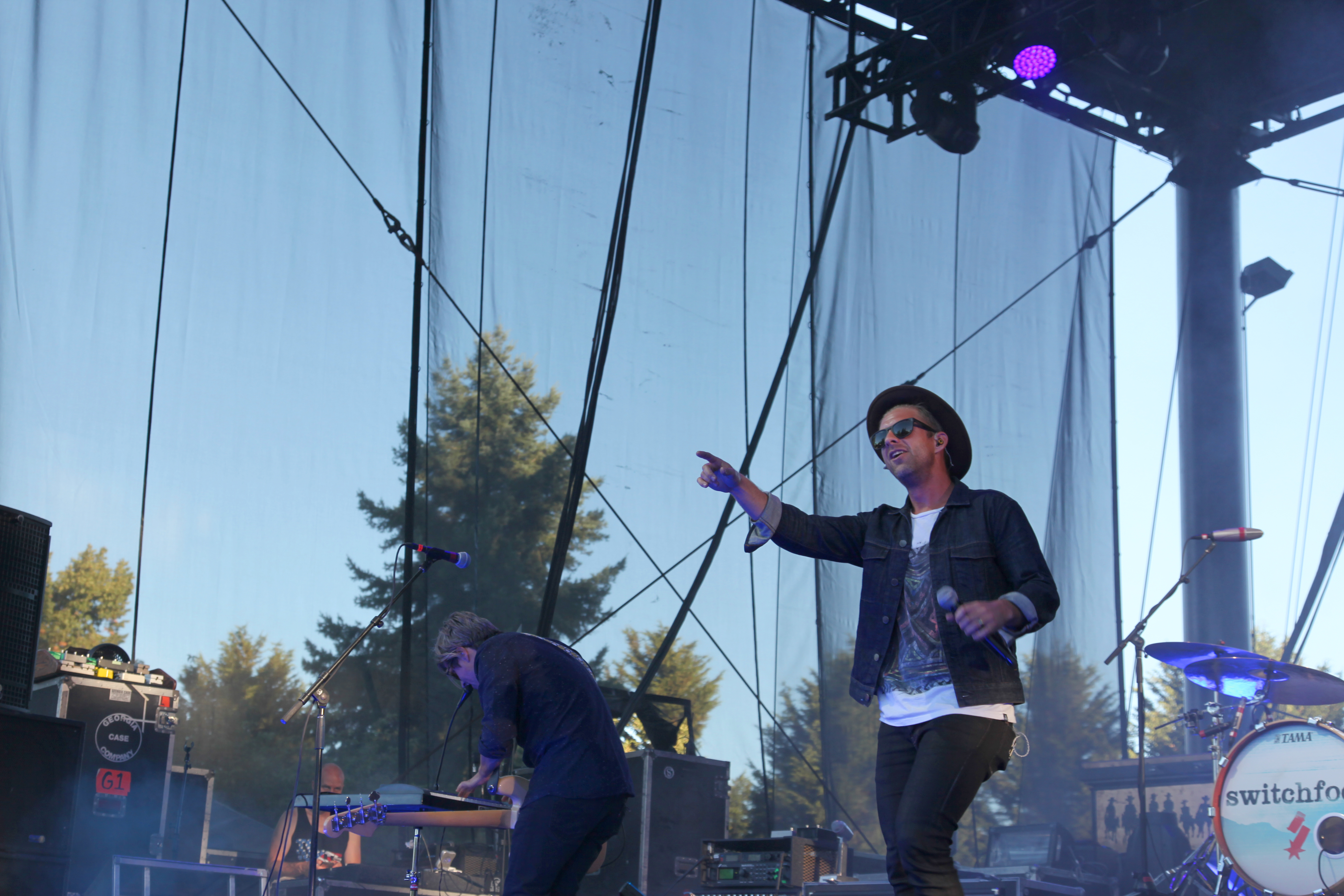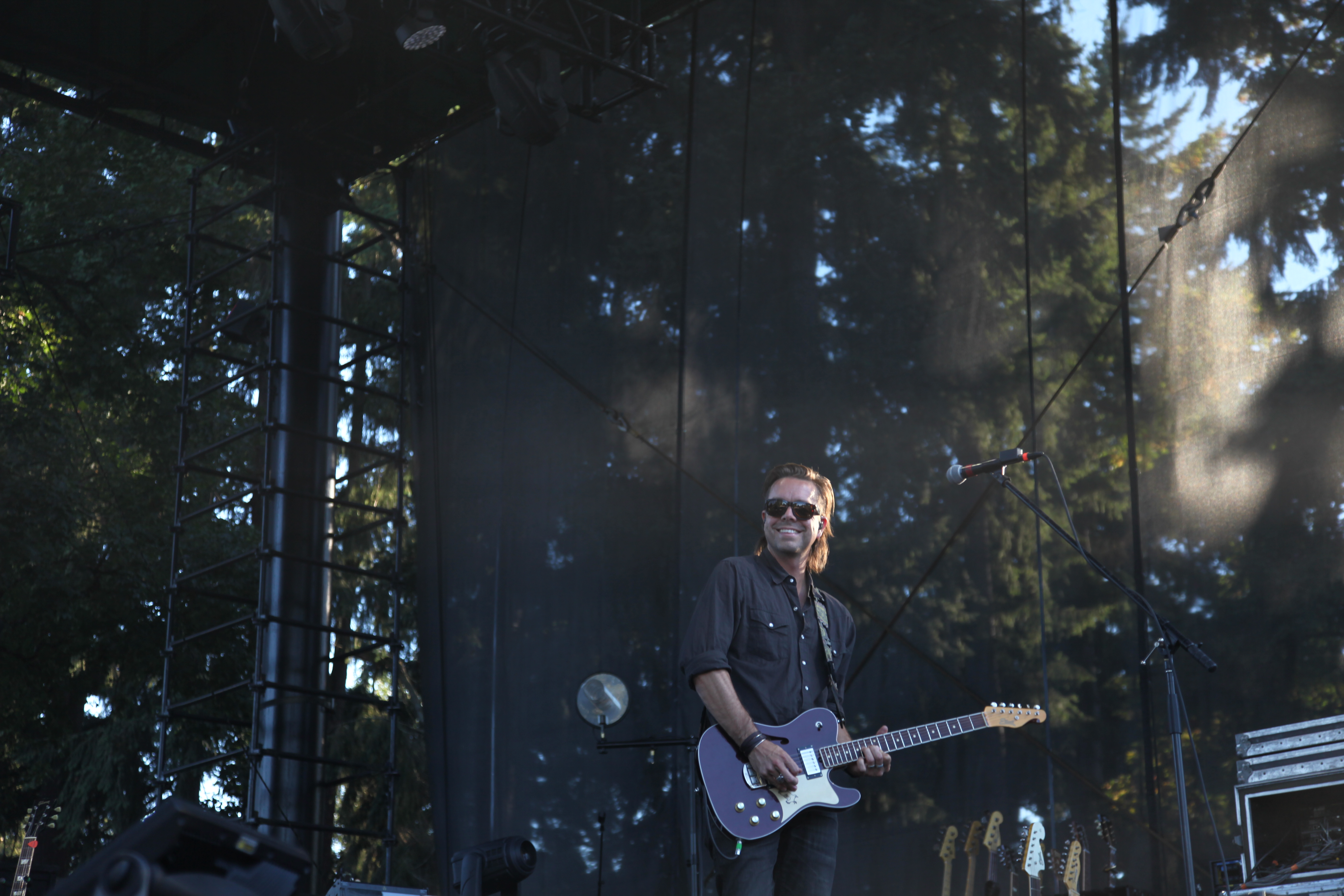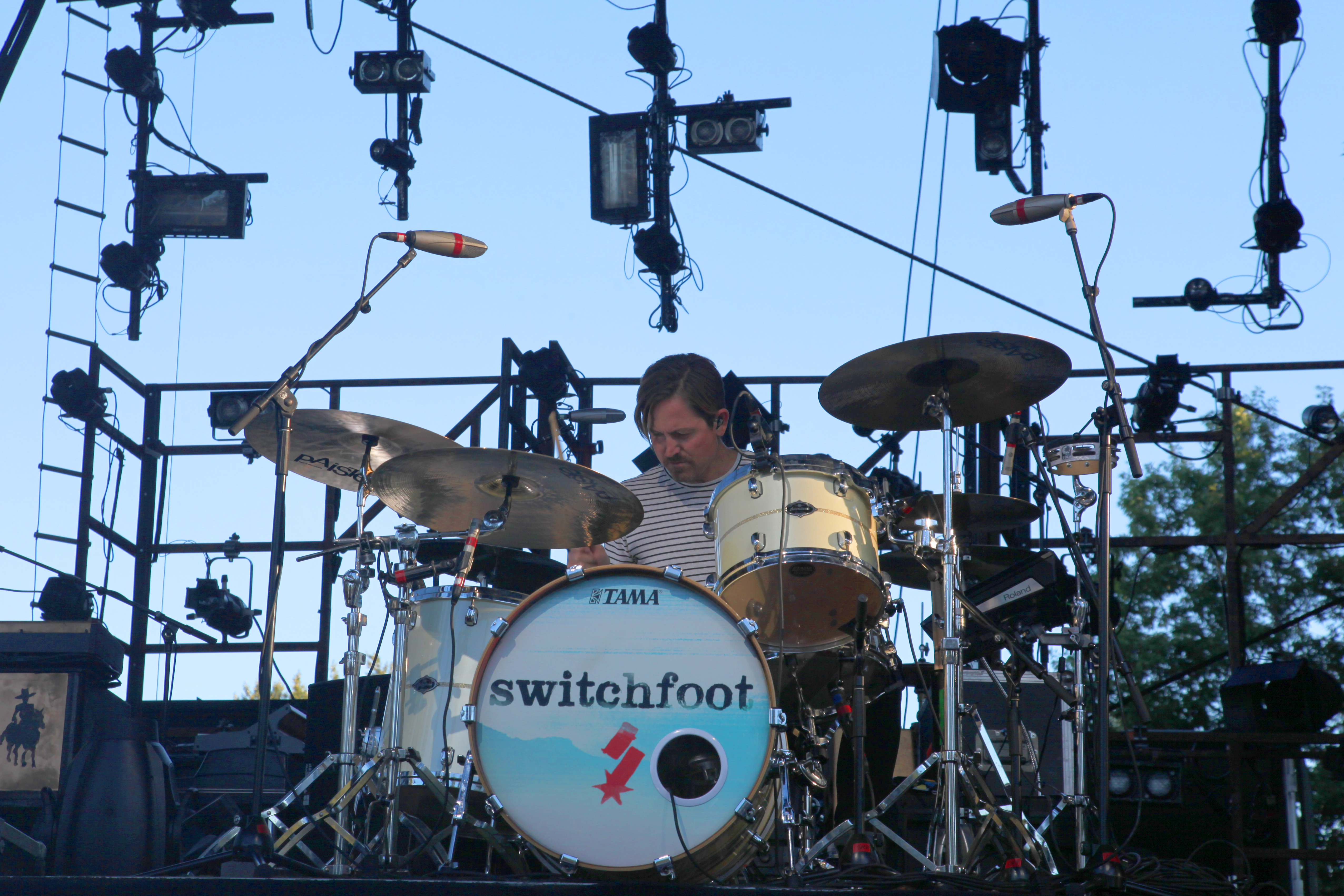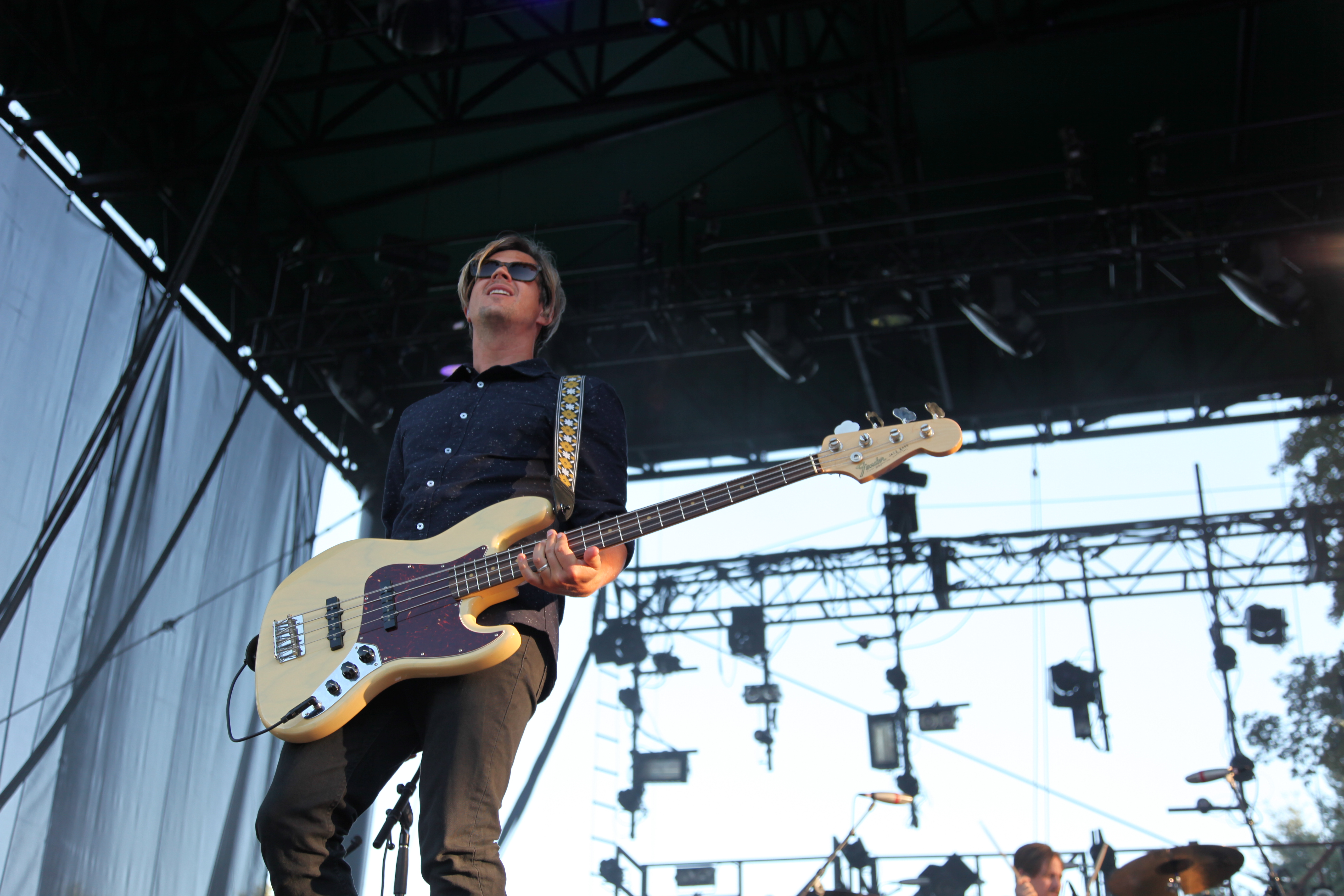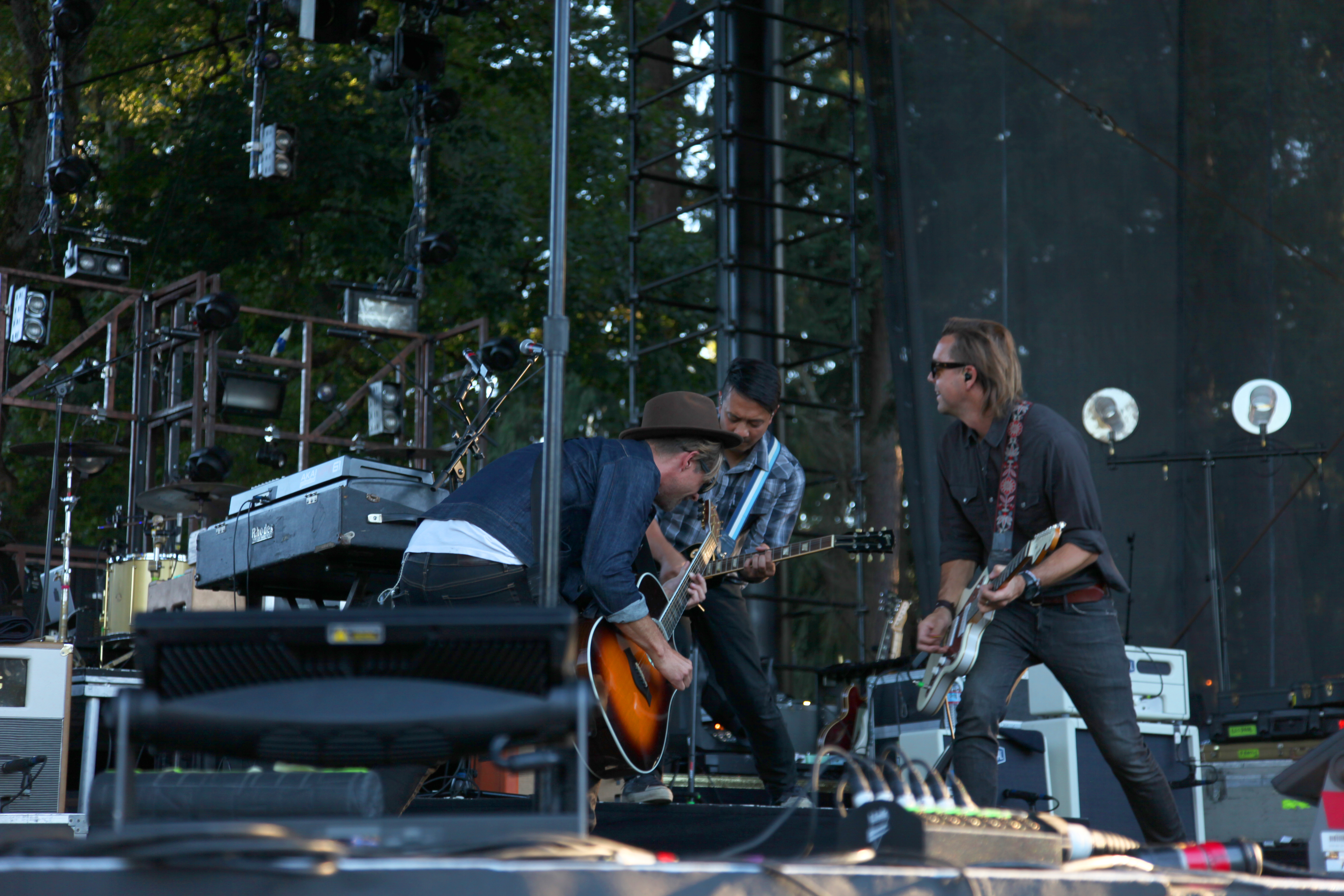 NEEDTOBREATHE