The Story So Far, Four Year Strong, Terror, And Souvenirs At Showbox 6/10
Walnut Creek pop punk vets The Story So Far have put together a masterful tour package this go-round, and are wrapping up a North American stint this week with Four Year Strong, Terror, and Souvenirs in tow. Having just released a new self-titled in early June through Pure Noise, this talented young quintet played their biggest Seattle headliner yet at Showbox Market last Wednesday.
We're not sure on the specifics, but if this show wasn't sold out, it must have come close by only a handful. Showbox was packed to the brim and hotter than ever.
California band Souvenirs opened up the night with a subtle set flecked with emotion, a perfect appetizer for the devastation that is Terror. Unfortunately traffic claimed our camera for this part of the night, but the gang put together a tight performance that was well-received by the audience.
We've seen Terror in Seattle several times now, and this band always rips. Frontman Scott Vogel led the Los Angeles hardcore vets through a brutal setlist featuring fan favorites "Spit My Rage" and band anthem "Keeper Of The Faith". Terror's ferocious hardcore had the pit in a frenzy, absolutely the most wild we've ever seen Showbox's crowd. Well-deserved, as Terror knocked out a chugging monstrosity of a night.
Four Year Strong took the stage next, keeping the momentum up by blasting out a perfectly balanced list of old and new material. With a week under the belt with the new self-titled, also out now on Pure Noise, fans were more than ready to sing along to cuts both deep and brand new.
Co-frontmen Dan O'Connor and Alan Day traded their customary vocal and guitar parts, swapping leads and harmonies with a familiar ease. As bassist Joe Weiss and drummer Jake Massucco plotted out the surprisingly intricate rhythm parts in the FYS catalog, O'Connor and Day belted through favorites like "Heroes Get Remembered, Legends Never Die", and former Mariners intro song "Find My Way Back".
If you haven't heard Four Year Strong yet, you're missing out. With the Go Down In History EP from last year seeing the band take a turn back toward their roots, the new self-titled builds beautifully on the legacy and has landed spots on both Sean and my top 5 records lists. Without a doubt, the new record and almost 15 years together have brought Four Year Strong to the biggest and best and beardcoreist they've ever sounded.
FYS Labelmates The Story So Far also put out a new self-titled recently, and Parker Cannon and crew blazed through fan favorite "Quicksand" to start out their well-deserved headliner set. This talented quintet has visited the Pacific Northwest half a dozen times in the last three years, and with the except of the Dilla Factory performance, I'm happy to have seen them grow through the other five. Cannon and the band are more mature than ever, and show no signs of slowing down in development as a group of musicians.
Onstage and in studio, guitarists Kevin Geyer and Will Levy display increasing mastery in writing effective, straightforward parts while bassist Kelen Capener and drummer Ryan Torf (not on this tour – get well soon, Ryan!) present the same dizzying rhythm foundation TSSF has come to be known for.
As much as things have developed and grown, the band continues with their signature silence between songs to tune up and hydrate. Cannon still claps for audience participation, as if to thank the audience for getting into one more song, and the band still picks up momentum with incredible ease when the next song hits.
Quickly moving into What You Don't See favorites like opener "Things I Can't Change" and deep deep cut "680 South", the band kept the energy up by mixing old with new in a diverse look at the TSSF catalog. All of the energy and youthful spite present on the records was faithfully translated to the live show, this time with more than a thousand voices singing along. As with Four Year Strong, this latest tour sees The Story So Far bigger and better than ever.
Terror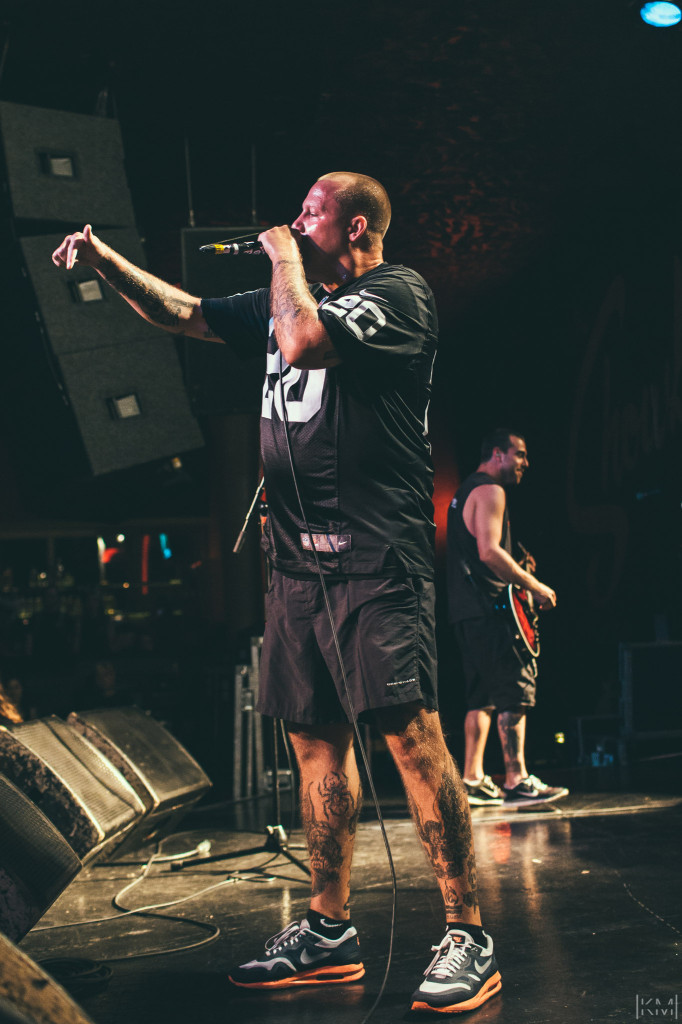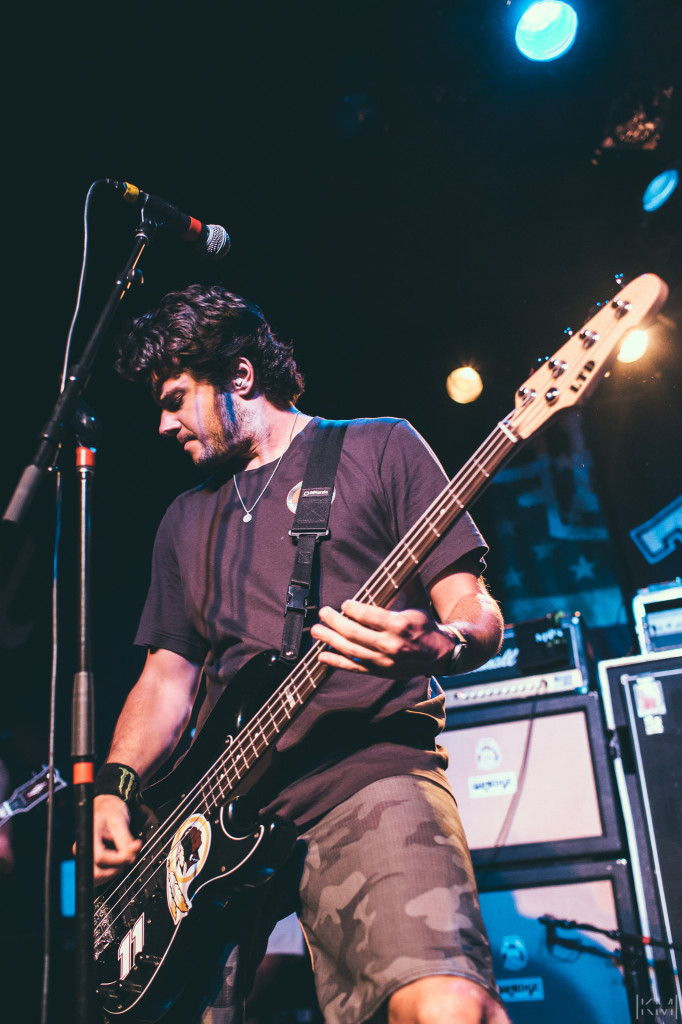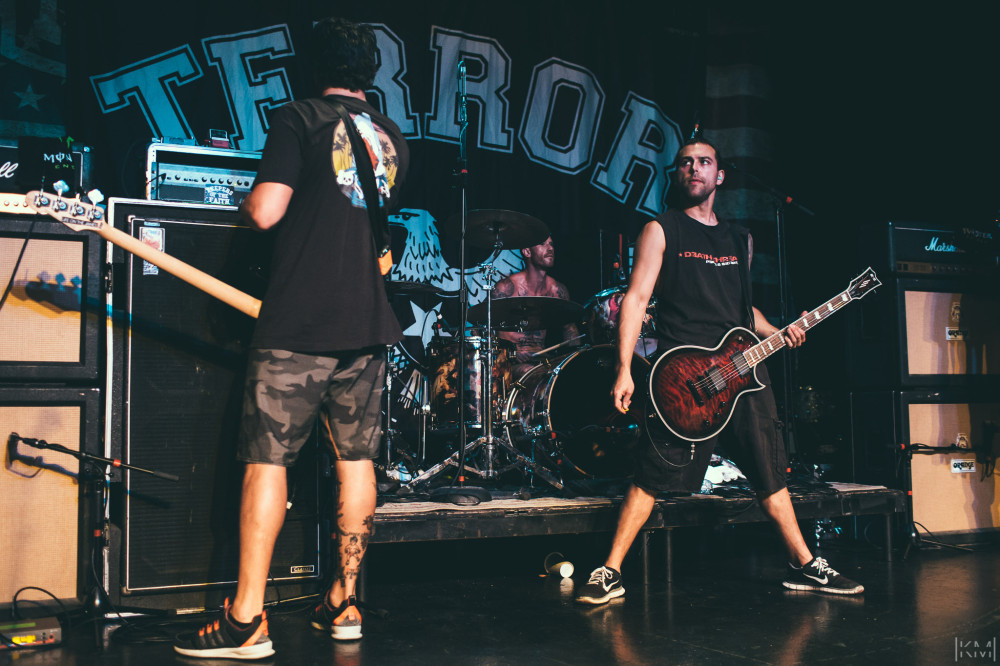 Four Year Strong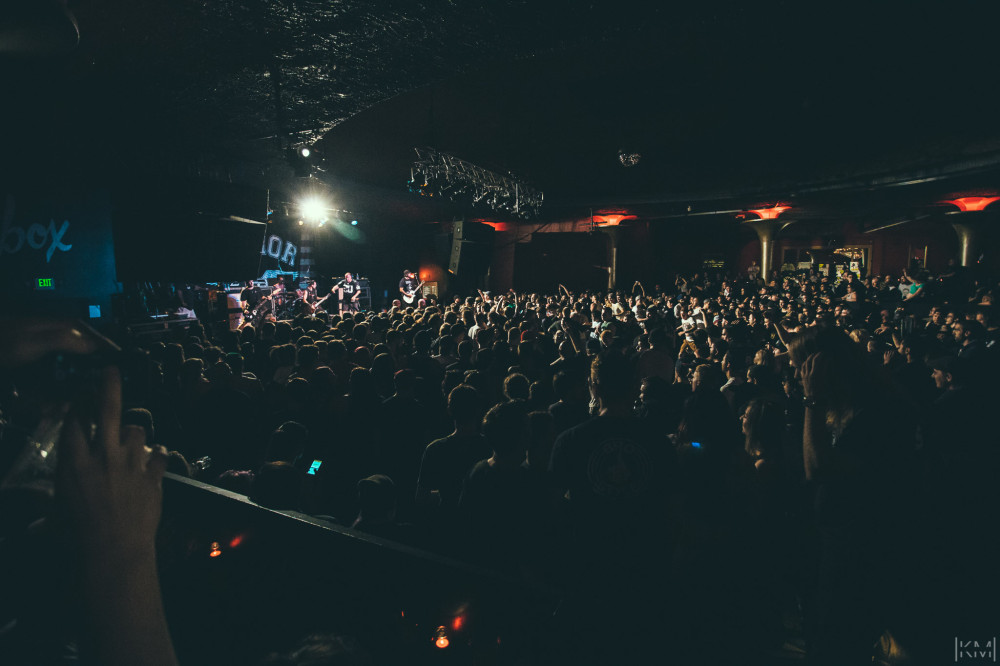 The Story So Far