The Gaslight Anthem, Northcote, and Sammy Kay At The Commodore Ballroom 3/19
A few weeks back, The Gaslight Anthem's press folks reached out to us for an interview with Alex Rosamilia about the current tour and how last year's record Get Hurt is doing. We had a great chat last week, and I just had to ask if I could cover Gaslight's (rare) PNW showing through mid-March. With The Devil Wears Prada hitting Seattle the same night, I asked the Gaslight crew if I could go up to Vancouver to see this New Jersey heavy hitter the night before. They graciously agreed, and I can't express it well enough: The Gaslight Anthem is a knockout rock show.
I made it to the venue with a few minutes to spare, and swung around through the upper bar to meet a nice couple following the tour through Canada and into Seattle. After a short briefing with the press crew, I was ready to shoot my first show. I was… not calm.
New Jersey artist Sammy Kay kicked off the night, a lean rock quartet fronted by Sammy Kay himself. Knocking out a fun set of songs from this year's Fourth Street Singers, Kay and his musicians primed the night perfectly for the rest of the night's rock.
Victoria, BC band Northcote hit the stage next, the Canadian rockers joining Gaslight for the rest of the West coast on the current North American run. With a handful of full-lengths and a 2014 EP, Northcote's self-described "punk influenced folk" kept the energy right up where Sammy Kay left off. Led by Northcote mastermind Matthew Daniel Goud and backed by Blake Enemark, Marek Tyler, and John Gerard, Northcote's live performance is an impressive experience. Certainly a Pacific Northwest act we'll be keeping an eye on!
Headliner The Gaslight Anthem hit the stage at 10:30PM, and the beautiful Commodore Ballroom was packed to bursting. You know you're at a Gaslight show when the majority of guys there look like they could be in the band… but I digress.
Having not seen this New Jersey rock powerhouse live before, I wasn't entirely sure what to expect. The photographers met the press team again for shooting guidelines, and we filed into the photo pit for front row seats to the pre-set experience.
Brian Fallon and the crew hit the stage and the Commodore erupted to Handwritten set opener "Howl". Singing happily along and stepping through/under/between photographers while snapping as many pictures as I could, I hummed along to "1,000 Years" and jumped right back into singing "The '59 Sound" before our three-song signal was up.
Lead guitarist Alex Rosamilia, bassist Alex Levine, drummer Benny Horowitz, and touring guitarist Ian Perkins built a studio-sure foundation for Fallon's towering voice and exceptional vocal expression. Less than a year shy of celebrating ten years together, Gaslight's live show is tight, organized, and breathtakingly diverse. No two setlists are exactly alike, and there is an easy familiarity between the musicians onstage that only time can provide.
Interspersing a little friendly (and often hilarious) banter between every handful of songs, the setlist ran deep from 2007's Sink Or Swim through the band's many EPs and celebrated releases. Highlights from the night included "Old Haunts", a song that has frequently brought me to tears, as well as "45" and "Handwritten" off the blockbuster album of the same title.
I entered the Commodore unsure of what to expect, but I left with a new appreciation for these New Jersey rockers. While they don't make it to the Pacific Northwest much, I can't overstate it: buy a ticket. It's worth every penny.
Sammy Kay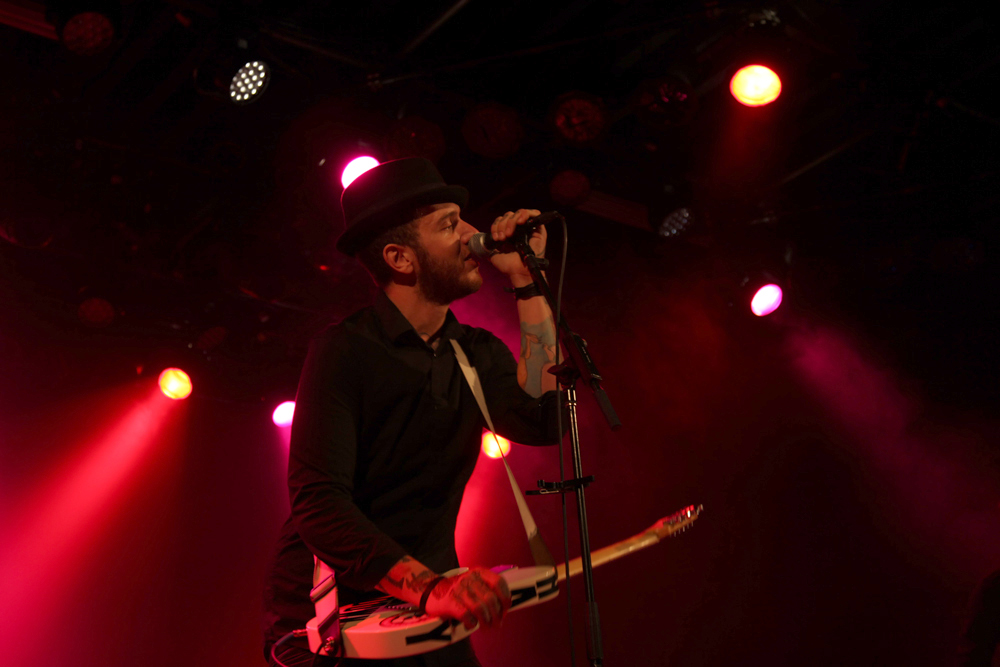 Northcote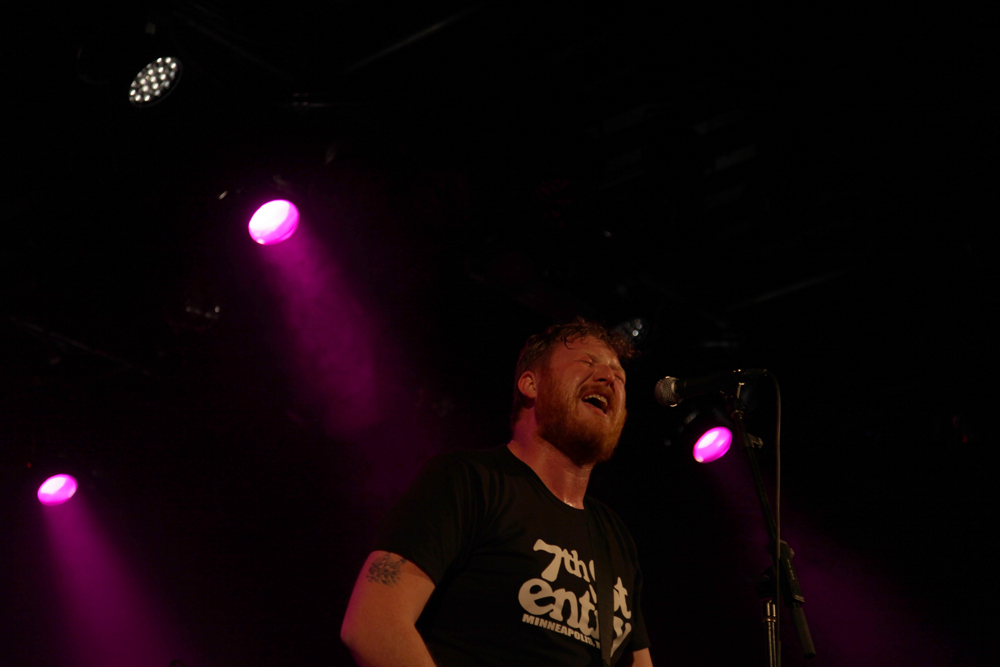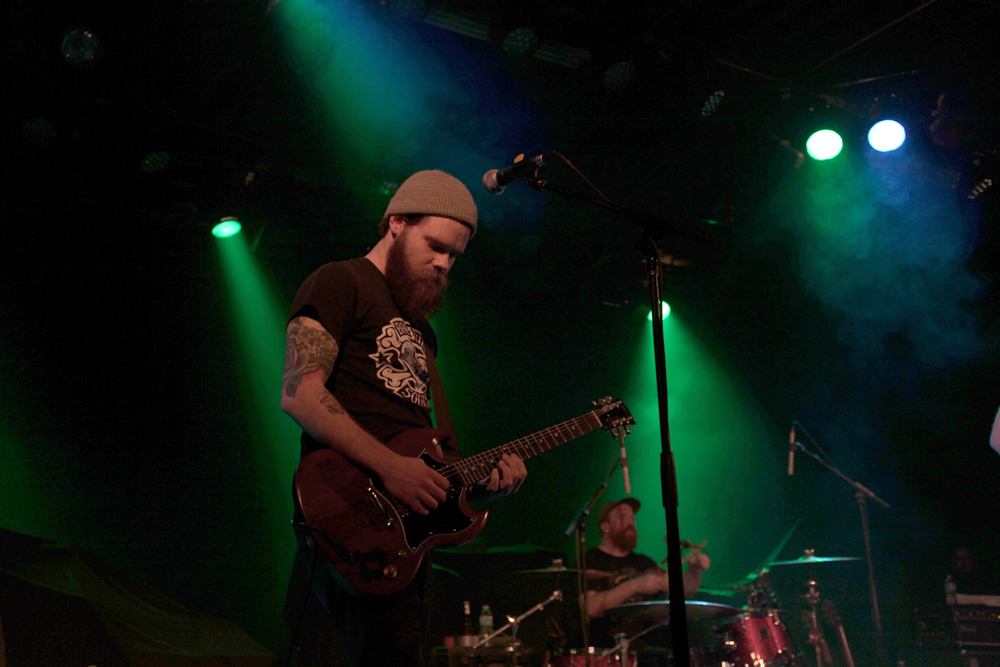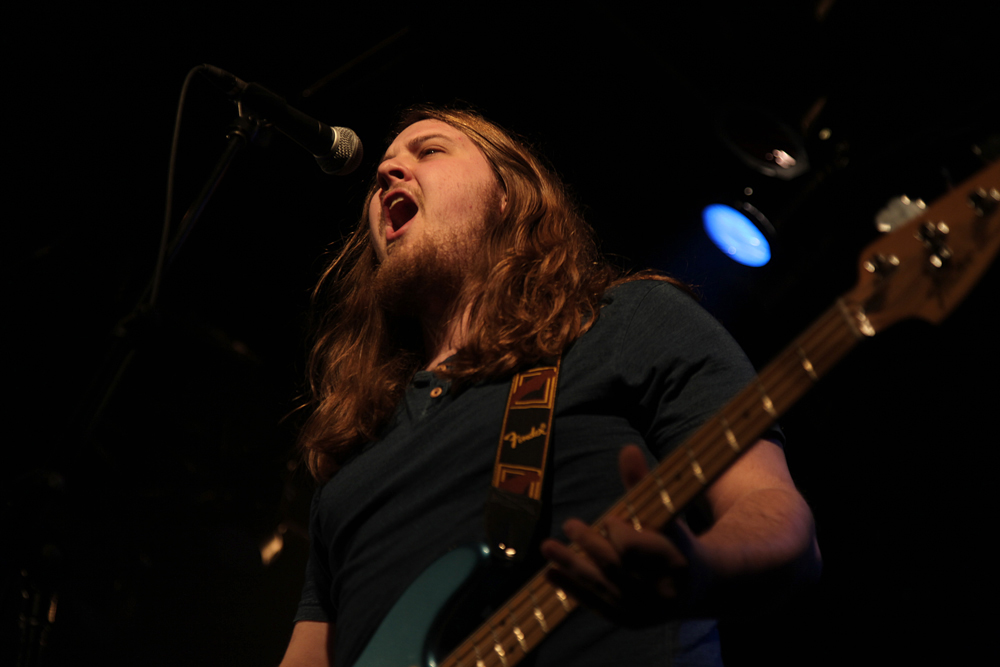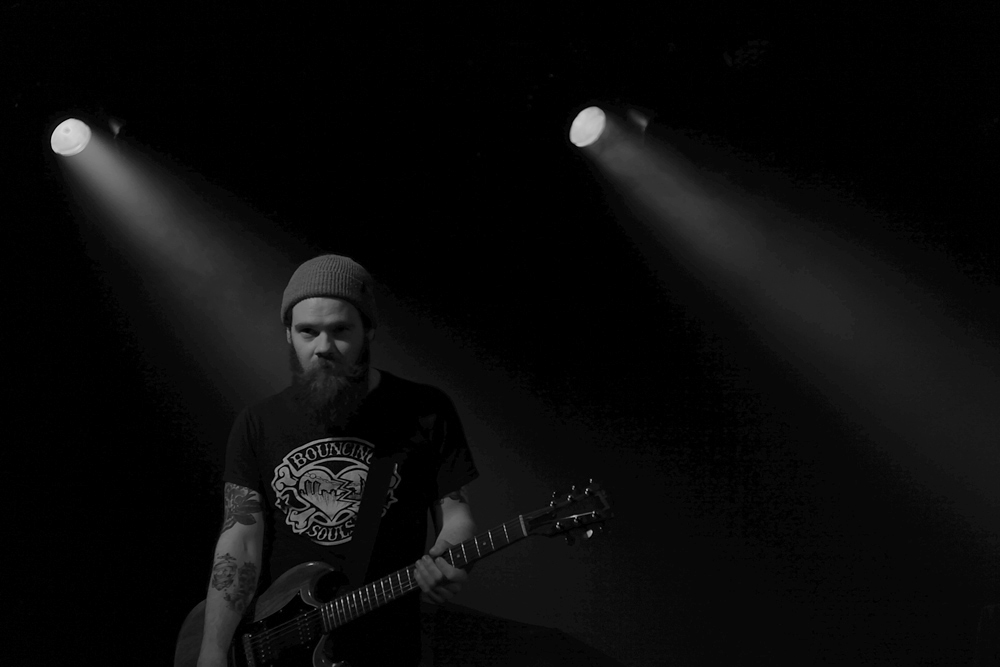 The Gaslight Anthem