Silverstein, Beartooth, Hands Like Houses, Major League, and My Iron Lung At El Corazon
The 10-Year Anniversary tour season continues, this time with Canadian band Silverstein. Now celebrating a rare 15 years of being a band while touring with breakout album Discovering The Waterfront, Silverstein packed an energetic El Corazon this past Sunday. With My Iron Lung, Major League, Australian band Hands Like Houses, and Caleb Shomo brainchild Beartooth in tow, this particular anniversary tour held a special place in the hearts of fans old and new alike.
San Diego Pure Noise band My Iron Lung kicked off the night, touring in support of last year's release Relief, followed by an appearance by New Jersey's favored new band Major League. Battling through a tough weekend involving a car accident, damaged equipment, and a few technical difficulties at the venue, this talented quartet slammed in a valiant set involving picks from last year's There's Nothing Wrong With Me, closing out with favorite track "Kaleidoscope".
Canberra quintet Hands Like Houses knocked out a savage set of songs from 2013's Unimagine and groundbreaking 2012 release Ground Dweller. Led by a charismatic Trenton Woodley, this energetic five piece blitzed through their set with songs like "Introduced Species" and "Wisteria". This band always puts on an intense live show, and Seattle reacts accordingly.
Red Bull artist Beartooth followed up, a Columbus-based force of nature fronted by 22-year old scene veteran Caleb Shomo. Backed by guitarists Taylor Lumley and Kamron Bradbury, bassist Oshie Bichar, and drummer Brandon Mullins, Beartooth's high-octane performance had the whole of El Co entranced. Opening with "Beaten In Lips" this unstoppable engine of a band blasted through an unforgettable group of songs off last year's breakout album Disgusting. Do not miss this band.
Headliner Silverstein took the stage last, performing all of their sophomore album Discovering The Waterfront after a short set of favorites. Founding vocalist Shane Told led the band in a massive, nostalgic set supported by singing bassist Bill Hamilton, drummer Paul Koehler, and guitarists Josh Bradford and Paul Marc Rousseau. Closing out with final Waterfront track "Call It Karma", this long-running band of veterans is out to prove that Silverstein has still got it in 2015. They do.
Beartooth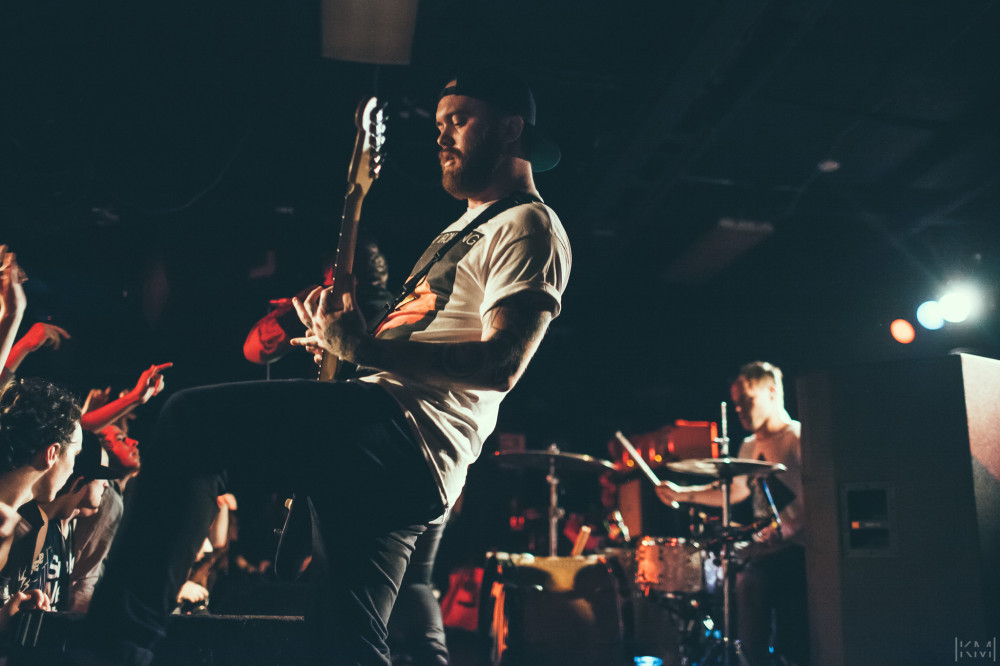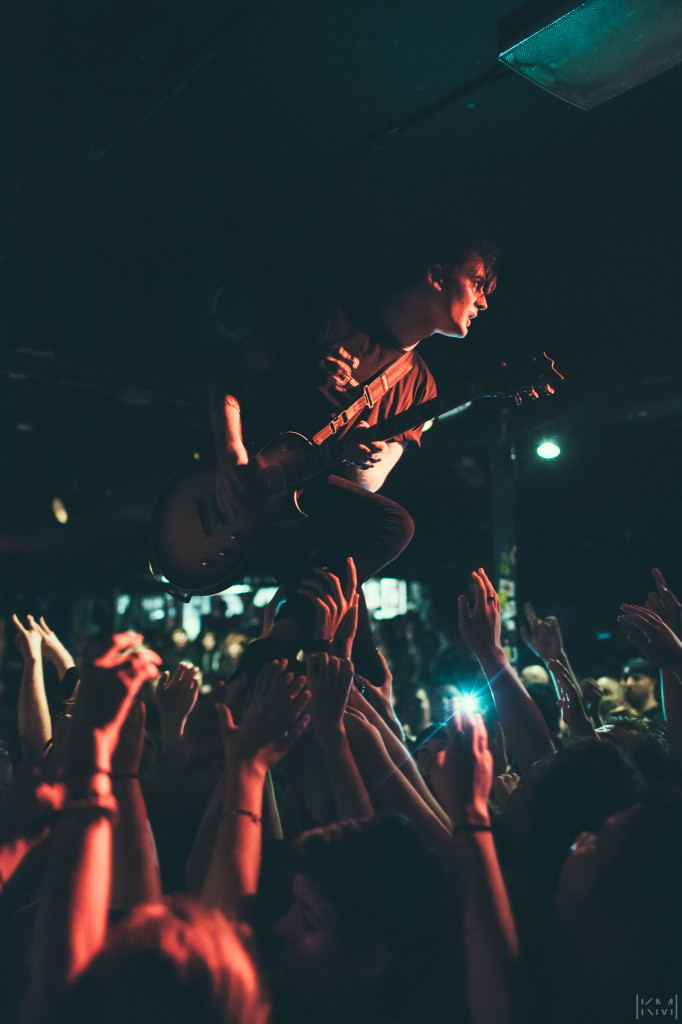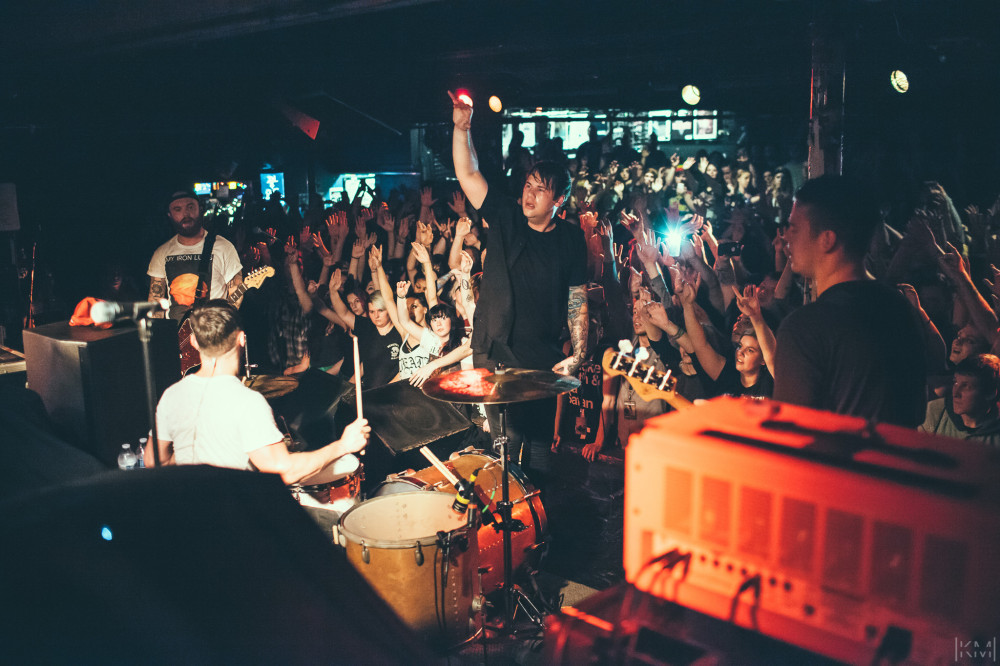 Silverstein