Microwave At El Corazon 5/28
The Atlanta dudes in Microwave have had a surge in popularity recently after Forever Came Calling frontman Joe Candelaria mentioned them in an interview. Well, the hype is not unfounded. Kelly and I hit up El Corazon expecting a Funhouse Lounge appearance for the genre-jumping quartet, but after an unfortunate van breakdown in the Hit The Lights camp and some reworking by the El Co and tour staff, Microwave was slotted into the mainstage showbill.
Microwave hit the stage after local pop punk band Beneath The Spin Light and took the venue by surprise with a towering sound slightly deviating from the pop punk/hardcore/easycore tour bill. Proudly brandishing songs from last year's Stovall, axe-slinging frontman Nathan Hardy led the crew on an enthralling setlist. Surprisingly natural transitions through soft, haunted singing, jammy interludes, fiery screams, and everything in between kept the set diverse and fresh. Guitarist Wesley Swanson supported the band's heavy rock sound with the occasional vocal and a growly Modern Player Jag, while drummer Tim "Tito" Pittard and bassist Tyler Hill kept the whole act tightly on course. (As an aside, the rhythm section of a band is usually the make-or-break of whether a band can perform live. This particular rhythm section is all aces.)
Microwave songs express a powerful set of emotions already familiar for fans of Moose Blood, Have Mercy, and Brand New. Guitar-driven anthems like "Something Right" and title track "Stovall" were standouts for this Georgian band of veterans, and sharing the venue with longtime friends in Forever Came Calling made for an excited onstage vibe. (Every one of the FCC members were rocking out during the Microwave set! That was nice.)
While Hardy claims that he'll "probably never be all that successful" in "Grass Stains", the band's trajectory is undeniably upward. Don't miss this fantastic East Coast band in your city. Thanks to these dudes for having us.
We also love PNW band To The Wind, and their powerful stage presence and heated hardcore are familiar to us and the El Co Crowd. Thankfully, Kelly and I caught their entire set. It's as good as ever.
Take a peep at Kelly's shots of (most of) the bands that night. Traffic is a killer.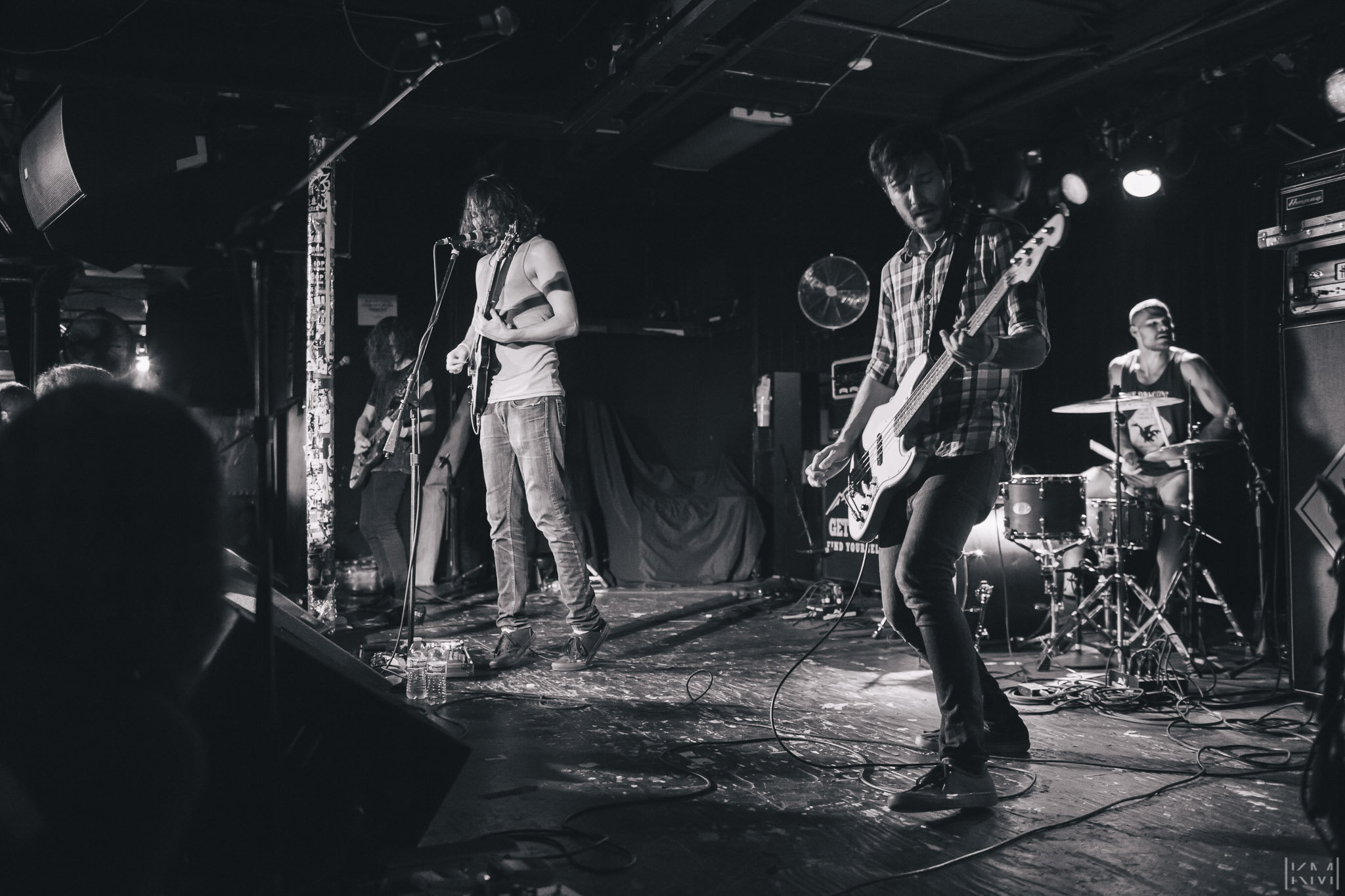 In Her Own Words
To The Wind
Forever Came Calling
Chunk! No, Captain Chunk!