Kelly's favorite showtos; Yes we're still talking about 2014
Hello and welcome to another exciting edition of "stuff we like," featuring a self aggrandizing selection of photographs and reflection. Also attempts to be poetic. This will be the last of our best-of posts, so here's to you and everyone on staff, and happy 2015! We are approaching TEN YEARS OF EXISTENCE in June and will need to celebrate accordingly… so who wants to play our anniversary show?
Surprisingly enough, 2014 was my busiest photography year yet. With 35+ shows and a variety of other work, it's been a trip navigating the freelance world while continuing to cover shows for RCA. Special thanks to Anthony for keeping this ship sailing more smoothly than ever.
I recently passed my official decade mark in the photography world, but it wasn't until 2014 that I started actually enjoying my own work (sometimes). Every single one of the images in this blog sparked that "aha!" moment while shooting. The days of being stoked simply about sharpness are over, and keeping an ever-changing list of goals and details to reference later helps inspire me to think outside the box and capture moments from a more unique perspective.
My gear is admittedly beat to shit, which incidentally helps me focus on what matters most: Lighting, composition, and capturing interesting moments. 2015 will be the year of camera upgrades, but in the meantime I've learned how to better harness the powers of available light and really immerse myself in my surroundings. It's both an amazing departure from reality and incredibly liberating to feel uninhibited by my gear situation and just work with what the universe dishes out.
Without further psychobabble, here are my favorite photos from my favorite shows of 2014!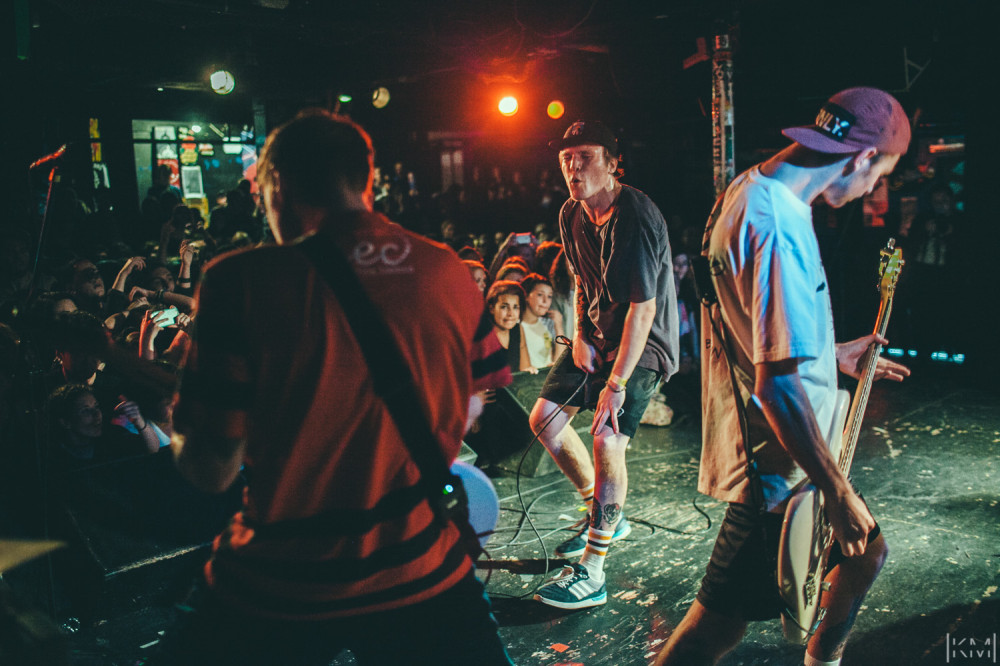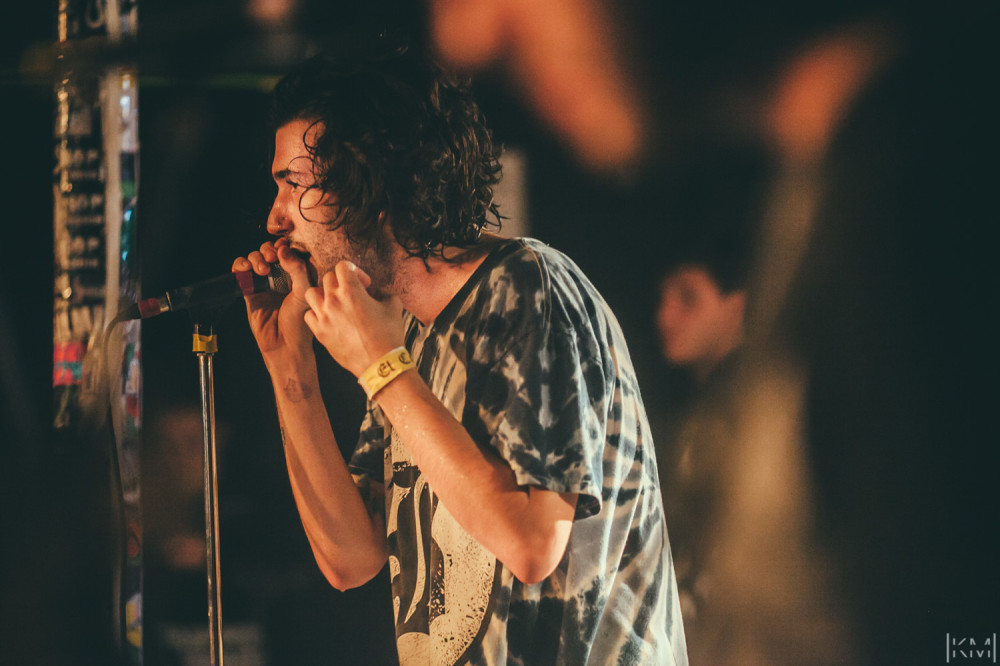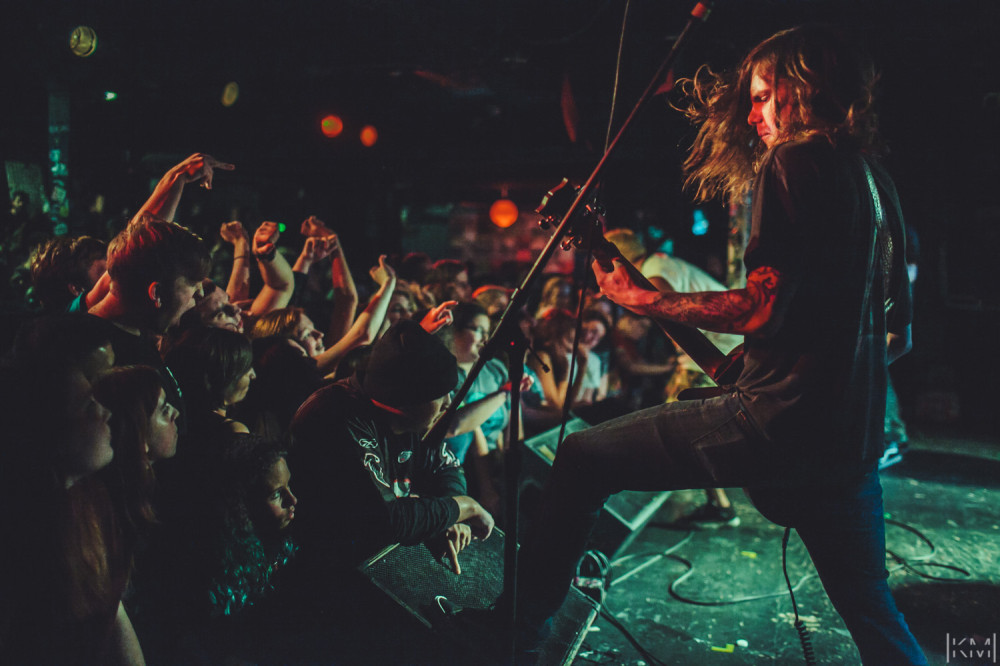 Neck Deep with Real Friends and Cruel Hand at El Corazon
Pop punk is the most fun to shoot.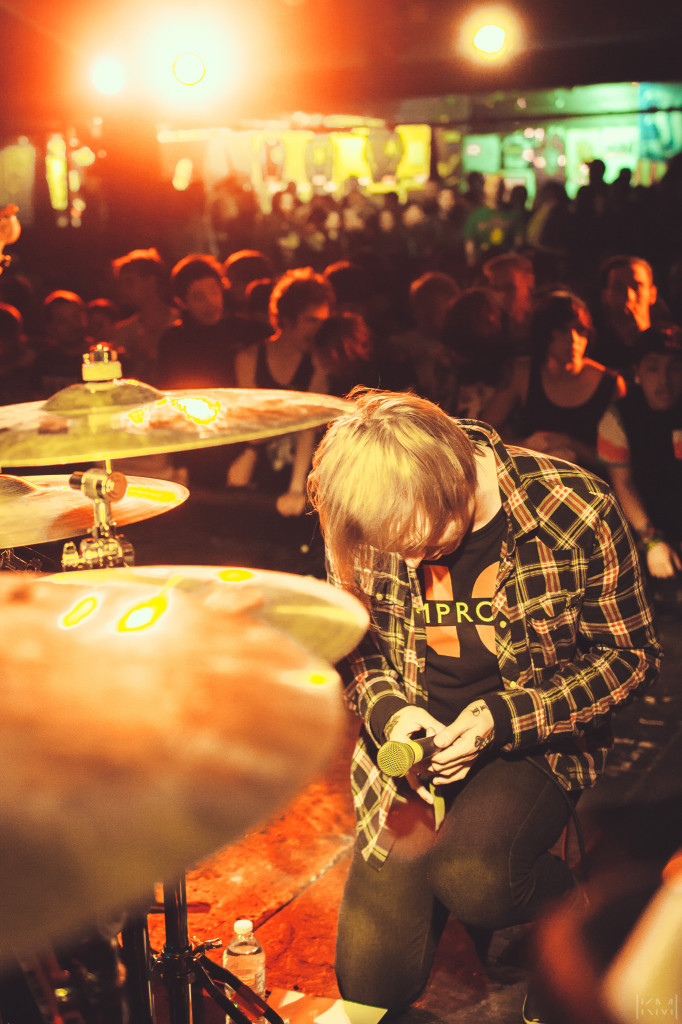 Architects at El Corazon
This was an exciting evening. Not only did I have the opportunity to get a bit closer than usual onstage, but the amazing Jesus Martinez referred Architects to me for a pre-show press shot. This was my first planned magazine shoot and definitely not my last. The dudes in Architects are awesome humans and put out an incredible record last year–make sure to check it out!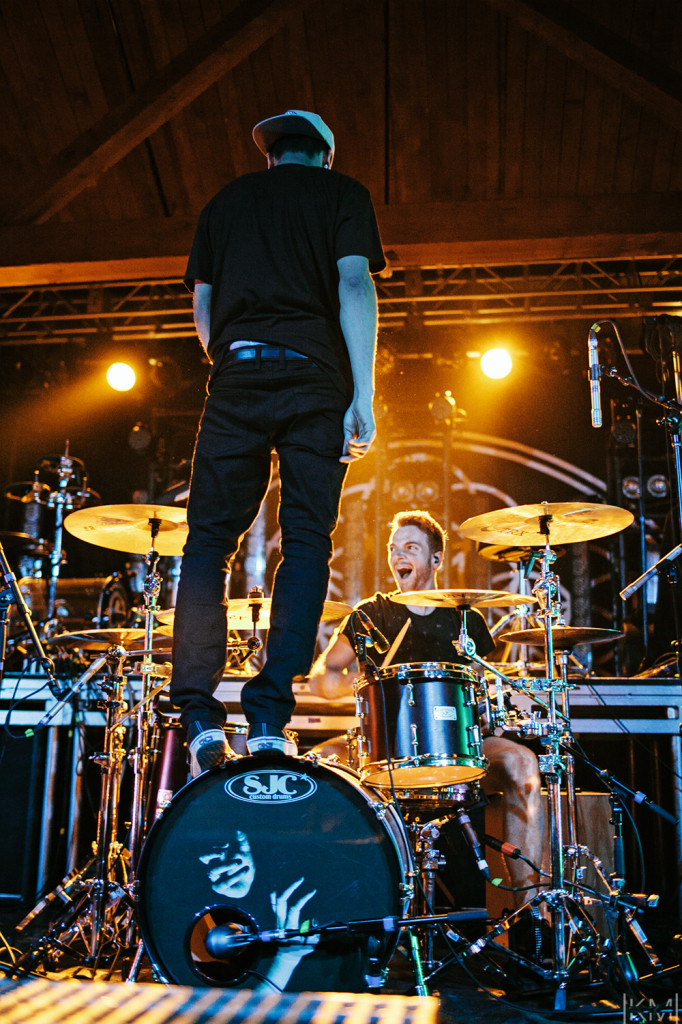 The American Dream Tour featuring Bring Me The Horizon and ISSUES
This was a crazy day/night. It was my sister's 16th birthday and her favorite band (Of Mice & Men) happened to be playing Seattle, and I did everything I could to get her into the show–only to be faced with a "yeah RIGHT" from mom. That's fair; I probably wouldn't let my daughter swim in a cess pool either. Oh the sweat. After shooting BMTH, Karen and I tried to escape to the bathroom only to discover a steam room comprised entirely of human stench and barely-conscious bodies. We quickly diverted to Hooverville across the street, where the OM&M dudes had already taken shelter away from underage fans. Fancy that! Being old[er than 21] is cool sometimes! My boss was their photographer and we'd all met before, so we pulled up a chair. Fast forward through the night a bit, and I mentioned the sister situation to Austin. He immediately asked the bartender for a Sharpie and drew Carle a birthday napkin (which is now framed and hanging in her bedroom). Self proclaimed best sister award = achieved.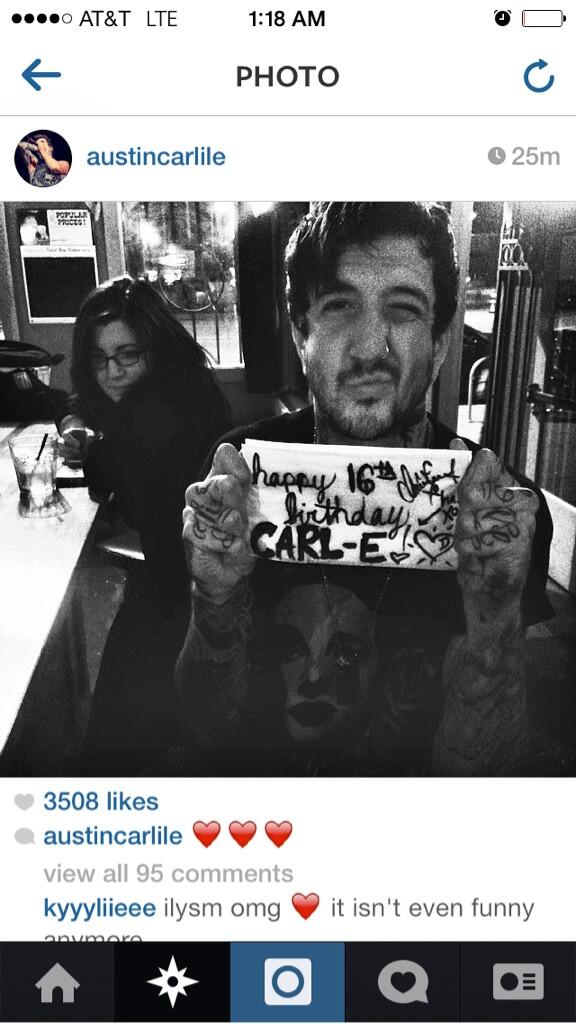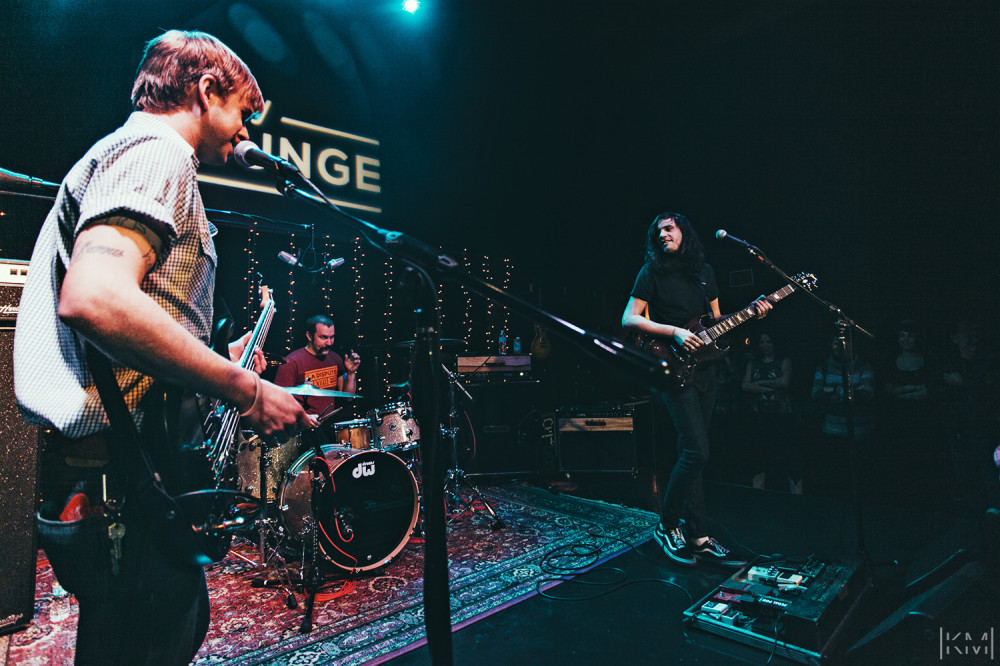 The Fall Of Troy at Lively Lounge
The Fall Of Troy at the Sunset Tavern
Oh Fall Of Troy… Where to begin. These guys were my gateway local band and the only group of dudes I've ever watched with pure awe and amazement because this world was so new to me in 2003. Granted, I was 15-16 years old when my only friend who drove would transport us all over the state of Washington to watch them play, but those were the pre-RCA glory days. Shout out to Schoolyard Heroes and Kane Hodder for opening what feels like 90% of those shows, and welcome back TFOT!
Sasquatch Music Festival at the Gorge
Sasquatch, oh Sasquatch. We meet again. My previous job had its own tour start the exact weekend of Sasquatch every year, rendering my ability to attend this legendary festival useless until 2014, AKA the year I still wasn't planning on attending so why even pretend otherwise? Skype contacted me about a week before the fest with an opportunity to attend as a Moment Maker, and so the BF and I packed up our belongings and met up with Tom & the gang for an action-packed weekend of music and buffoonery. Highlights of the festival included City & Colour, Die Antwoord, Outkast, Sol, and Major Lazer. Also, I'd like to state that attending festivals with the number one goal to ingest mystery drugs is a lifestyle I cannot and will never understand.
State Champs at El Corazon
State Champs is one of those bands that gets kids unconventionally stoked. One time El Corazon accidentally turned on the lights for 3 seconds, and this is what happened.
PUP in the El Corazon Lounge
PUP is hands down the most underrated band on this list. Despite numerous sources declaring them the epitome of punk music revival, people still haven't completely caught on yet. Their loss! We caught both of PUP's El Corazon sets this year, but the Lounge show was by far the most magical experience of the year.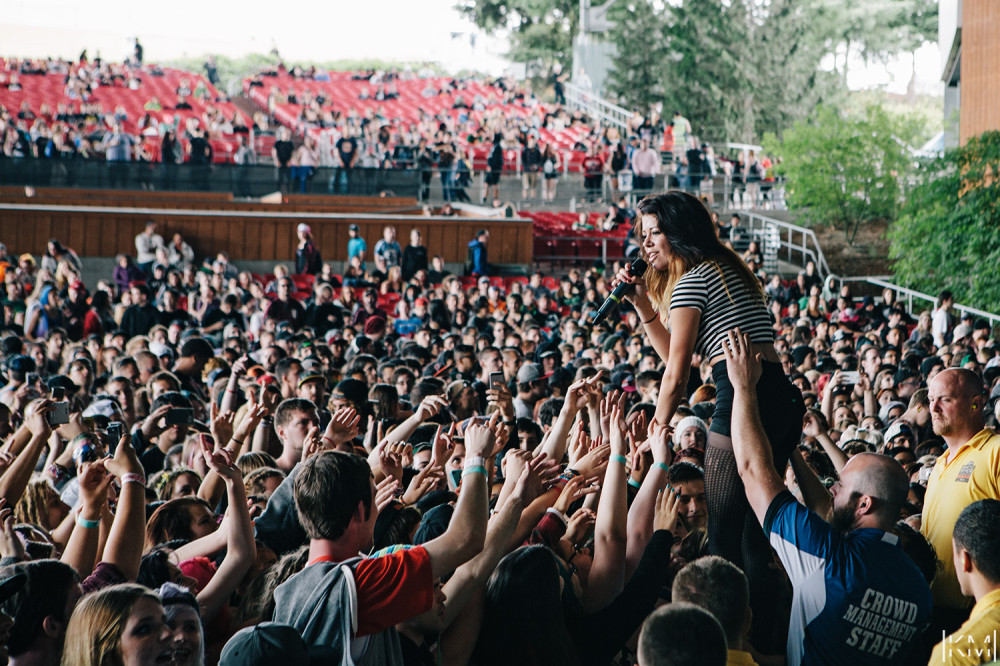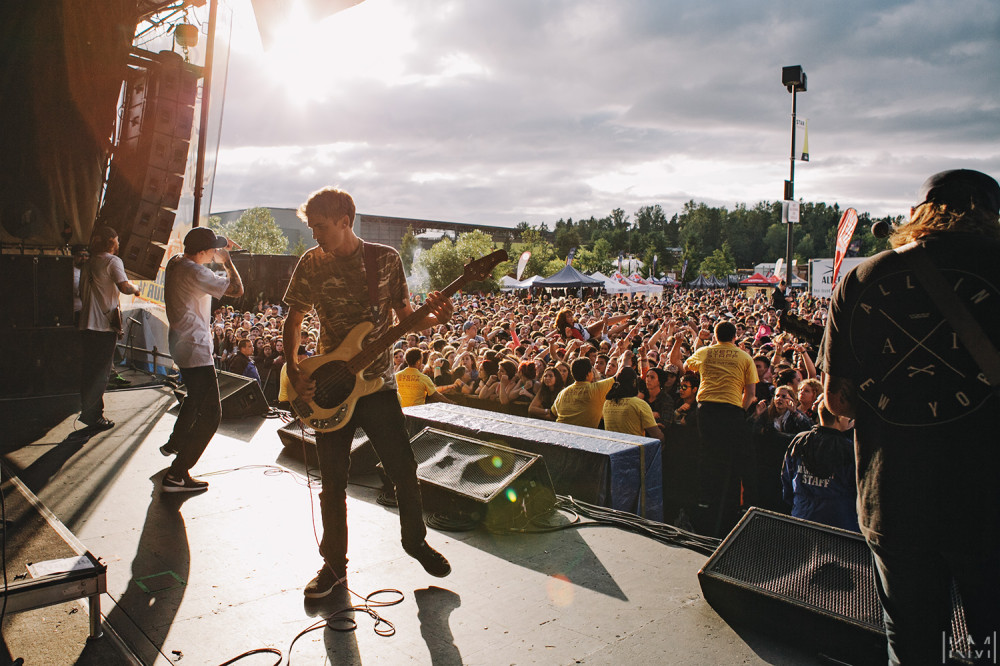 Warped Tour at White River Amphitheater
Warped Tour is Warped Tour. You already know.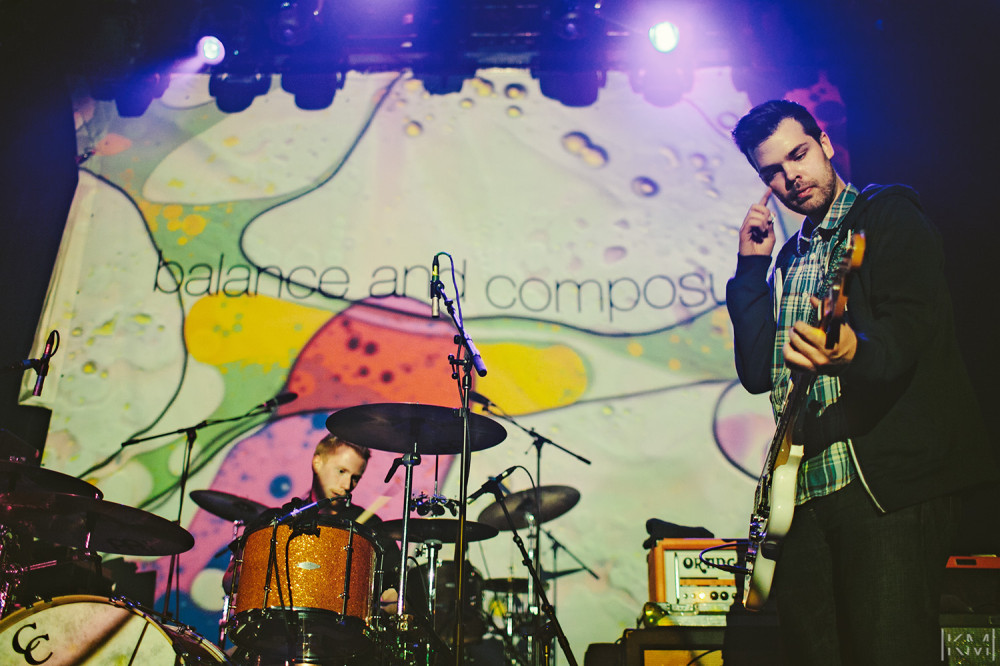 Balance and Composure with Manchester Orchestra at the Neptune
My two favorite bands toured together this year, so that was life changing. Next time can you guys include Minus The Bear though?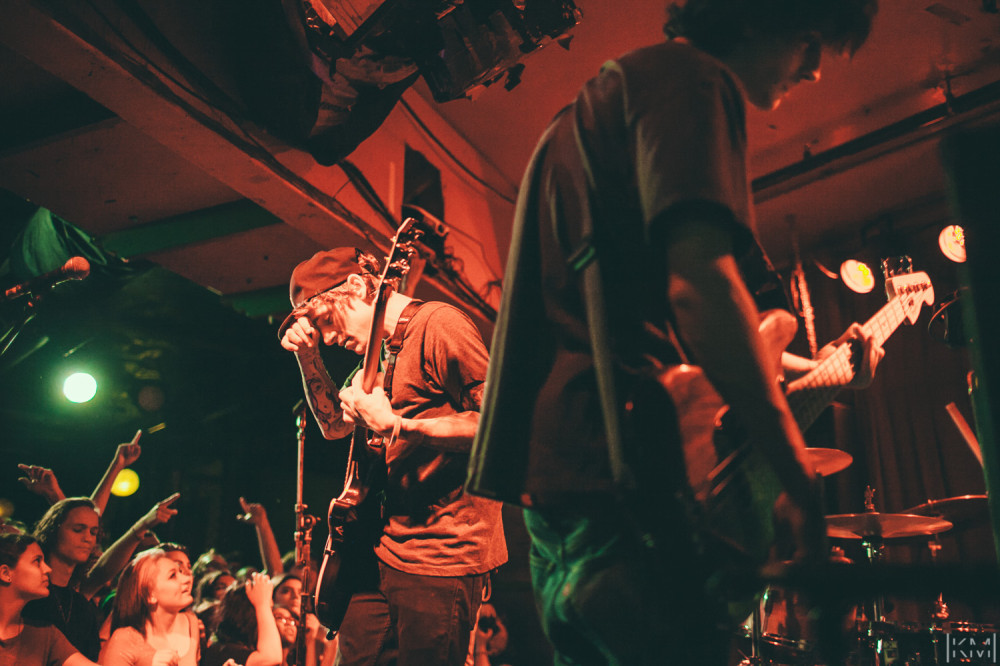 Man Overboard with Knuckle Puck at Chop Suey
Pop punk at Chop Suey is the most difficult to shoot. Solid lighting, but nowhere close to stand unless you're awkwardly huddled in a corner onstage while waiting patiently for someone in the band to turn around. However, I did pick up a Knuckle Puck shirt with Emma Stone on the front, which frequently confuses strangers.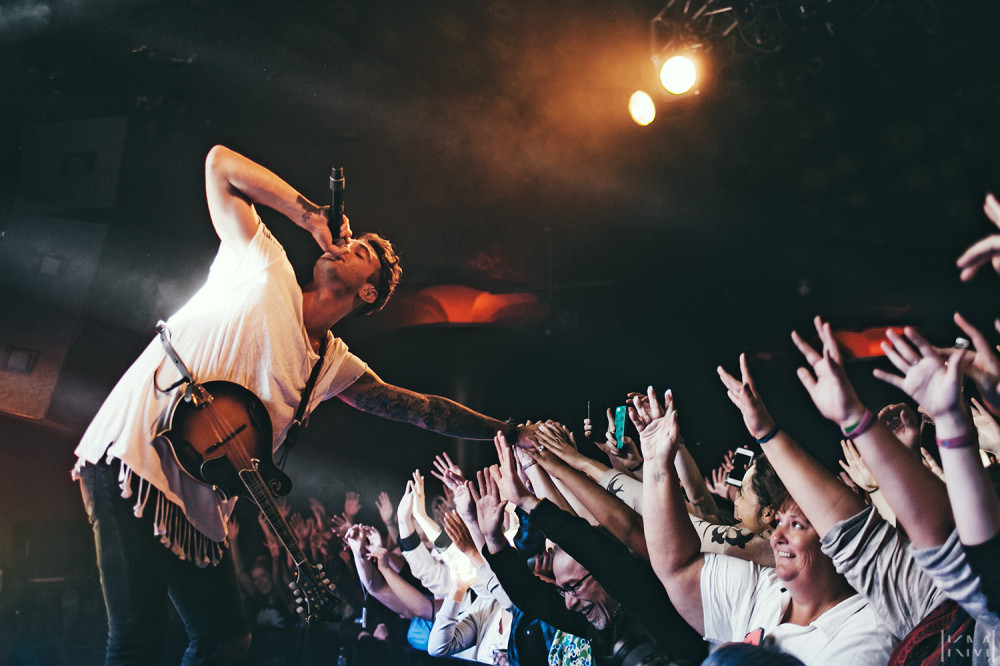 Honda Civic Tour featuring American Authors at Showbox Market or whatever they call it now
The Honda Civic Tour was one of two(?) shows I attended at the Showbox this year. How does that happen? I have no idea. Get it together, Showbox!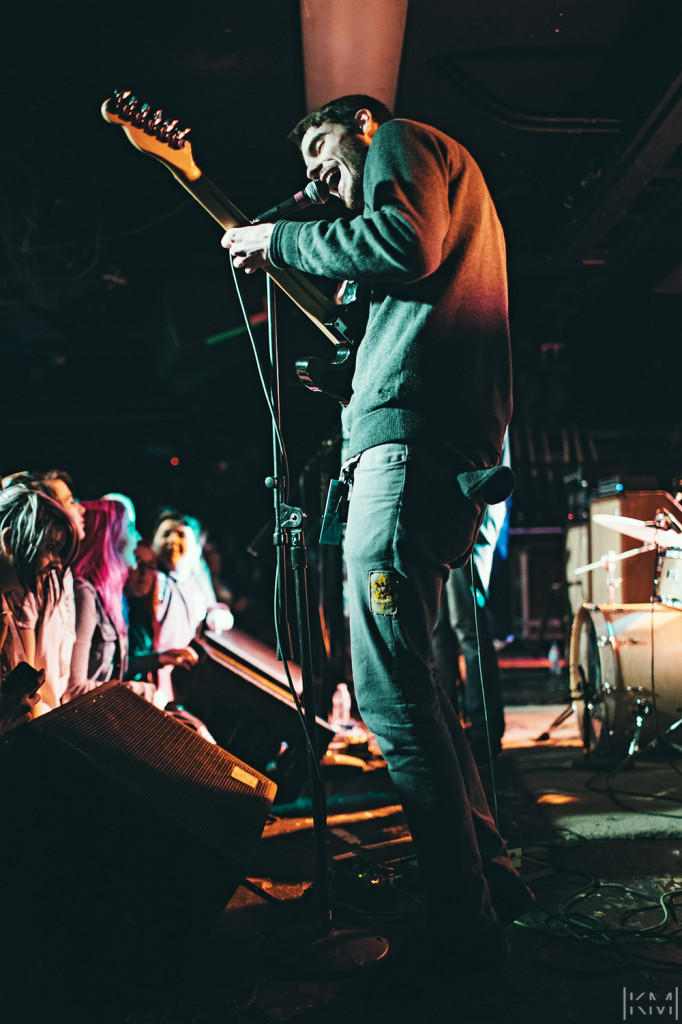 The Wonder Years with Real Friends, Citizen, and Modern Baseball at El Corazon
Ahh The Wonder Years, my love for you is shameless. Reviewing photos from 2014 and realizing that my favorite images were taken with a borrowed 6D was slightly frustrating, but nonetheless this show was the highlight of my year. The energy emanating from the audience was enough to bring people to tears–and put their phones down–a rarity in a world seemingly devoid of real emotion.
For more photos from last year, check out my Flickr, Tumblr, or website. Thanks for reading!