Capsize And Hotel Books At El Corazon 4/20
Last Monday, Kyle and I hit up El Corazon for the first time in a while to cover some fantastic bands. While Defeater and Counterparts were the major names on the tour bill, California breakouts Capsize and Hotel Books were the big reasons I wanted to go.
After meeting up with JP of KGRG's The Post and a handful of other friends from around the Pacific Northwest, this big night kicked off with several great bands before Hotel Books hit the stage.
With new record Run Wild, Young Beauty out hardly a few days ago, I was doubly excited to hear this talented spoken word band on the very hot InVogue Records roster. Frontman and lyrical mastermind Cam Smith powered through a deeply moving set of songs from the new record as well as last year's double EP I'm Almost Happy Here, But I Never Feel At Home. Stirring up a storm of songs hitting adolescence, faith, love, and heartache, Smith is on the fast track to join the likes of Jordan Dreyer, Jesse Lacey, and Aaron Weiss in lyrical mastery.
Knocking out "Constant Collapse" and "Constant Conclusions" in quick succession, the band's nimble-fingered ambience blended post-hardcore, shoegaze, and hardcore moments to perfectly backdrop Smith's range of whispering, singing, speaking, and screaming. Rounding out the set with the beautiful new title track, Smith and company wrapped up a towering set list with the heartbreaking "Car Crash". This is not a band to miss.
Nashville's Better Off played next, a talented Equal Vision quartet pushing 2013 record (I Think) I'm Leaving and 2014's two-track Meth Head. With a cool, lean rock tone, Better Off had the venue rolling with a sound that wouldn't be a far reach for Jimmy Eat World or Brand New fans. We'll definitely keep an eye on this great band; this brief set was more than enough to grab our attention.
California hardcore EVR outfit Capsize exploded on to the stage shortly after, a band that has grown dramatically since the first time we covered them back with Being As An Ocean. Led by vicious vocalist Daniel Wand and filled out by Andrew Tamayo, Ryan Knowles, Nicolas Lopez, and Matt King, this band has bloomed into a force to be reckoned with. Pulling songs like "Linger", "This Song Made Me Think Of You", and "Pale" off of last year's devastating record The Angst In My Veins, Capsize pushed the crowd into a frenzy while erupting with energy and passion onstage. It's pretty easy to say we'll be covering these bands again.
Unfortunately, Kyle and I both had to leave the party early, but here are a few shots from the night to commemorate. Until next time.
Hotel Books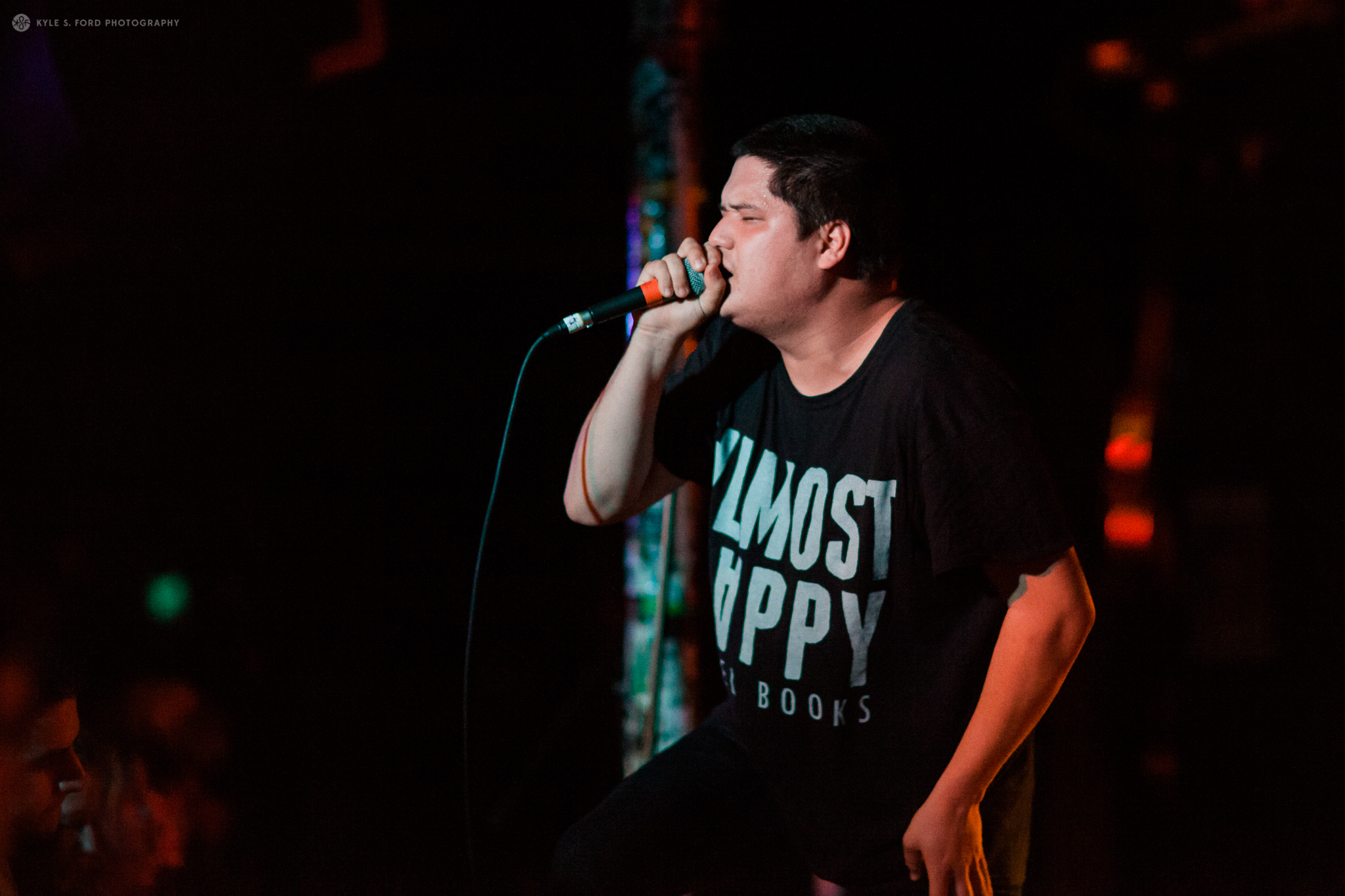 Better Off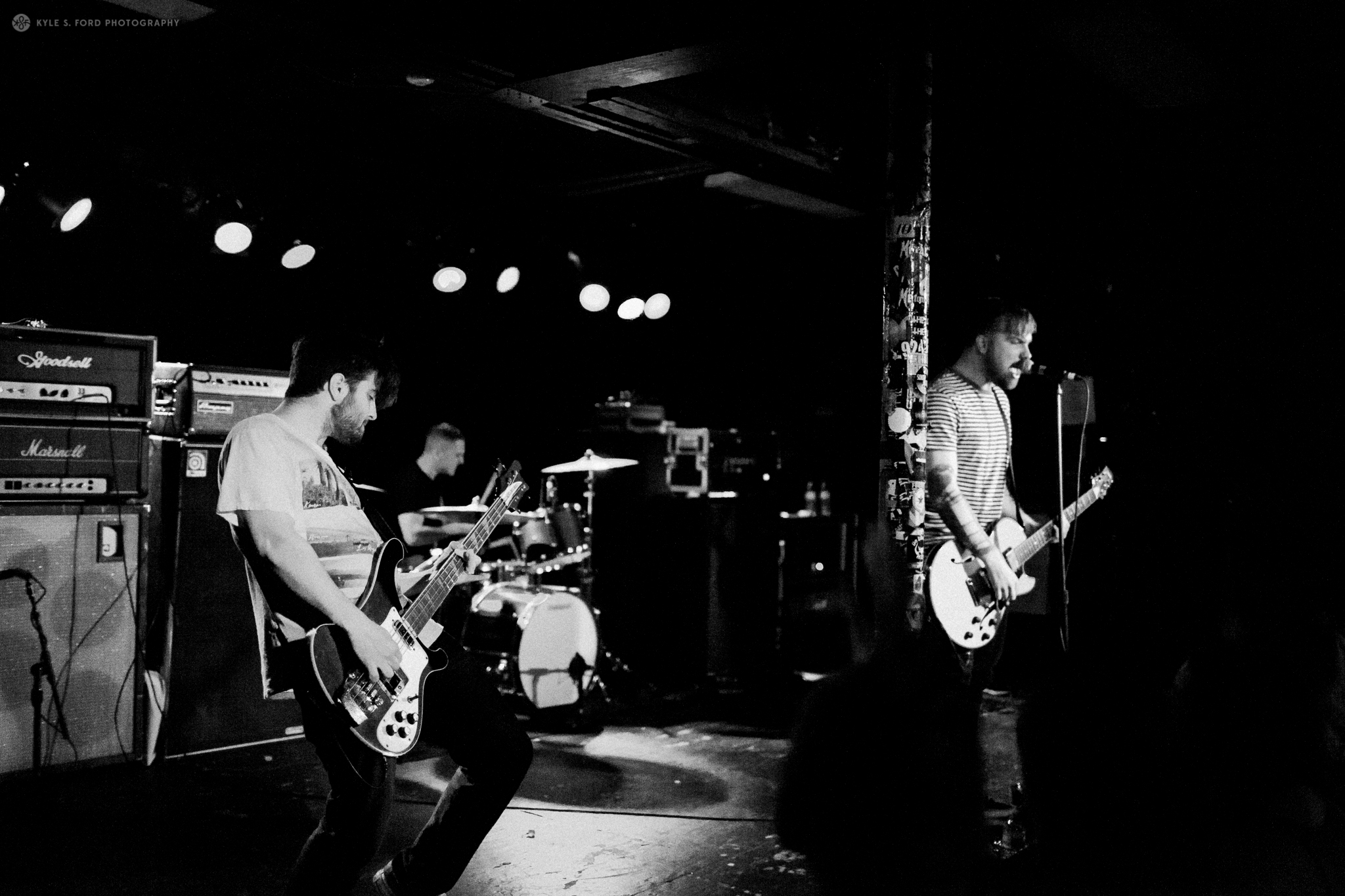 Capsize