Capitol Hill Block Party 2014
Located right in the heart of the music venue/trendy bar/coffee shop/vintage store-infested Seattle neighborhood, Capitol Hill Block Party is the place to be for any music-loving hipster. It is an awesome festival to discover locals bands and catch a few of your favorite bigger name acts. So for those that want to relive the awesome weekend, or for any of you that wish you were there, I got your back! There is no possible way for me to talk about every single band at CHBP, so here is a rundown on the highlights of the three day festival:
– – – – – – – – – – – – – – – – – – – – – – – – – – – – – – – – – – – – – – – – – –
Day 1:
Neighbors
My buddy Evan Easthope shreds in a myriad of bands (i.e. Heavy Petting, Land of Pines), so I knew Neighbors was going to a be a treat if he was on the roster. Neighbors rocked the Barboza stage on Day 1 of CHBP with a retro sports theme, and it was great time. Their happy/indie/pop-punk vibes are perfect for getting your day started on the right foot.

Iska Dhaaf
This RCA "Local Spotlight" alum never fails to put on a high quality show. The dynamic duo graced the Vera Stage, the 2nd largest at the festival, with their upbeat jams and effortlessly performed double duty with Nathan on vocals/guitar/keys and Benjamin on drums/keys/vocals. Fans of Interpol, The Black Keys, and Snow Patrol should definitely check out Iska Dhaaf.

Duke Evers
The thing I love most about music festivals is when I walk up to a stage not knowing the band at all, and I leave being a huge fan. This is exactly what happened with Duke Evers. Yet another powerhouse duo from Seattle represented Cap Hill with their huge rock n' roll sound that is distinguished by Josh Starkel's nostalgic tone (reminiscent of 80's alt-rock bands) and a drum style provided by Kyle Veazey that will get anyone headbanging.

HOLYCHILD
HOLYCHILD's set was such a fun time. The band's funky-dance-pop style could get anyone in a feel-good mood. Front woman, Liz Nistico, has got a great energy, and even greater style (look at that floral print ensemble!).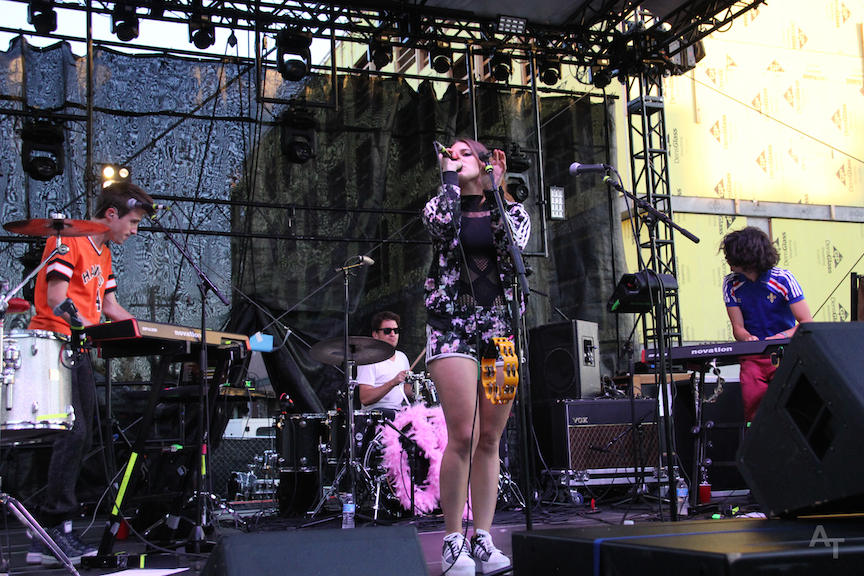 Tom Eddy
Having been a fan of The Dip and Beat Connection, I did not put two and two together that Tom Eddy was in both of these bands until I was taking photos of his set and realized he looked familiar. As a solo artist, Tom Eddy showcases a lighthearted, soulful and beach-y style that falls somewhere on the continuum of Vampire Weekend, Paolo Nutini, and Jack Johnson. Not only is this guy a talented singer/songwriter/guitarist, I'm pretty sure he had every girl in the crowd swooning (I mean, look at that shot) – stage presence for days.

Matt & Kim
ANOTHER awesome duo? You know it. I saw Matt & Kim last year at Bumbershoot, and they never disappoint! They are the definition of high-energy and there is never a dull or awkward moment in their set. They will have you dancing non-stop during their songs, as well as the turnt-up (for lack of a better term) hip hop/gangsta rap interludes that they have going in between tunes.
Spoon
I have loved Spoon since high school and I was so stoked to finally see them live for the first time. It was truly a trip down memory lane when they played some of their older stuff, especially "I Turn My Camera On" (from my favorite Spoon record Gimme Fiction).

– – – – – – – – – – – – – – – – – – – – – – – – – – – – – – – – – – – – – – – – – –
Day 2:
The Chain Gang of 1974
I was able to catch their last two songs, and they sounded great! If you're into Bastille, Imagine Dragons, and Sir Sly, The Chain Gang of 1974 is right up your alley.

Poolside
Like their name suggests, the guys of Poolside create songs that are perfect for a day at the pool and/or beach (or any day where you feel the need to be there). As soon as they started playing, it felt as if I was handed a pineapple margarita with one of those cute little umbrellas and was whisked away to somewhere tropical. (Check out a feature on them over at Suburban Remix here)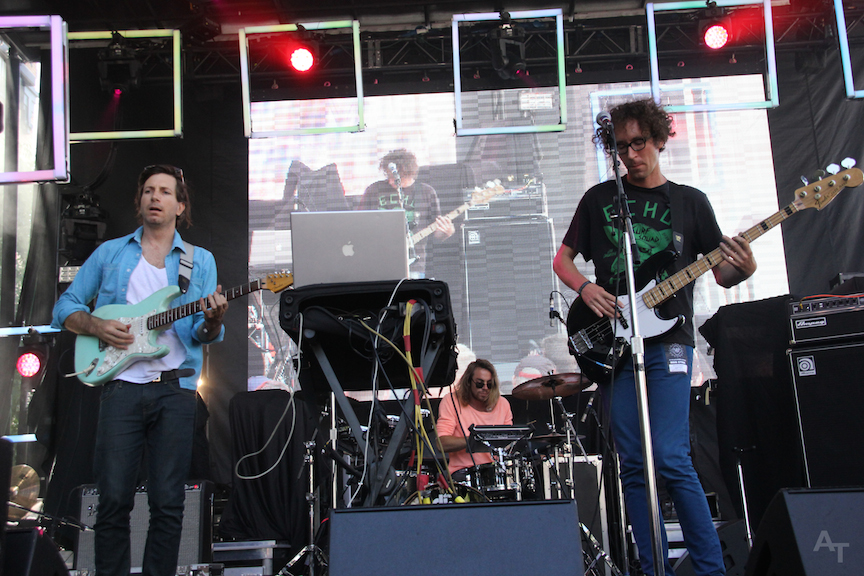 The Dip
The Dip is a nine piece soul/funk band (which also features a three piece horn section, The Honeynut Horns) that is comprised of quite a few UW School of Music students/alums. The guys are all fluid on their instruments, and although they have been together for just a couple years, they perform like pros! (Check out a feature on them over at Suburban Remix here)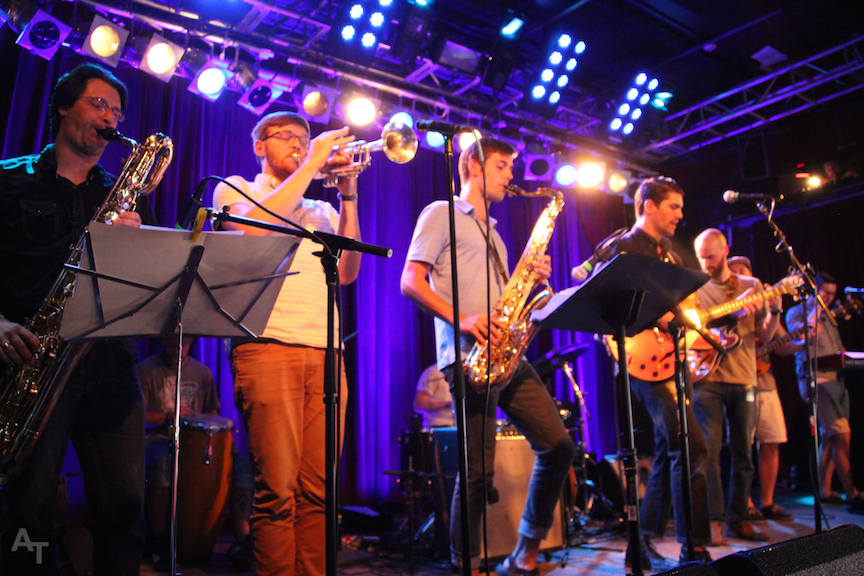 EMA
EMA was another one of the bands that I stumbled upon. I just strolled over to the main stage since I had no plans to see any specific band during that time slot, and it was a great decision. EMA has got such a cool demeanor about them and it translates very well in their alt/indie-rock sound.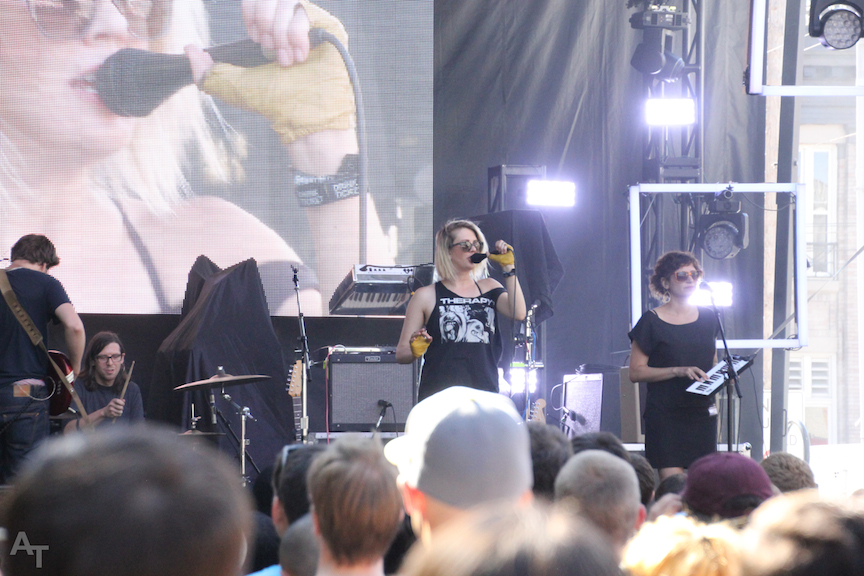 Katie Kate
Imagine a indie-rocker version of Kesha. Katie Kate is a fierce singer/rapper/songwriter that incorporates her impressive rap flow into her indie-pop-rock tracks in a way that is genuine and not forced. She has a great personality on stage and seems like she would be a super cool chick to hang with!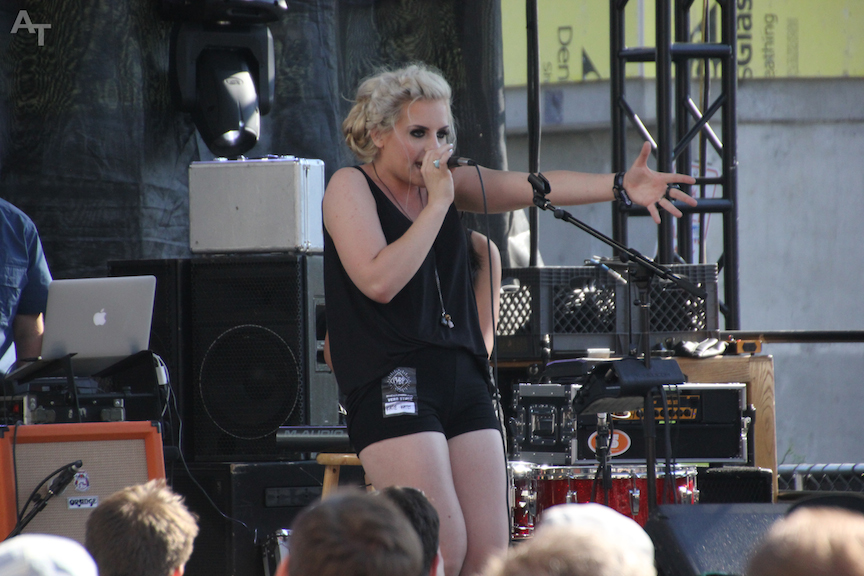 – – – – – – – – – – – – – – – – – – – – – – – – – – – – – – – – – – – – – – – – – –
Day 3:
Tangerine
I love it when bands sound amazing live! Not that Tangerine does not sound good in their studio recordings, because they do, but there is something about their live performance that can't be captured in a studio. The energy was great, the music was clean, and they had the crowd engaged. See them at Bumbershoot this year! (Check out our CHBP preview interview with Tangerine here)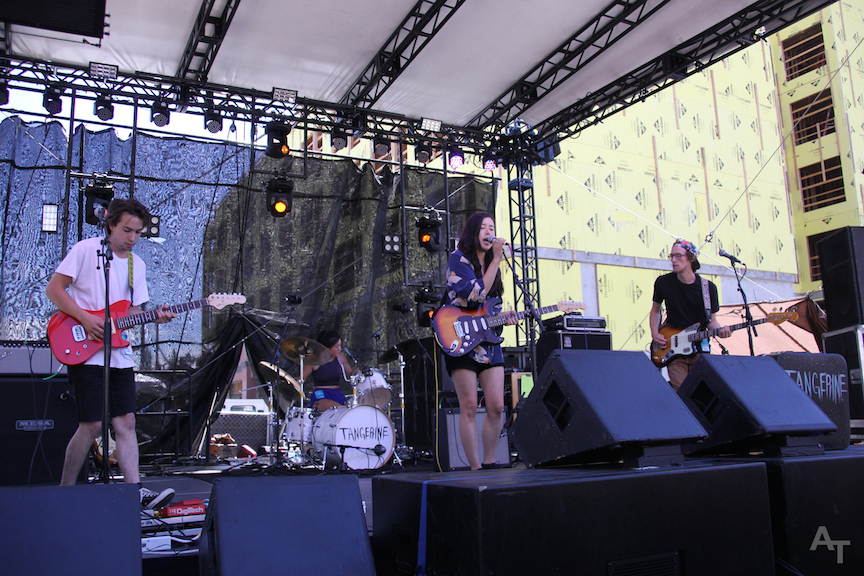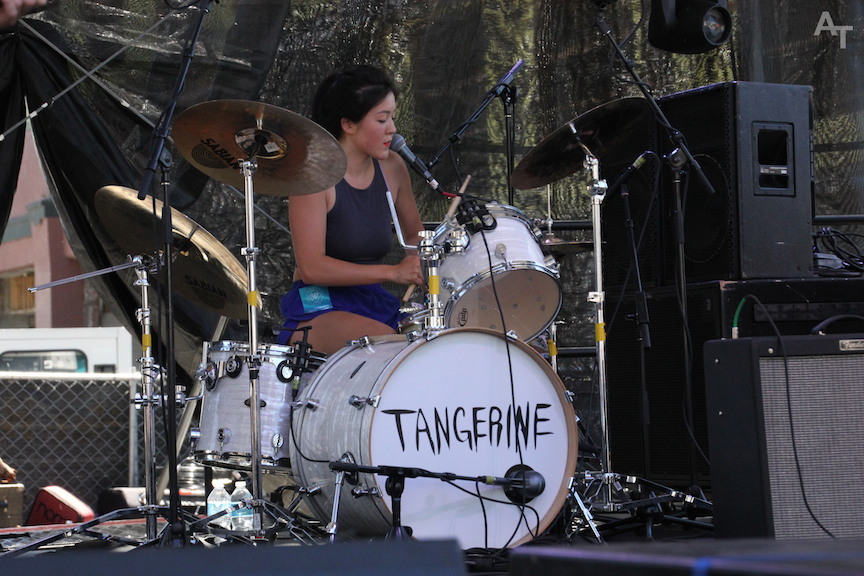 Dude York
Dude York is a rockin' trio that knows a good time. These Seattleites not only have a a great upbeat energy, they are also so funny on stage! Their style of rock n' roll is nostalgic and straight forward with a vocal, guitar, bass, and drum. Fans of The Lashes, The Smiths, and The Strypes would for sure enjoy Dude York!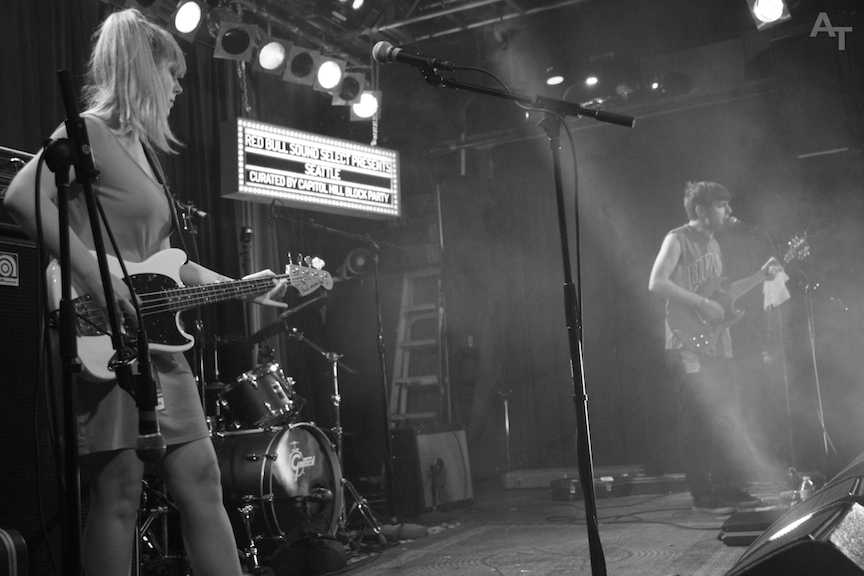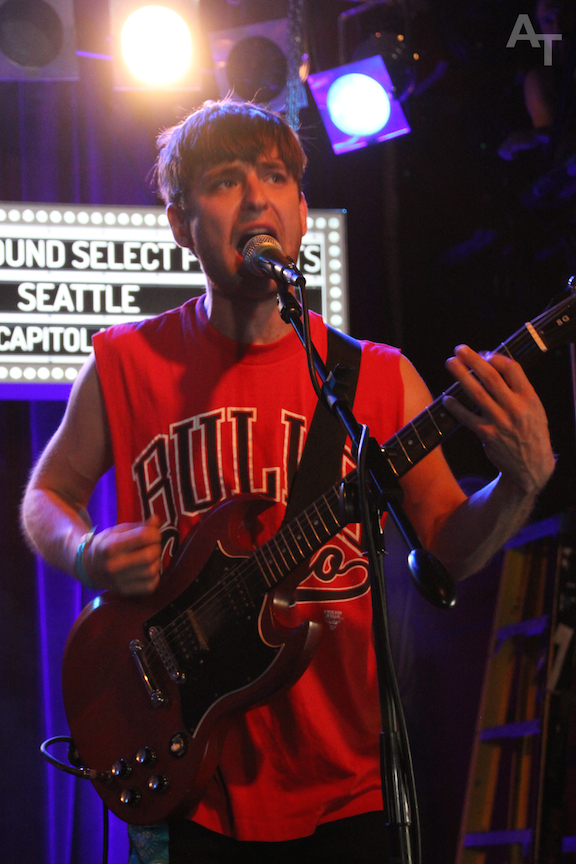 Angel Olsen
Angel Olsen effortlessly blends a indie/alt sound with a country flare (likely due to her beautiful storytelling songwriting style and instrumentation choices). The timbre of her voice is endearing and automatically reels you in. Fans of Lissie, Lana Del Rey, and Best Coast need to add Angel Olsen to their playlists.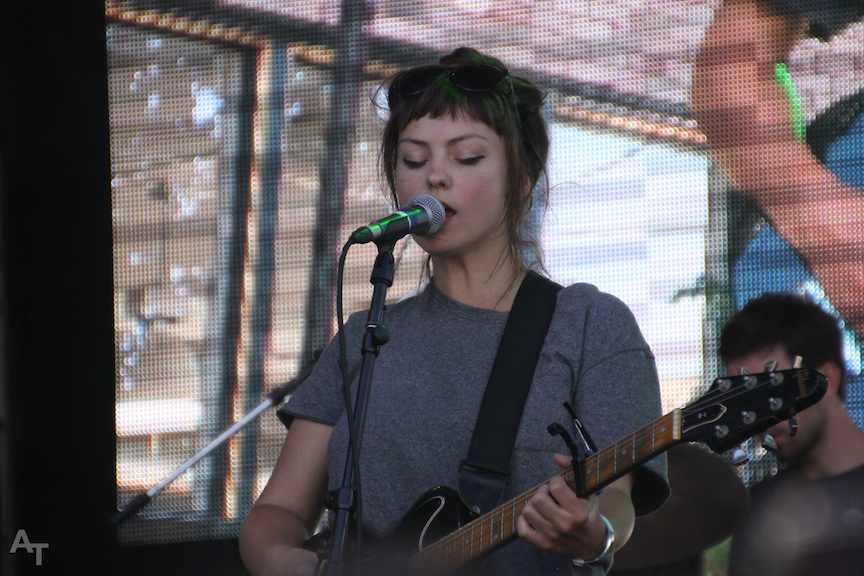 Raz Simone
Raz put on one of the most exciting and memorable sets of the entire festival. As soon as his set started, he jumped into the crowd and made everyone create a huge circle for him to perform in. By the time Raz was a couple songs in, he had the audience sitting in criss-cross-applesauce and rapping along. It was basically the most hyped circle time I have ever participated in (plus, my short self was able to see everything for once!).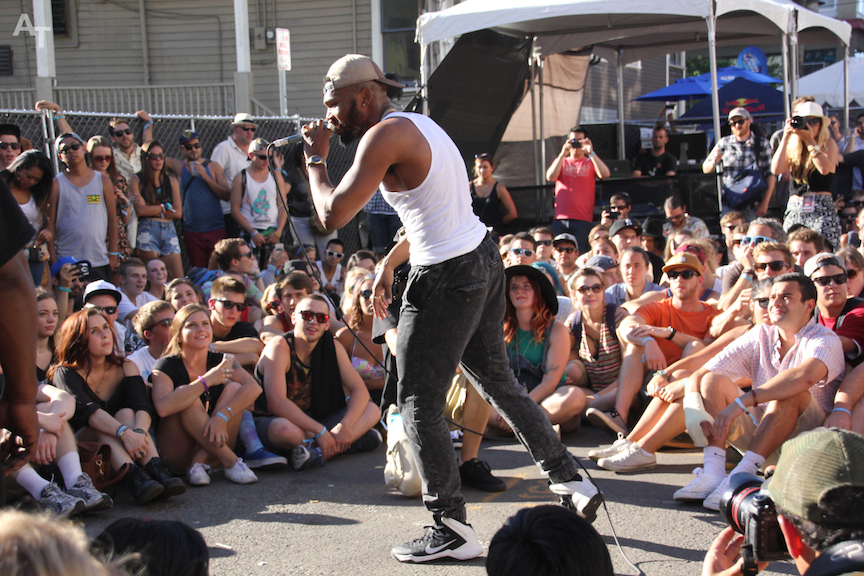 The War on Drugs
Such a quality alt-rock band. Solid musicians, solid tunes, solid hangs. Fans of Ra Ra Riot and Phoenix would love The War on Drugs.
– – – – – – – – – – – – – – – – – – – – – – – – – – – – – – – – – – – – – – – – – –
CHBP 2014 has treated me well. See you guys on the block next year!