Bayside, Senses Fail, Man Overboard, and Seaway At Showbox 3/18
Last week, Kelly, Kyle, and I hit up Showbox at the Market for Bayside's 15th Birthday Tour. Now halfway through the North American route, Bayside's variety show tour package includes veteran band Senses Fail, New Jersey pop punks Man Overboard, and Ontario Pure Noise quintet Seaway.
Seaway kicked off the night pulling hits off 2013 full-length Hoser and last year's four song EP All In My Head. Led by singer Ryan Locke and singing guitarist Patrick Carleton, this quick-hitting pop punk band blitzed through a full set of the band's updated throwback sound. With guitarist Andrew Eichinger, bassist Adam Shoji, and drummer Ken Taylor filling out the lineup, Seaway's live show adds intensity and fun to already exciting recordings. The band closed out with newly minted music video "Alberta" and fan favorite "Shy Guys". Check the "Alberta" video below:
Long-running pop punk quintet Man Overboard hit the stage second with leading dudes Nik Bruzzese and Zac Eisenstein busting out an incredibly tight set of favorites. Guitarists Justin Collier and Wayne Wildrick offered supporting vocals while drummer Joe Talarico kept the ship running on beat. Ever the hard-working band, Man Overboard released EP Passing Ends late in 2014 before dropping a brand new split with tourmate Senses Fail last month. Most of the setlist for the current tour, however, consisted of fan selections like set opener "Real Talk", older anthems "Atlas" and "Love Your Friends, Die Laughing", and self-titled hit "Rare" to close the night. Man Overboard is performing better than ever, maintaining the band's signature style while consistently growing as musicians. Still a band to watch.
Senses Fail was up next, a band only a few years shy of their own 15th anniversary show. Starting off a searing 10-song set with "You're Cute When You Scream" and "Canine", vocalist Buddy Nielsen's fiery vocals electrified the whole venue. Filled out with singing guitarists Zack Roach and Matt Smith and bassist Gavin Caswell, Senses Fail's live performance is as intense as it is meaningful: nothing this band does, writes, or performs, is without reason. Raging wildly between the slightly different material of Senses Failed old and new, Nielsen and the gang were unstoppable forces. Closing out with brutal performances of Still Searching highlight "Can't Be Saved" and "Bite To Break Skin" off the decade-old Let It Enfold You, Senses Fail still shows no sign of slowing down. Keep an eye out for Pure Noise release Pull The Thorns From Your Heart, out later this year.
Headliner Bayside stitched up the night, entering the stage to deafening cheers. Leading out a towering 18 song set, this New York band of veterans are celebrating a nearly impossible 15 years of bandhood with class and dignity. Frontman Anthony (great name) Raneri is singing as confidently as ever, backed by lead guitarist Jack O'Shea, bassist Nick Ghanbarian, and drummer Chris Guglielmo.
Doling out hit after hit of the band's trademark punk rock, Bayside blasted through favorites from all 15 years of the band's illustrious history, starting with 2014 Cult pick "Pigsty". Lean, muscular, and punctuated by fiery guitar solos, Bayside's celebration of sound continued with songs like "Mona Lisa", "Sick, Sick, Sick", and "Blame It On The Bad Luck".
The band closed out with "They Looked Like Strong Hands" off the 2005 self-titled before returning for a three song encore: Raneri solo on "Don't Call Me Peanut", "Big Cheese", and "Devotion And Desire". Leading this massive rock tour at 15 years, it's been proven once again that Bayside is in top shape.
Seaway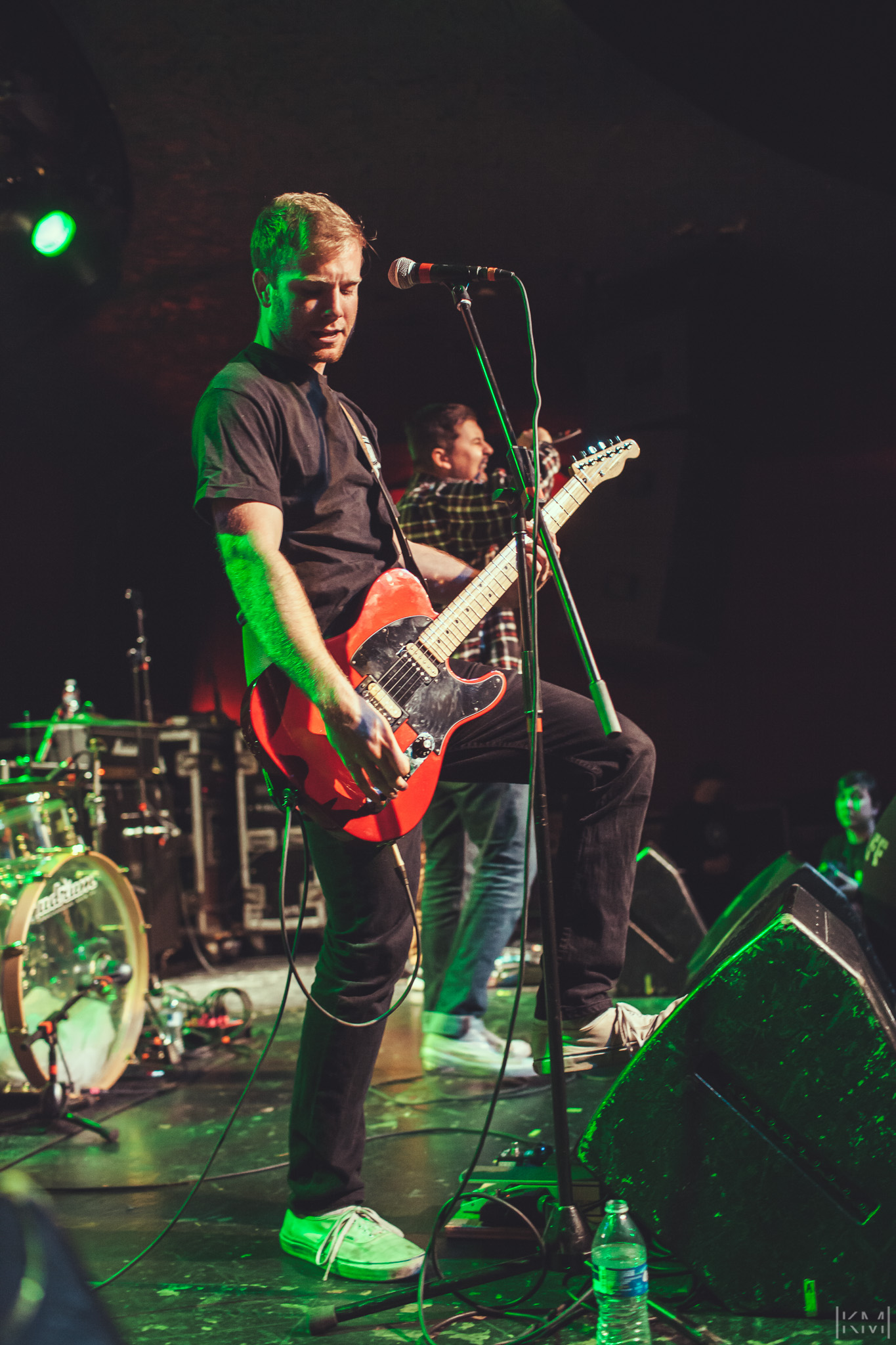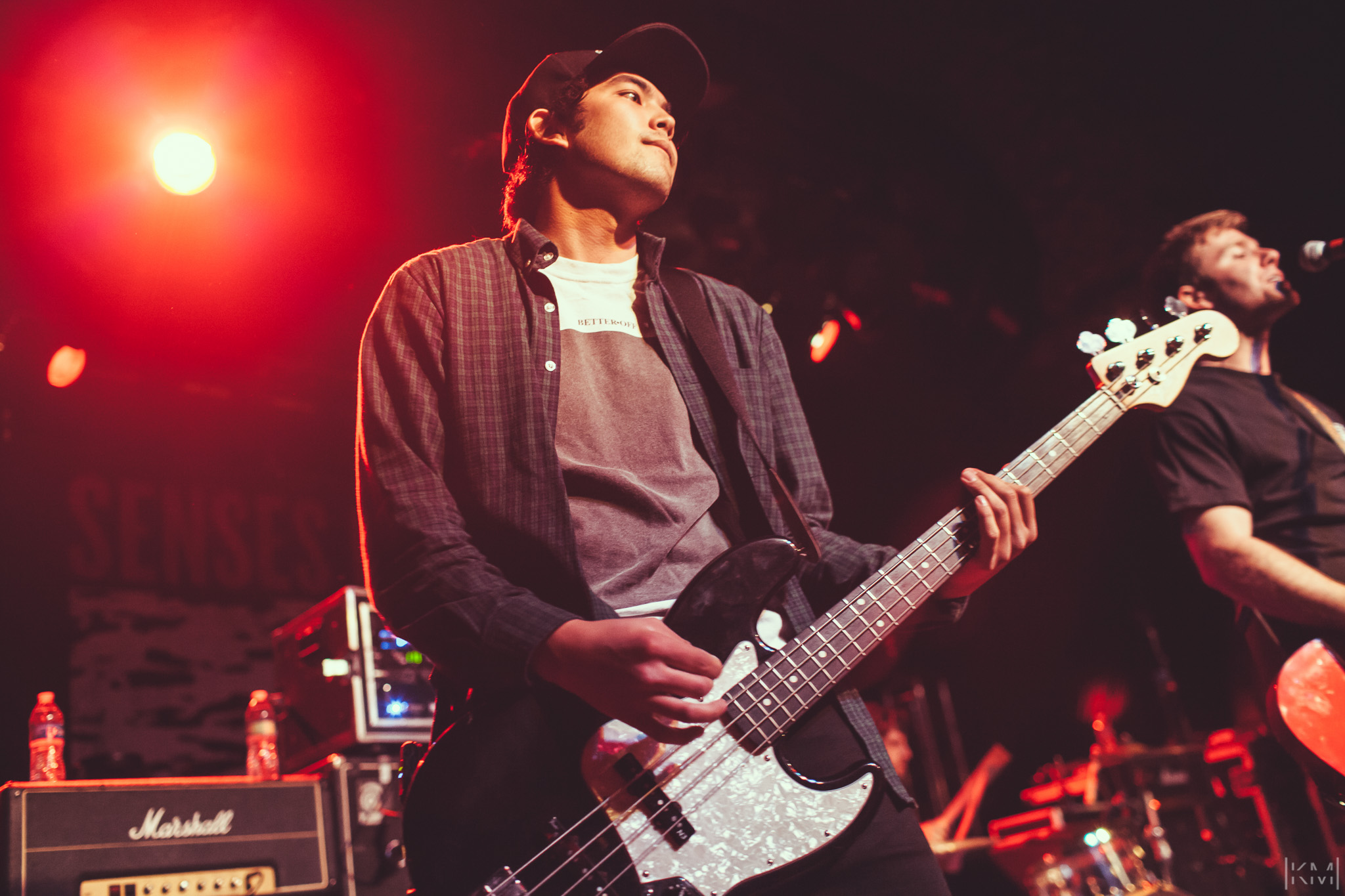 Man Overboard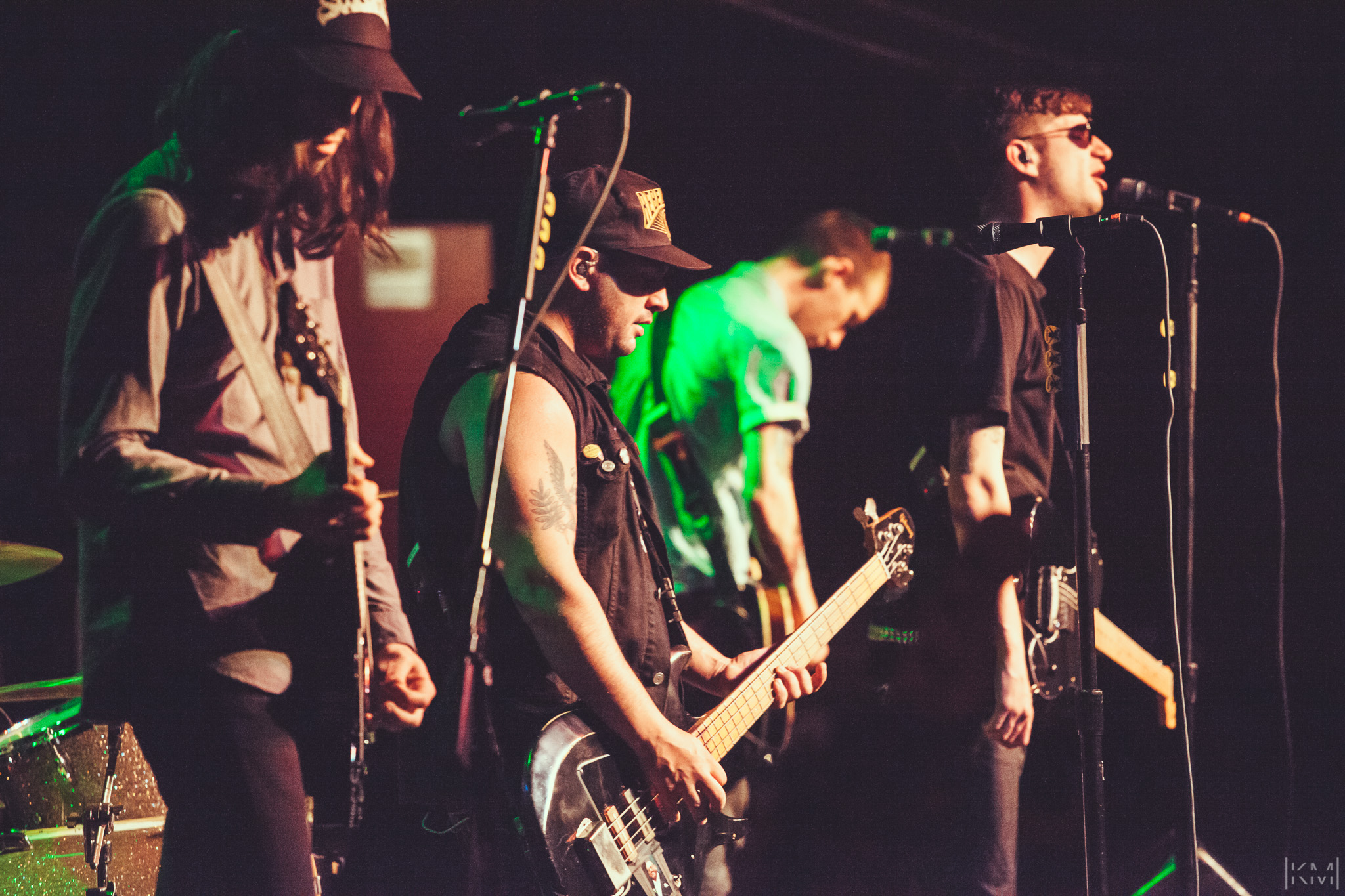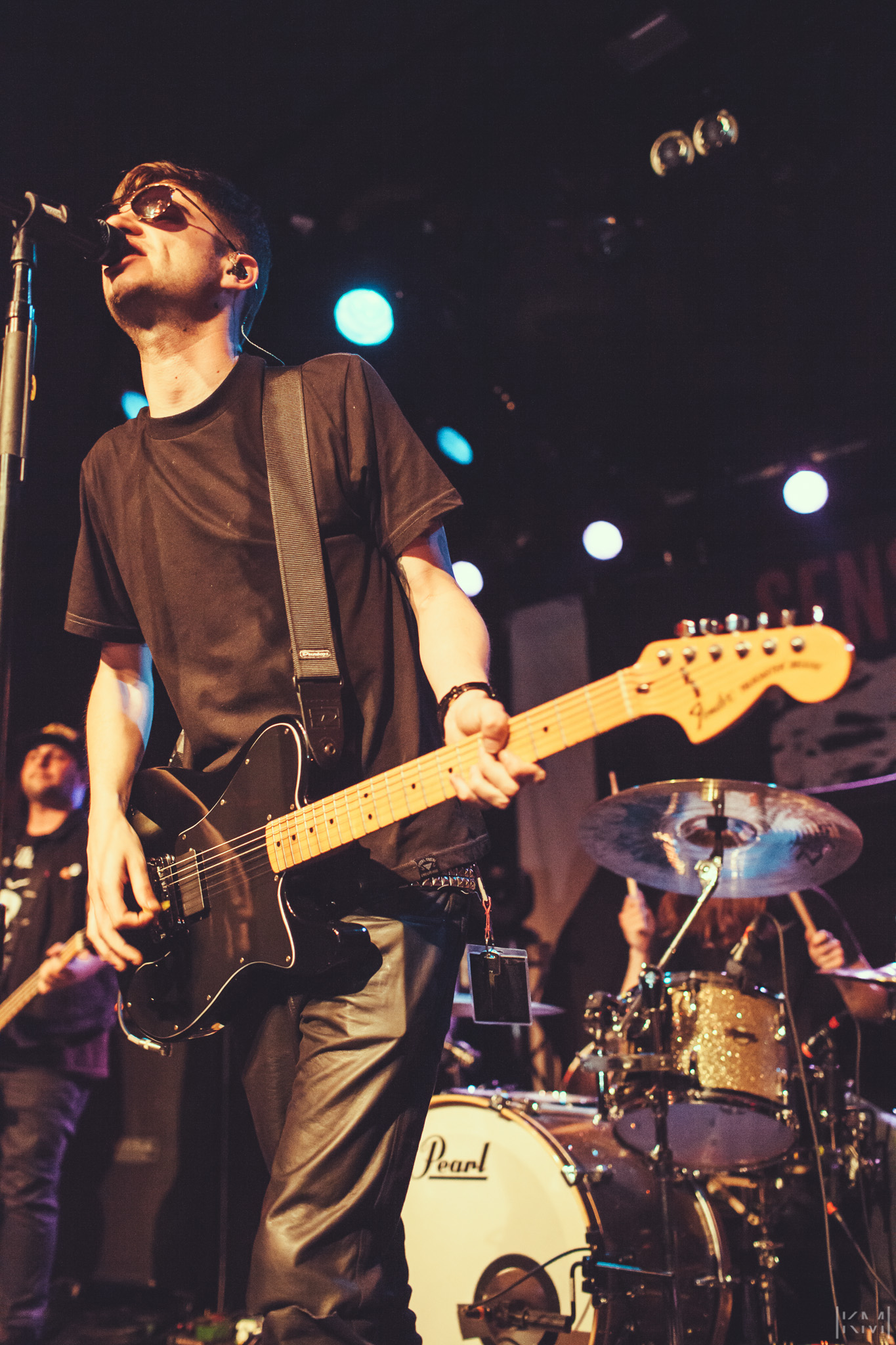 Senses Fail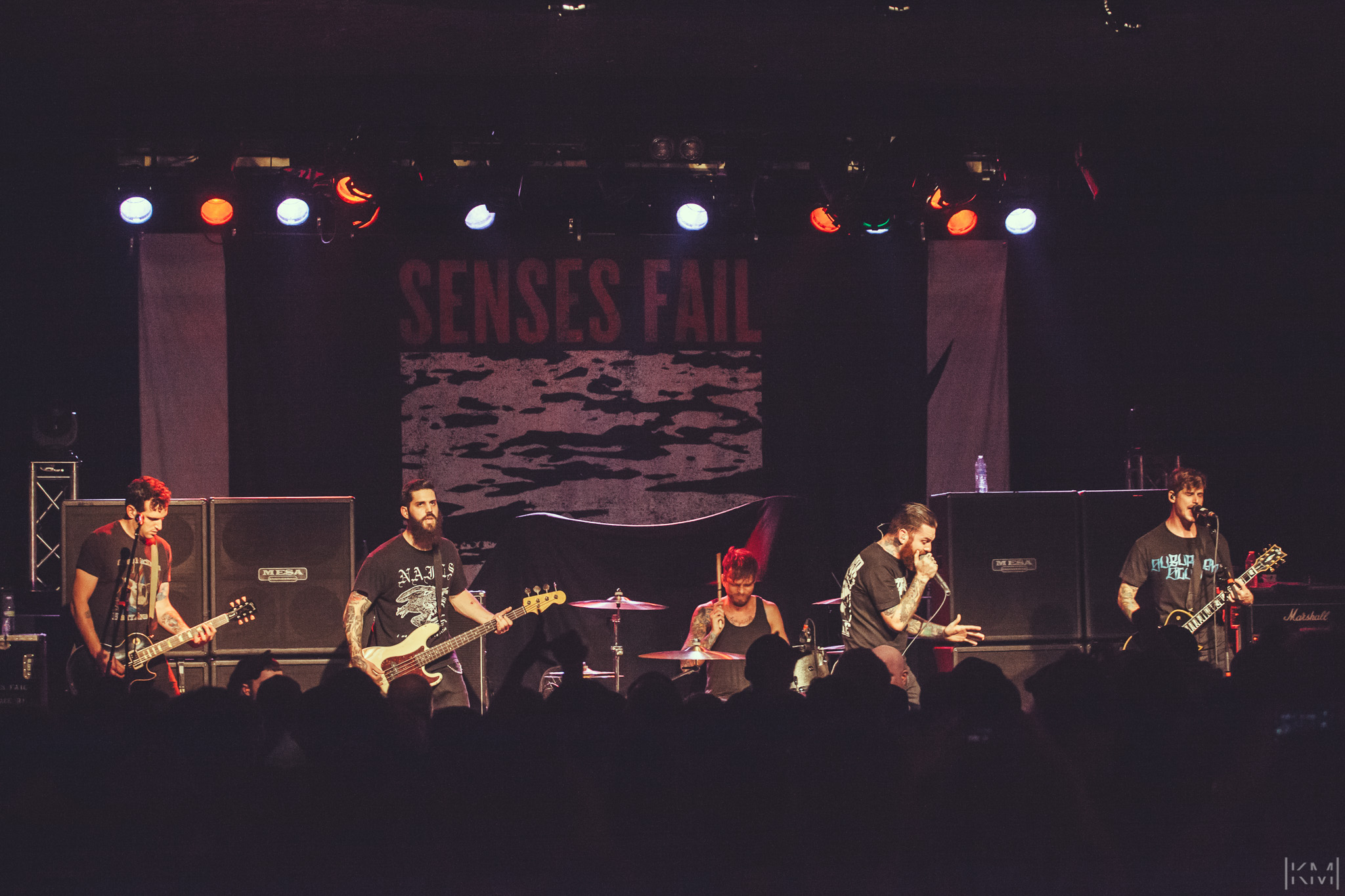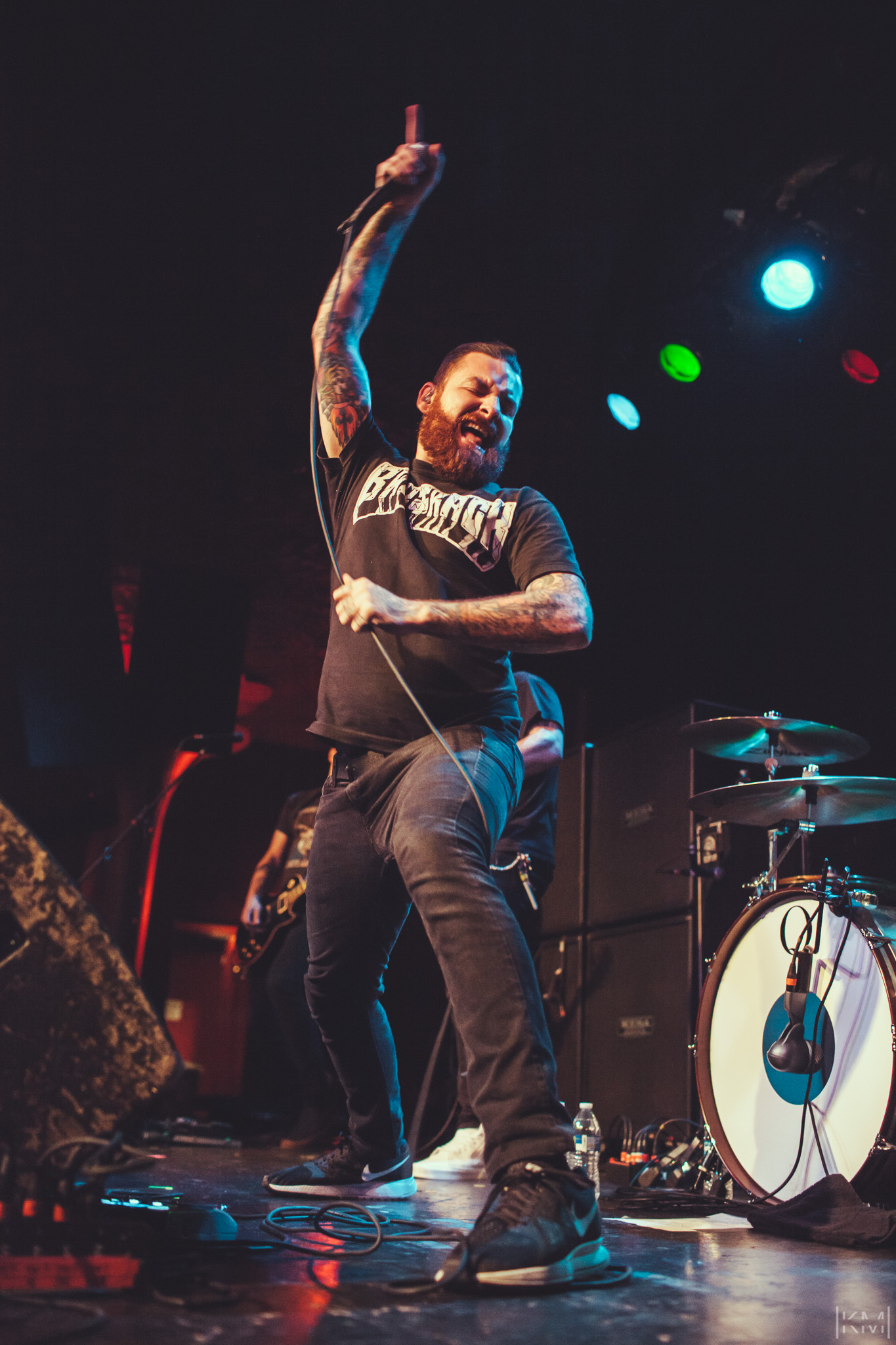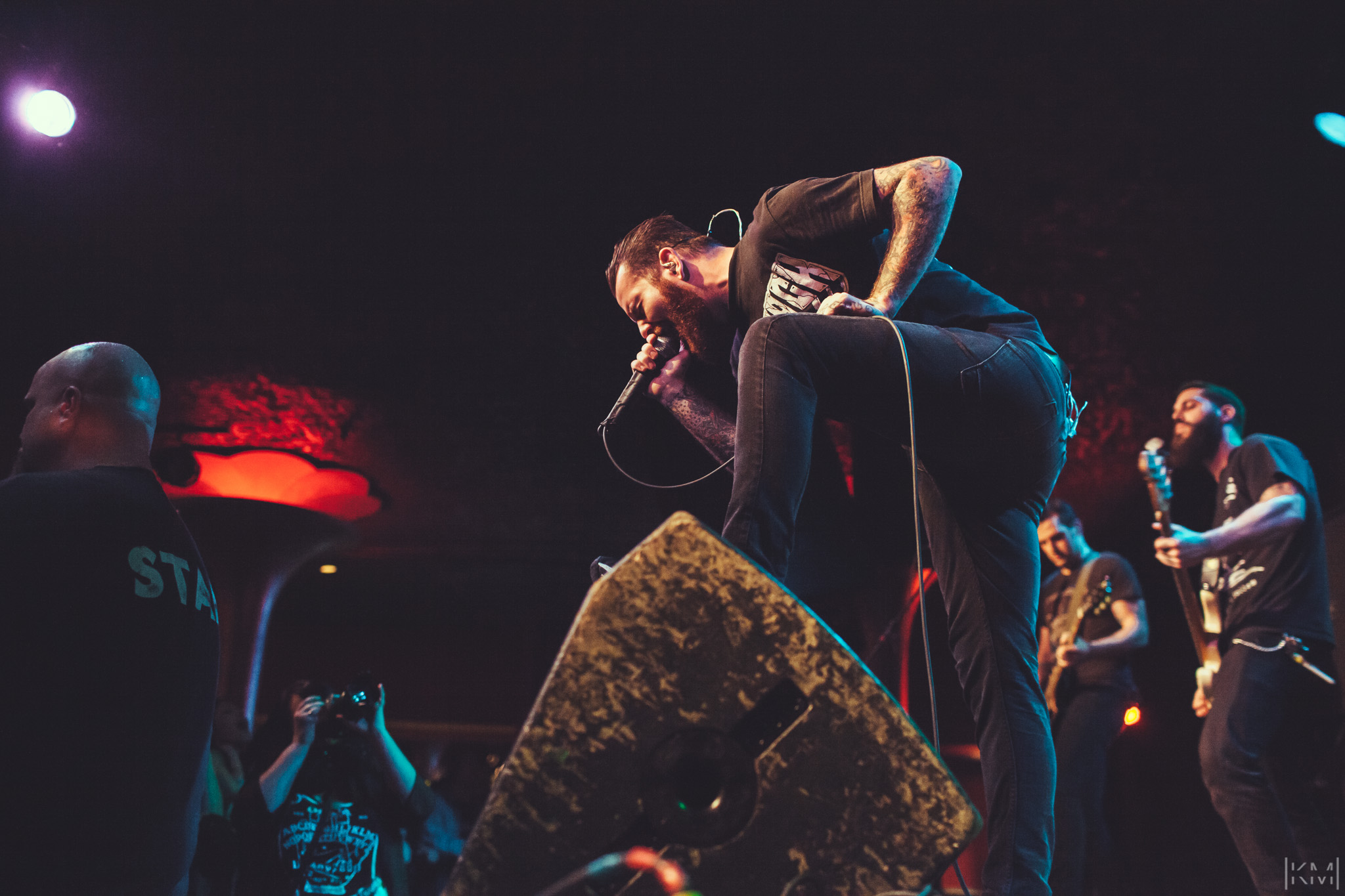 Bayside