Au Revoir Simone, Dresses, And The Lower 48 At Neumos 7/22
Last Tuesday, Brooklyn indie pop trio Au Revoir Simone headlined a fantastic night at Neumos Seattle. Currently traveling as the Nylon Music 2014 Tour, the trio was supported by Portland bands Dresses and The Lower 48.
With doors at 8 and the show actually starting at 9, it was a late night for most, and as usual, Neumos filled slowly with fans enjoying drinks and company beforehand. The Lower 48 kicked off the night promptly, led by guitarist Sarah Parson and bassist Ben Braden. Completed by drummer Nick (That's all there is on him. He's a mystery.), the band drummed through a seriously groovy set of songs ranging from strummy Summer jams to lo-fi, punk tinged pop. Parsons and Braden traded vocal leads and instruments while Nick expertly managed the drums, maracas, tambourines, and some deft trumpet work. Despite some technical difficulties that cut the set short, this Oregon band had an electric stage presence and a totally fun set. Definitely catch this trio next time they're in town.
Dresses came up next, the darling duo joined by a talented full band to fill out the intricate pop textures. Between Jared Ryan Maldonado's silky smooth croonings and Timothy Heller's delightful chirrups, Dresses soared through a lovable set of songs, including 'Friends Are Dead', 'Blew My Mind', and of course, single 'Sun Shy'. The band also debuted a few new tracks, including an old B-Side titled 'The Duet Song'. The quintet's live performance was spot-on with last year's Sun Shy, marvelously charming and refreshing in every way. Easily worth watching for a relaxing night out next time they're around!
Brooklyn breakout artist Au Revoir Simone wrapped up the night. My first exposure to this trio was in 2007 with The Bird Of Music, then free on NoiseTrade. I was hooked by opening track 'The Lucky One', now several LP and remix albums old. The trio is out supporting last year's Move In Spectrums, a dramatic(ally good) departure from the material I was familiar with years ago. Erika Forster, Annie Hart, and Heather D'Angelo gracefully led us through dense washes with their dreamy vocals, ethereal synth washes, and driving bass beats, a mesmerizing combination that saw the night to the end. All told, an excellent night!
---
The Lower 48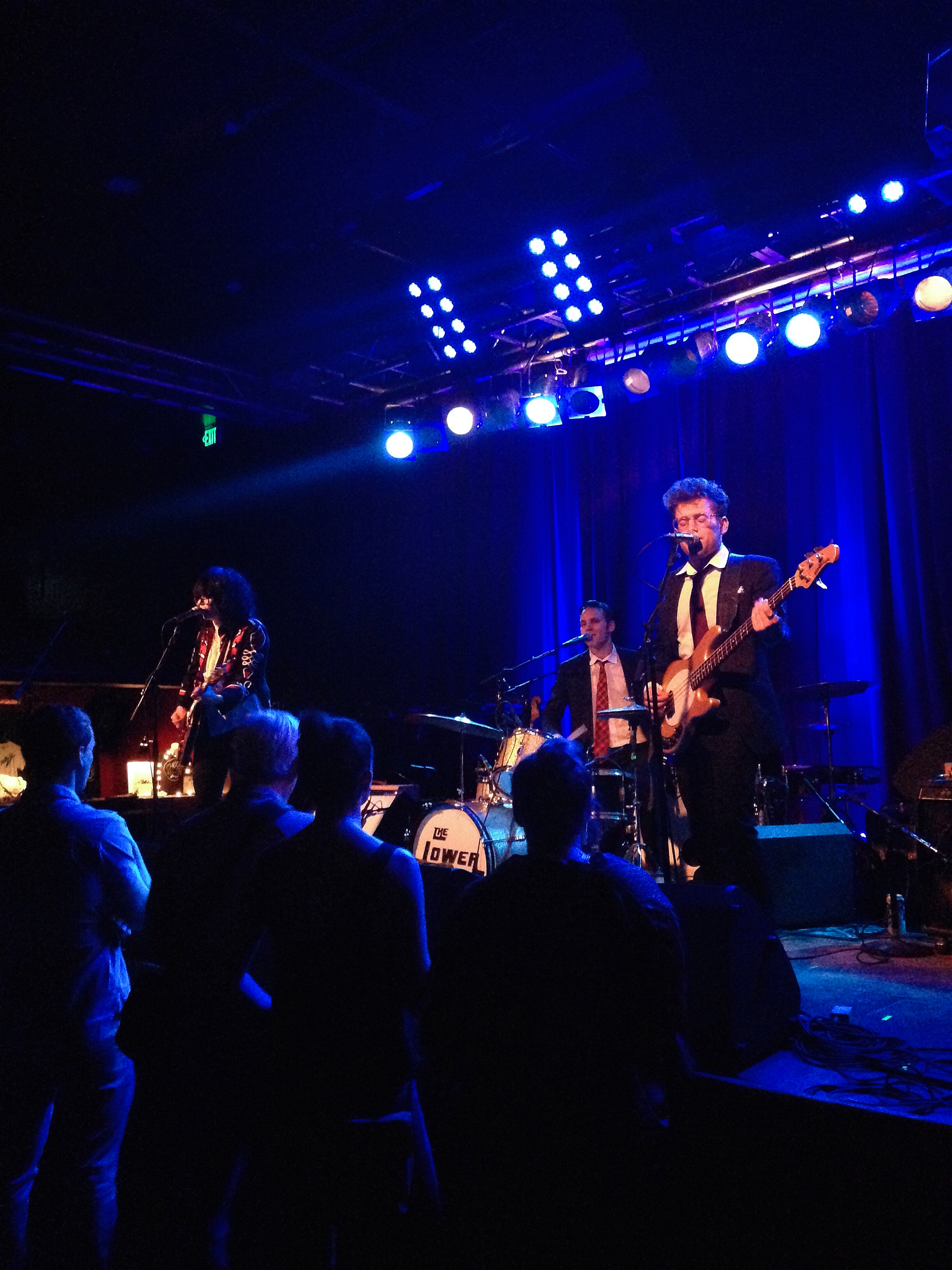 Dresses
Au Revoir Simone