Alkaline Trio and Bayside at Marathon Music Works
Alkaline Trio and Bayside rocked the roof off Marathon Music Works in Nashville on Sunday, May 12th. Fans, both old and new, trickled in when the doors opened at 7:00.
The first band, Off With Their Heads, began their opening set as the sun was just starting to slink behind the skyline, and those who were just arriving lined up to grab their double fists of PBRs. The band was an appropriate introduction to the chaos that was to come, featuring lots of chants and heavy hitting bass, and although it was still light out, the younger fans were unafraid to warm up their moshing skills. Overall, like the beginnings of any show, it felt just a touch less intimate than when it was darker later on. But of course, all that began to change once Bayside came on.
Bayside began, and the venue filled up up slowly. They played many hits, but the most noteworthy was 'Montauk'. With its catchy, speedy, melodic riffs, the crowd danced and sang in tempo. 'The lights went out, and darkness filled the house..'. At this point, the sun had gone completely down, and the fans were beginning to sweat, while some went to grab their third or fourth round of PBRs. An interesting twist occurred when they played the acoustic song, 'Megan'. This is not typical of their performance, but one die hard fan in specific, a girl who named her child Megan after this very song, was absolutely floored. Bayside is of course a more underground band, so at this point the venue wasn't quite as full, but as soon as Alkaline Trio came on, the fan base nearly doubled in size.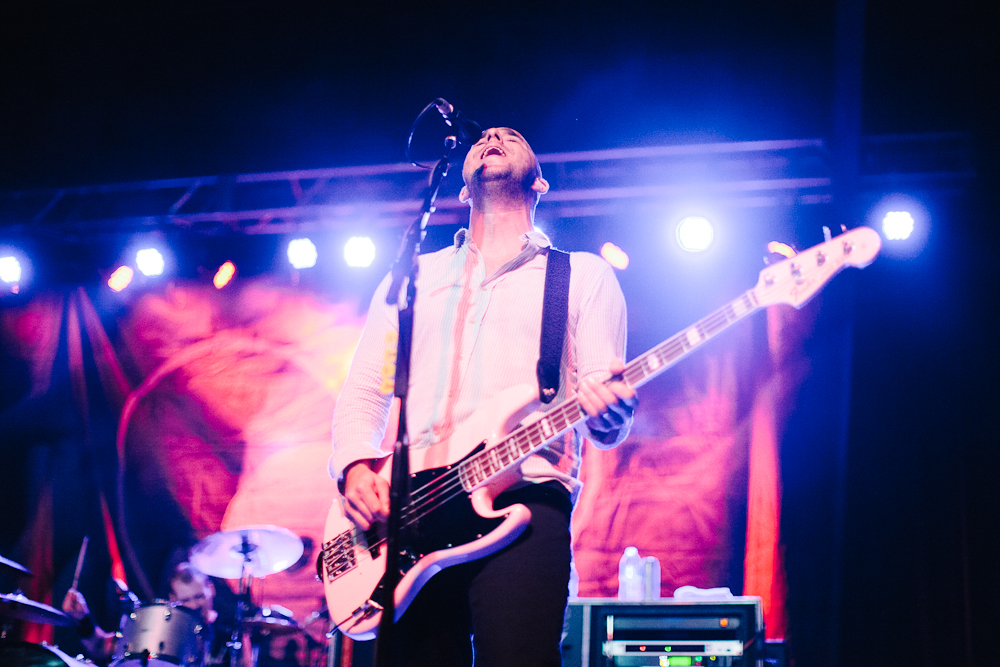 Alkaline Trio opened with their new single 'She Lied to the FBI' and it was tremendous. The crowd was moving and everyone was ecstatic. The room was filled with dancers, singers, ragers, and onlookers, but as anticipated, the biggest fans gravitated towards the front lines. These guys knew every word. The vibe was amazing. Trio stayed loyal to their fans and played all the oldies but threw a few new ones in. "I Wanna be a Warhol" off their new album was phenomenal, in specific. After Trio was done, and the crowd was picking up their freshly rocked off faces, they chanted "Ten more songs, ten more songs" while they eagerly waited for the encore. After much suspense, the band returned and played their two classics: Cringe and Radio.
With all things considered, we tag this show a complete success! It had its fair share of nostalgia mixed with undiscovered tunes that went hard for the duration of the show.
Written by Kristina Outland
Photos by Chelsey Somohano

Bayside: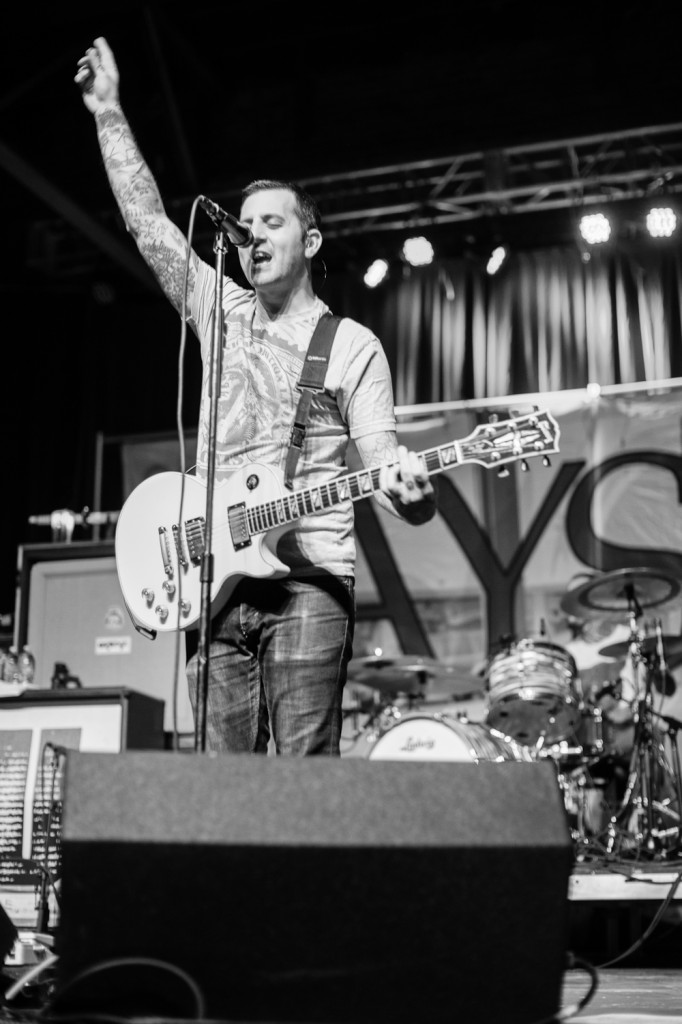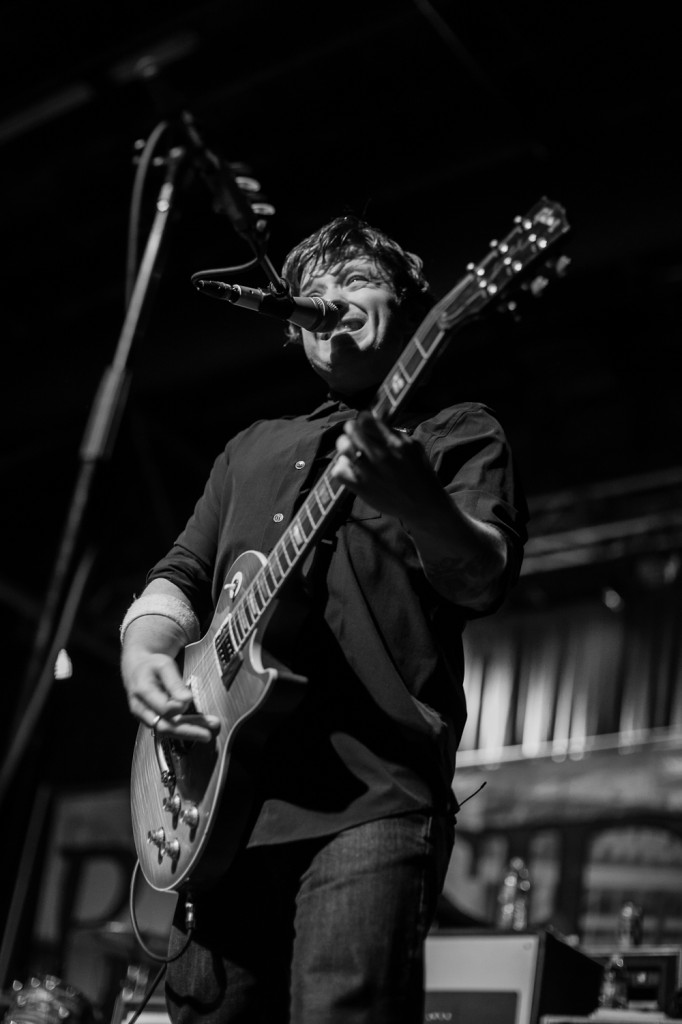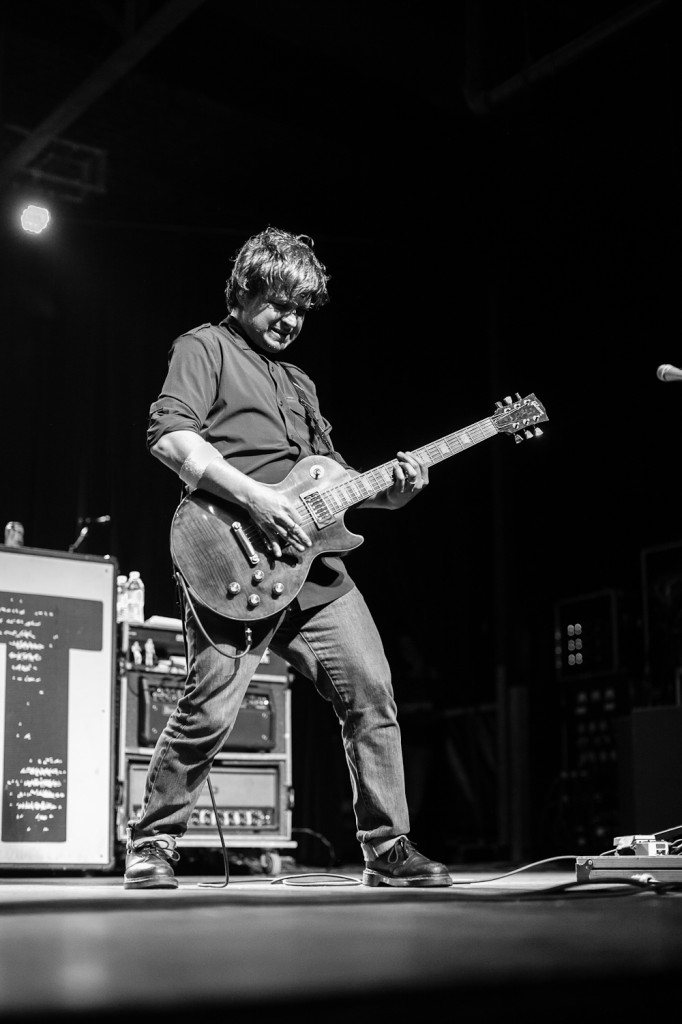 Alkaline Trio: