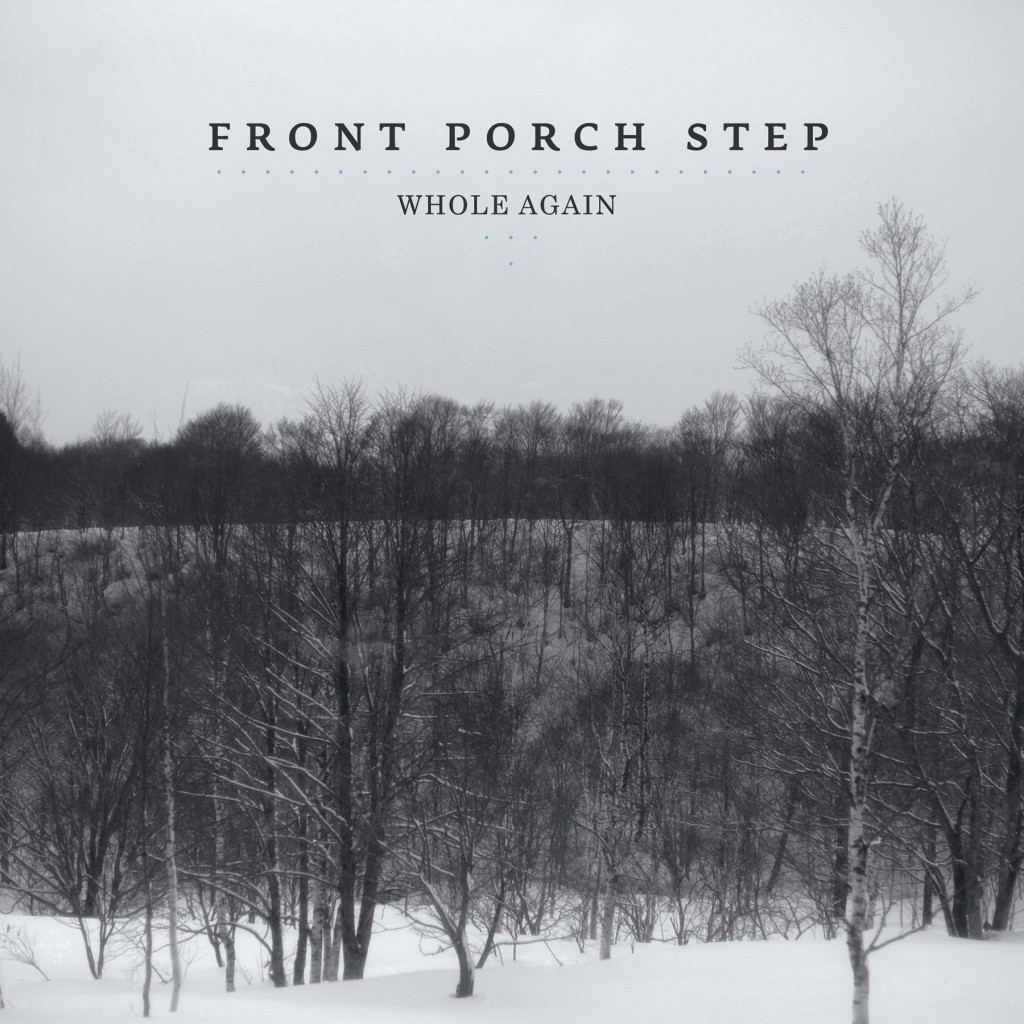 Front Porch Step
Whole Again EP
Rating: 8/10
Key Tracks: Heaven Sent, Whole Again
After a meteoric rise in 2013, Ohio singer Jake Mcelfresh, better known as Front Porch Step, is serving up a new 7″ EP titled Whole Again. The prolific artist just wrapped up a national run with the Pure Noise Tour, and is losing no time putting out this December 2nd release.
Sporting four new tracks, the Whole Again EP is a short but heartfelt listen on the heels of 2013 full-length Aware. Always emotive and raw, Mcelfresh's voice on the new EP is the same familiar growl, adding extra instrumentation at key times for depth as on the full-length. EP opener "A Lovely Mess" kicks off with energy, a love-ish song strung up with easy pop punk/punk-tinged tendencies. Riffy acoustic leads, sparse piano, and a lightly balanced synth play backdrop to speedy strumming and Mcelfresh's strong vocal timbre. Produced by Four Year Strong's Alan Day, "A Lovely Mess" makes for an immensely memorable kickoff.
Second track "Heaven Sent" backs off into a moment of peaceful reflection, beautifully balanced with gentle full-band instrumentation and a sparkling guest vocal/producer spot by The Early November's Ace Enders.
Third on the album is Mcelfresh's take on "I'll Be Home For Christmas", a relaxing, cozy cover of a winter classic. The song was released in mid-November as the perfect ramp up to the holiday season, and can be streamed below:
EP closer "Whole Again" is the most somber of the quartet, a haunting six-minute production ranging from slow and thoughtful to as raw and bristling as an acoustic song could be. Weaving poignant memories and thoughts into heartbroken stanzas, Mcelfresh builds slowly into a dramatic masterpiece that easily vaults "Whole Again" into the position of strongest EP track. Blooming into a rich, blues rock climax, the finale on this short release is well worth the time investment.
Though perhaps not for everyone, Jake Mcelfresh once again proves that Front Porch Step is an acoustic force to be reckoned with. Never one to hide his feelings, Mcelfresh is presenting a bold new set of songs that is sure to bring in new listeners and appease impatient fans.