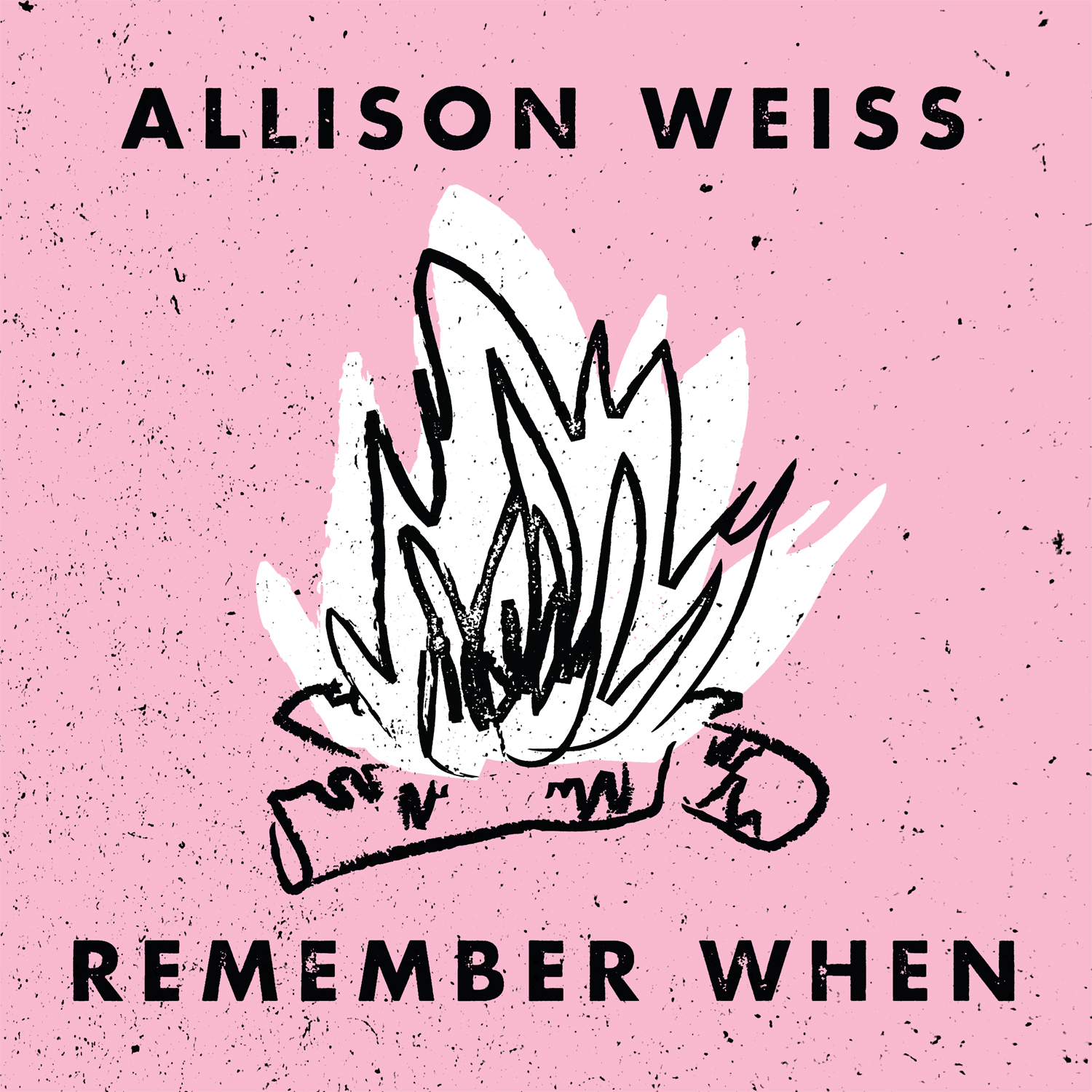 Allison Weiss
Remember When
Rating: 8/10
Key Tracks: "Remember When," "Take You Back"
A year ago, a talented singer/songwriter favorited a tweet of mine about corn jokes in Iowa. She had just exited the stage in front of me after twisting my heart around and ingraining her melodies into my head. She introduced 'Wait For Me' as a delicate love song, but what happened was the crowd turned off any outside distraction and focused on her. Allison Weiss was the spotlight and her performance shocked me into purchasing her 2013 full-length Say What You Mean. The album became an important listen to me throughout the year. She is back with four new sparkling songs to feed the addiction, titled Remember When. 
The EP flows at a slower pace than her previous work, and with it comes a more mature vibe. I cannot really describe it, but the skill in the songwriting of the title track is more advanced than what I heard a year ago, and there are more layered instruments and melodies flowing through the track. The second verse has a bass guitar (Liam McCormack) providing a steady rhythm, with two guitars (Peter Racine) bouncing tunes and chords off of each other with ease. The syncopation created by the drumming in the bridge makes sure all the right accents are noticed. I cannot forget to mention Weiss' voice. The way her vocals slightly break in each chorus and the harmony that woes along all come together to make a catchy theme over a more pounding groove. When the track comes to an end, her final lines sound perfectly mixed. I closed my eyes and could have sworn she was right behind me, singing with me.
The lyrics on every song are detailed and bring certain images to life, like the one in 'Rise and Fall': "We spent that night on your back porch, kicking the dirt at our feet, we said our last words, I didn't know what I wanted but I wanted you." It is as if she is watching the scene play out in front of her, not only portraying herself wanting that person, but delivering the song at the same moment. Maybe her mind is a neverending diary and she thinks with these tearjerking words everyday. If this is not painting the picture, maybe this line from the pulsating 'Giving Up' will rattle a familiar feeling: "Stare into the black night, like staring at a brick wall. Waking up a thousand times, but never waking up at all." Her music has always been very introspective of her life and she never half-asses any word. The closing track 'Take You Back' has an old school vibe to the mix, and it gives the song an edge with the static. The sass she throws into her voice and writing was something new and caught my ear immediately.
Remember When delivers with memorable out-of-love songs. Allison Weiss may sing about tragic shortcomings, but I'll be damned if no one else starts singing with her. I know I already am, and I probably will never stop.