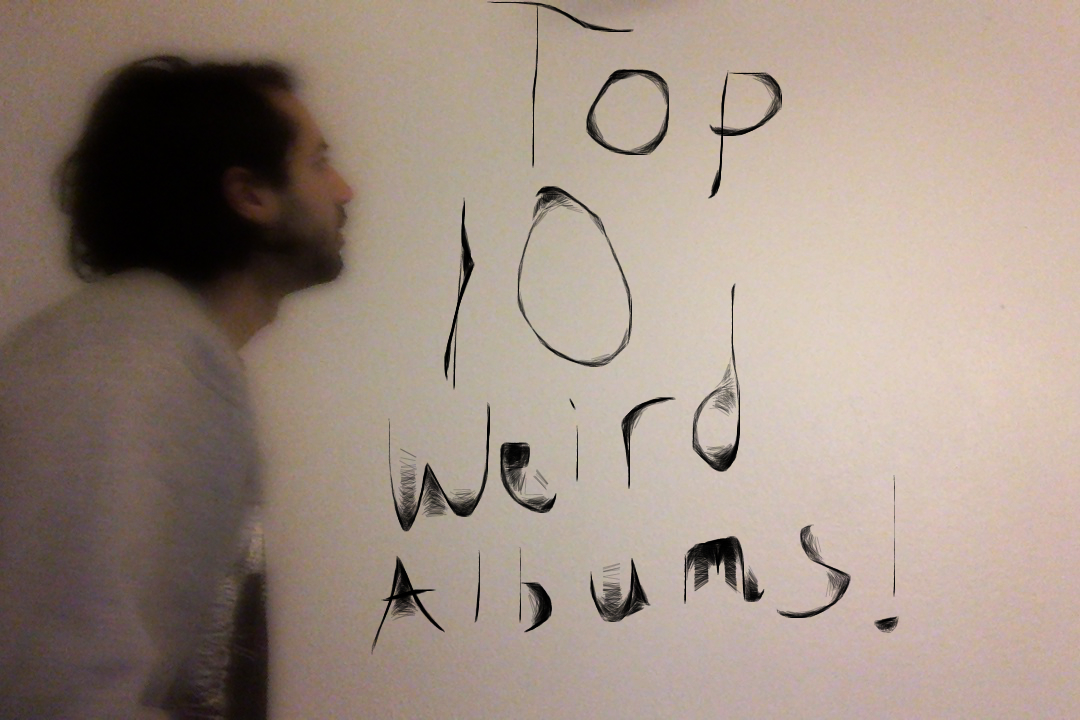 Sean's Top Ten Weird Albums Of 2014
This year I have spent plenty of time focusing on listening to as much music as possible. I have spanned a vast majority of genres and bands in my journey. This has also allowed me to be creative and have a variety of top ten's that are creative and force me to think about everything that I listened to this year. I have already created a top 12 list for metal albums and I wanted to shed light on other albums that other people may have not heard but need to, for the sake of listening to something different. What defines a 'weird' album? Well to me it is an album that includes a lot of experimentation, different instruments and not following one style of music. Take a listen to the albums I list here and it may make more sense along the way!
10. CEO – Wonderland
This was one of the first albums I reviewed and thoroughly enjoyed this year because of its upbeat and vibrant personality. Who new discussing being trapped in a whorehouse would be so catchy?
9.  Arrange – Their Bodies In A Fog
Electronic music has always had a psychedelic presence over me. Secretly I do not enjoy listening to it but every once in a while my endorphins are raging and my adrenaline is near empty they take hold of me and shake me awake. The calming presence of this album has stuck with me since it was released in March and I never want to let it go.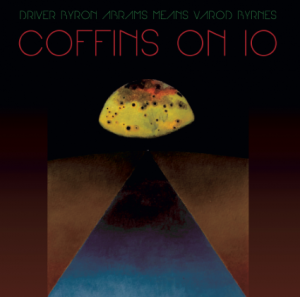 8. Kayo Dot – Coffins On Io
This album has been considered one of the best releases of this year by many metal advocates and that blows my mind. This album is hugely experimental and rarely flicks on enough distortion to really tickle my tastes of metal. Does that make it  bad album? Hell no. This progressive and light hearted post-metal album is flamboyant and definitely worth one spin, or a few. Try this album with some kind of trippy drug and just remember not to follow the bright lights. Or do. Where am I again?
7. Woods – With Light And Love
This will probably be the most straight forward sounding album on this list. I had to include it because psychedelic disc golf reasons. It might also have to do with the sound of this record being 40 years late to Woodstock. Regardless it is a fun album that brought me a lot of joy over the summer with my friends doing recreationally exhausting activities in our sunglasses and bandanas.
6.  Wreck & Reference – Want
The beauty behind this album is its violent nature. Some of the absolute most wretched screams are featured on this album. The difference is that this black metal band utilizes synthesizers in place of guitars. It is actually something fresh in the genre and these guys make it sound great. Still doesn't make it sound any less weird.
5. Pjusk / Sleep Orchestra – Drowning In The Sky
This album drones on and on with the intention of putting one's mind at ease. I need that about 85% of my life. This is actually a collaboration album between both Pjusk and the Sleep Orchestra and hails from Russia. This album maybe is not that weird for fans of Tim Hecker but hell the idea that a single sound can be considered music and actually hold emotional depth amazes me all the same.
4. Death Grips – niggas on the moon
What would any list discussing weird albums ever be without including the craziest frontman I have ever had to experience be?
3. Be Forest – Earthbeat 
This is the most colorful album I have listened to all year. Extremely delicate in approach, yet audibly stunning with its delivery. I wrote my favorite and most poetic review about this album over at Sputnik if anyone is interested in trying to discover just the album for what nature feels like in light of our big cities and disgusting travesties.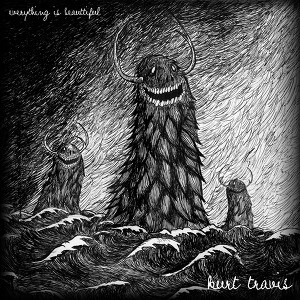 2. Kurt Travis – Everything Is Beautiful
The last thing I would have expected from this A Lot Like Birds frontman was this record. A lot of small details that were placed into each song make this a stellar album from beginning to end. The cover is creepy as sh*t too. Luckily, Mr. Travis offers us a great singer/songwriter album with plenty of different styled songs and a disgustingly odd introduction song.
1. White Suns – Totem
The entire reason I made this list was to talk about how f***ing weird this record is. Seriously, take a listen for yourself. It is an absolute beast of confusion, noise and frustrating time signatures to the ear. Oh well, I enjoy it. Hell, I love this monster of chaos. If you ever want to scare someone when their mind is not in a normal state, throw this at them. They might start crying trying to process what the hell is going on.
Welp! That is it. Going back through this I should have made this the top ten albums to listen to while you accidentally took drugs. Because I do not condone it and sometimes things happen. Happy holidays and see you all next year!