Sean's Top Five Albums of 2015 THUS FAR
What is up RCA readers, it has been awhile but it is hard for me to keep up with the Northwest when I live so far away. Regardless I plan on beginning a few new series to make sure I can stay in your hearts for a long time. Anyways, the sweet man that is Anthony asked me to record my top five albums of the year so far and I love writing about music and trying to help people discover new things to listen too, so here we go with my favorite albums so far in 2015!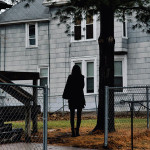 5. The Tallest Man On Earth – Dark Bird Is Home
I have a very dear friend I need to personally thank for sending me this album and forcing my face into a bowl of cereal until I said I would listen to this. Regardless of if that was a true anecdote or not, this band had always been one of those things I 'knew' of but had not experienced. After listening to this album I felt something click in my head that possibly was due to how gorgeous this album sounds. Either that or I inhaled too much milk and Honey Nut Chex. Thanks Teeter.
4. Mamaleek – Via Dolorosa
If I was actually being tortured this is probably what the soundtrack to that would sound like. It's extremely odd because the actual music and compositions found in this record are delightful to listen to. They please the ear with jazz influences and warm sounding tones. The vocals however are wretched and from a place of pain. It is like waking up to a great life realizing everyone you love is currently leaving you because you can't do anything right.
3. Four Year Strong – Four Year Strong
The week before this album came out I drank a whole bunch of scotch and got extremely drunk and ended up waking up at 3:45 in the morning to the torture of sleep exhaustion and not being able to find a remedy to sleep again that night. I decided to walk three miles to where my car was while listening to this album on repeat. I cried with pure tears of joy.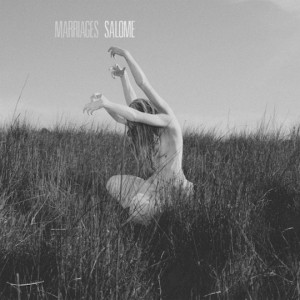 2. Marriages – Salome
I love everything Emma Ruth Rundle has ever created and this album threw that love into an abyss that I will never be able to reach because it is forever haunting my heart. The sounds on this record are nothing short of what beauty to me is. The way the music transcends and grows in each track before dissipating like it was never even there. It is weird how creepy true serene sounds can be.
1. Every Time I Die – Salem (EP)
It is no doubt this is my favorite band, but it is the fact they have four new tracks to rip out my eyelids to that keeps me coming back for more every time. The lyrics are full of wit and charged with a harsh amount of vigor that states what life can twist your mind into. The guitars absolutely rip and the drums tear through the layers of distortion without losing any step in heaviness. Draw breath, but are you really alive?