Colleen's Top 10 Albums of 2013
So, it's that time of year again, folks. Let me tellllll you. 2013 was the year of wrecking balls, foam fingers, and the rise and fall of Miley Cyrus. Fortunately, she did not make my top 10 albums of 2013. There have been some other AMAZING albums and music moments this year that require a lot less brain-washing/erasing and more rockin' tunes. So, here's my list, loves:
TOP TEN ALBUMS OF 2013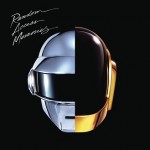 10. "Random Access Memories" – Daft Punk
Top Tracks: Get Lucky, Lose Yourself to Dance, Doin' It Right
You can't go wrong with a little electronica in your musical diet. This album played on repeat in November for me. It's a little more mainstream for those who haven't taken the time to listen to Daft Punk before Kanye made it cool. Anyways. The album is dedicated to 1970s and 1980s electronica, which is alright by me.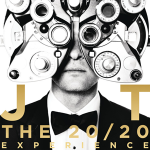 9. "20/20 Experience" – Justin Timberlake
Top Tracks: Suit & Tie, Mirrors, Pusher Love 
This year was GREAT for JT. He had TWO full-length albums come out in 2013. WHAT! Then, he got the Vanguard award at the 2013 VMAs along with the BEST 15-minute performance with guest appearances from NSYNC.
. "Siberia Acoustic" – LIGHTS
Top Tracks: Banner, Siberia, Flux and Flow
Every list has to have a good acoustic album. LIGHTS will probably never forget 2013, as she got pregnant AND had time to collaborate with so many great artists. She also helped start Lianne La Haves' career this year.
7. "When It Was Now" – Atlas Genius
Top Tracks: Trojans, If So, On A Day
 I became SLIGHTLY obsessed with these guys in January. I had the pleasure of meeting them and interviewing them… and then my phone wiped out the interview. I did take some AMAZING photos from their show with Imagine Dragons… and then these guys BLEW UP! They continued touring with Imagine Dragons and became MTV's artist to watch!
Top Tracks: Fast In My Car, Into You, Ain't It Fun, Now
Gosh. I could not have enjoyed this album any more than I have any other Paramore album since 2007. Hayley's voice has matured in such a graceful way, but still has a roughness to it. Plus, they have a song with a Uke! BAH! I love these guys. (Have you seen Kelly's album review???)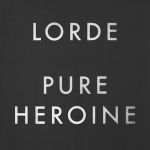 5. "Pure Heroine" – Lorde
Top Tracks: Tennis Courts, Team, Royals
Holy crap. The fact this girl is 16 makes me rethink my entire life. Like, who does she think she is? She is mind-blowingly talented. And her hair?! Can hair make an album great? YES. Plus, she is sassy and has a huge 1980s vibe going we all love.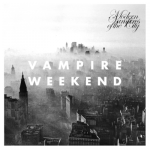 4. "Modern Vampires of the City" – Vampire Weekend
Top Tracks: Unbelievers, Step, Obvious Bicycle
If "Contra" was too mainstream for you, this is exactly what you need. It was recorded in multiple locations. The vibe is just… KILLER. I can't really describe it, but it was exactly what I needed this fall. ALSO, the album art in itself is killer. The cover art is of a 1966 photograph by Neal Boenzi of the smoggiest and most polluted day in New York City where the air pollution killed at least 169 people. WHAT!
Top Tracks: Falling, The Wire, Don't Save Me
 So, I started listening to them after everyone else posted photos on their instagram of their phones playing this album. Little did I know that this album (again, another album with 1980s influences) would be my soundtrack to some REALLY difficult times this year. If you ever wanted to know what Madonna, Pat Benatar, and Sheena Easton would sound like in a band, listen to this album.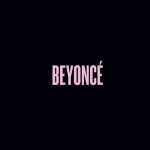 2. "Beyonce" – Beyonce
Top Tracks: XO, Drunk in Love, ****Flawless
Okay, Beyonce. How the hell does she do it? I mean, she is quiet all year being all Mrs. Carter being a wife, mother, and performer… and then, BAM! She hits you with a FULL album with 17 videos to match without any promotion or warning. And guess what? It sells… more than Katy, Kesha, Gaga, and Ms. Spears. That's the Queen. She's back, bitches.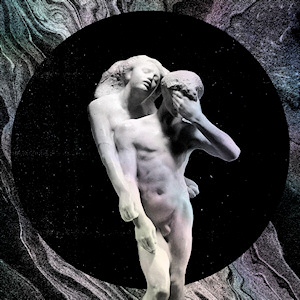 1. "Reflektor" – Arcade Fire
Top Tracks: Reflektor, Joan of Arc, You Already Know
Of course this highly indepth album would be MY number 1 played album this year. Arcade Fire simply says and does what they feel, which is what music should be. Some may call them pretentious, but until you work at Starbucks long enough, you don't know what pretentious is. If you want to see more, read the review here.
TOP FIVE LATE NIGHT NIGHT PERFORMANCES
(CLICK THE LINKS!) 
5. Will Smith on The Graham Norton Show
Everyone has been waiting for this reunion. Just watch.
4. Macklemore & Ryan Lewis on Conan
Arguably the most played and biggest song from 2013- These two give ONE HELL of a performance. I think I need a Xanax.
3. "The Head and the Heart" on Letterman
These great guys from Seattle are making serious waves in Northwest music, guys!
I don't know HOW Paramore could have been bigger than "Misery Business" back in 2007, but they did… and Hayley did it with them high kicks, ya know?
1. Ariana Grande on Jimmy Fallon
First there is THIS: "Rap Covers with Jimmy" (Pretty F*CKING Awesome)
Then, she blows you away here. DAMN.