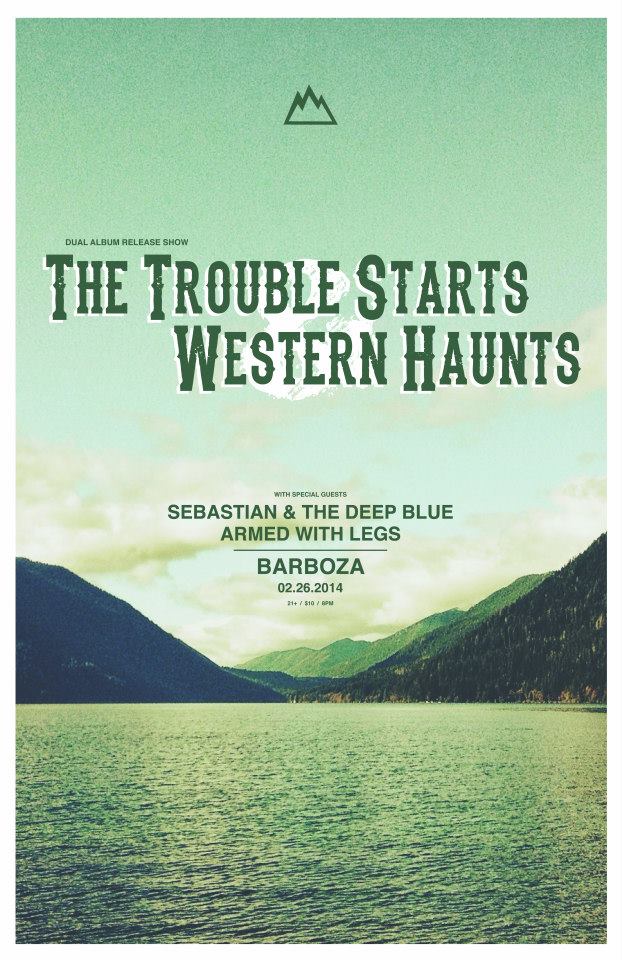 Daniel G Harmann & The Trouble Starts CD Release/Farewell Show
That's right. Sometimes-solo act and Seattle artist Daniel G Harmann & The Trouble Starts will go out with a bang this Wednesday, 2/26, at Barboza. The seven-year band will release their new album, 'West', officially 2/25, which makes their Wednesday show both a CD release show and a farewell show. All of the band's material is now available for streaming and for purchase on Bandcamp, including 'West'. Fellow Seattle band Western Haunts will share the stage with their own brand new album, previewing now on Bandcamp.
Joining them will be Sebastian & The Deep Blue and Armed With Legs. Tickets are available on the Barboza calendar, and are $8 advance and $10 at the door.