Capsula – Live This Friday at Sunset Tavern
Spanish rockers Capsula will be playing live at the Sunset Tavern this upcoming Friday, February 13th. The band was spawned from a David Bowie album in 1998 and have been strong ever since. They even had their band name from a David Bowie single. Their 2013 album Solar Secrets was produced by Toni Visconti, the man behind David Bowie's album productions.
Capsula are influenced and play psychedelic/garage rock, pushing limits by focusing on specific atmospheres and tones that are even challenging for the band to play. Their most recent album Dead Or Alive is a live album which was released at the close of last year. The most impressive aspect to the sound is the ability for the trio to capture little details of their atmosphere that other bands might lose live.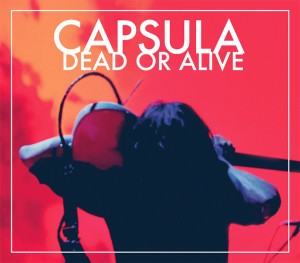 This should be all the incentive anyone needs to check out this powerhouse this upcoming Friday! The Sunset Tavern will be hosting their first date in a 17 day tour in the U.S. The show starts at 9 and do not miss out.