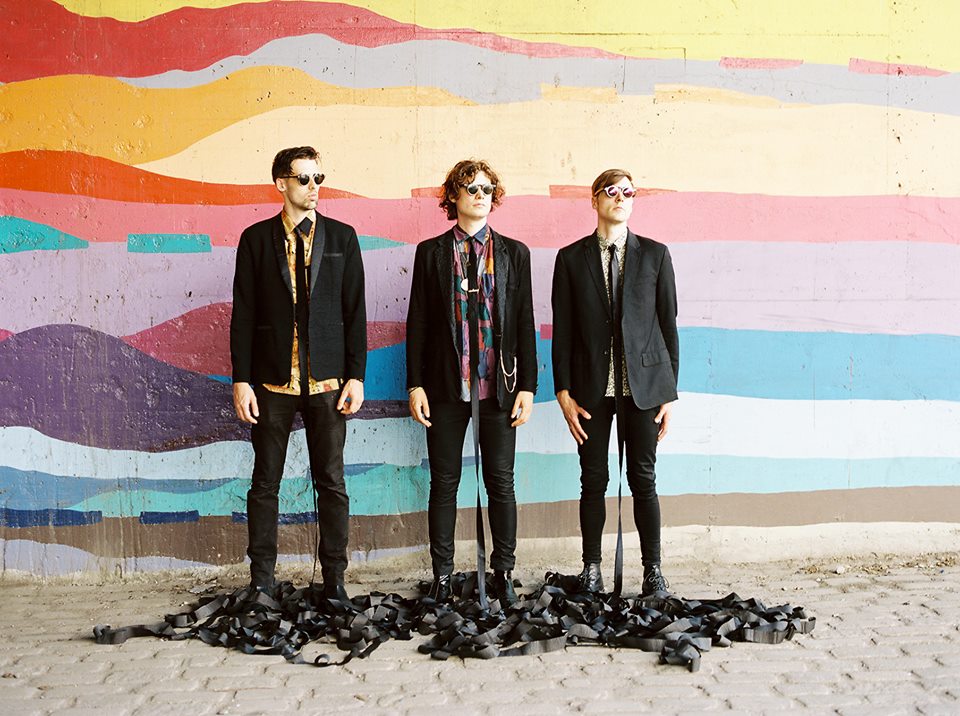 DREAMERS
Tonight at the Paramount Theater, Brooklyn band DREAMERS will be kicking off a tour with Stone Temple Pilots (featuring Linkin Park's Chester Bennington)! Tickets are still available and start at $36.75 on the STG calendar. These cool dudes were nice enough to take a few minutes from their busy schedule to chat with me about 2015, the upcoming tour, and life in Brooklyn. Check it:
Anthony: Thanks for doing this, guys! First off…. how excited are you to be taking off with Stone Temple Pilots? It looks like you're touring together until SunFest. Any thoughts on that?
Nick Wold: We are incredibly stoked and grateful to STP for the opportunity.   It will be a blast and an honor. We're particularly excited since Chris and I (Nick) are originally from Seattle, and DREAMERS' first Seattle show ever will be at the legendary Paramount Theater, where we have always dreamed of playing. 
AC: A few songs were sent to me and I really dig the vibe! Certainly not hard to get into. What's the inspiration for your sound and writing?
NW: Our inspiration comes from life and philosophy.  We have a strong urge to make honest expression, and just make great sounds that bring people together. Musically we are obsessed with the Beatles! 
AC: Any other major influences that you'd be willing to share?
NW: Whoops, I may have given it away in the last question, but, The Beatles!  We also all agree on having a massive grunge influence from bands like Stone Temple Pilots and Nirvana. 
AC: This is more just for me, but I've been looking for good fuzz tones and I love the ones in "Wolves". What gear are you using to get that fuzzy nastiness on both the guitars and the bass?
NW: Thanks for that! We layered a ton of guitars on that song. One fuzzy one is from a tiny little $50 solid-state amp I got at Trading Musician in Seattle. It is a cheap piece of crap and is covered in duct tape but it sounds amazing.  
AC: What's the music scene like in Brooklyn for people who are based there? It seems like every time I open a press release these days, it's a cool new band from your corner of the world
NW: Even more than the music scene, we love Brooklyn for its entire creative scene.  It seems like everyone we know is involved in something great: film, photographers, visual artists.  It's a good energy to be around when you want to make art happen.  
AC: Fantastic. Any big plans for the rest of the year?
NW: After this month with STP we'll be continuing our tour for another month with lovely and wonderful bands such as Gringo Star and X Ambassadors.  Then we have loads of new music which we'll be recording and releasing soon. Then we'll finally finish our 'Dream Machine' which will collect and record the dreams of every person on earth and create a massive God-Like super-consciousness which will… Wait I've said too much, but stay tuned!