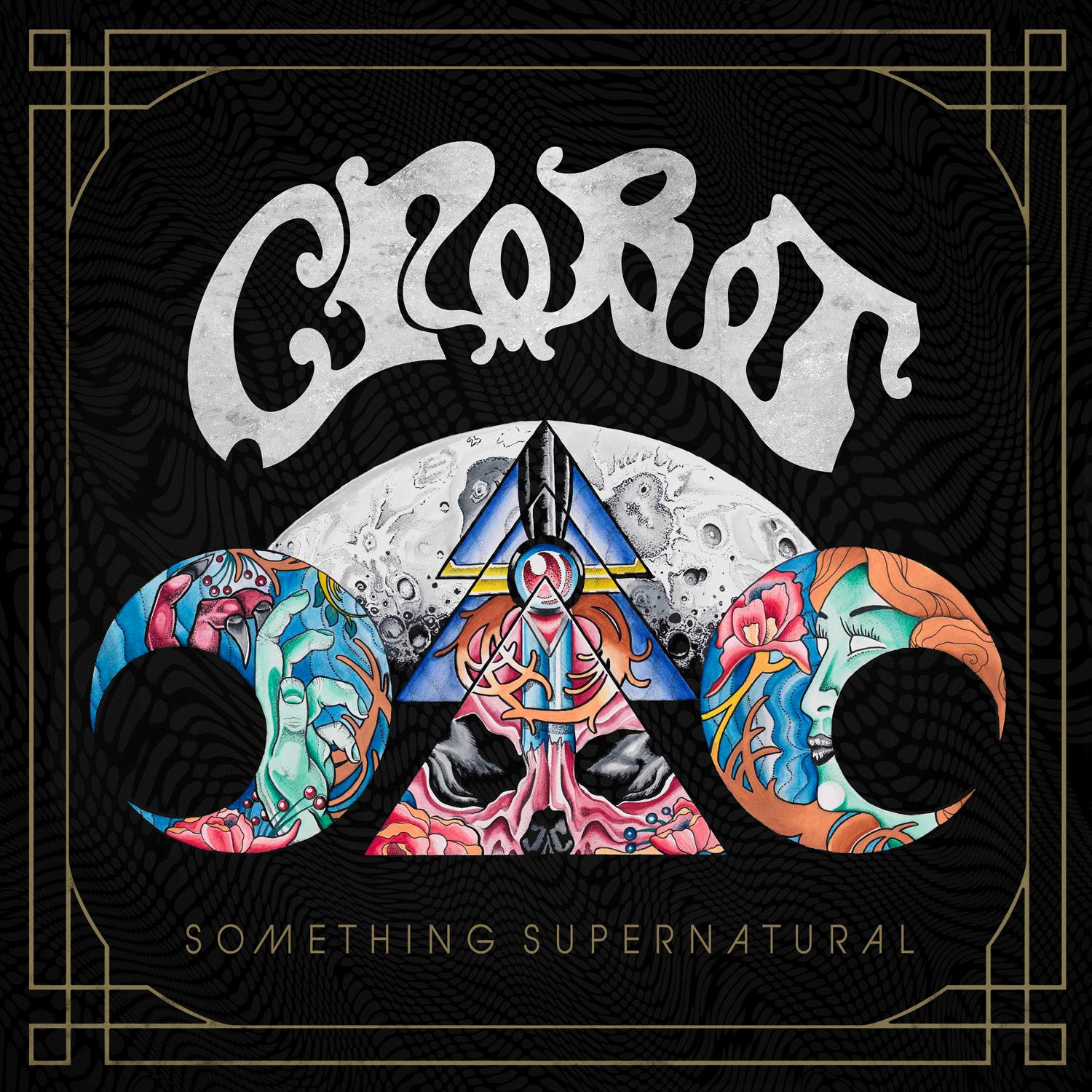 Crobot
The good folks at Go Lightly are always sending cool bands our way, and the latest installment was no different. PA band Crobot hit Seattle last week at WaMu Theater with Anthrax and Volbeat, and if you're looking for a rockin' rock show, that would've been it. Thanks to Anna Stodart for being the sweetest and setting all this up, to frontman Brandon Yeagley for being a chill dude to talk to, and to cousin Dave!
For a sample of Crobots gutsy rock n' roll, look no further than last year's video for "Nowhere To Hide". Freakin NASTY.

---
Anthony Chang: Hey guys! Thanks for taking the time to do this and for bearing with me on such short notice! My name is Anthony Chang and I am one of the editors for Seattle music blog Rain City Ambience. First off, who am I speaking with today?
Brandon Yeagley: Hey Anthony!  You got Brandon here from the band Crobot. Greetings from the dirty-faced nebula!
AC: Sweet! I heard that you guys are kicking off your tour with Anthrax and Volbeat pretty dang soon. How's it feel?
BY: To tour with such legendary bands is a huge honor for us and the few dates that we've played already have been insanely good shows.  Anthrax are legends and get out there and put on one kick ass show every night and Volbeat is definitely leaving it all up there on stage. We are extremely grateful to have such an opportunity and we can't thank those dudes enough for bringing us out here.
AC: That's fantastic! WaMu Theater is a venue of outrageous size (for Seattle standards, at least). I'm sure it'll be a fun one. Before we get too deep… Crobot is just a straight up great name. Where'd it come from?
BY: Well we when we were trying to come up with a name, nothing was coming to mind.  We had names like Robot Johnson, Dirt, and some other names that we just didn't fall in love with.  One day our buddy Cousin Dave asked us how we were doing with the name game and upon learning about our futile efforts, he asked, "well what do you sound like?"  Bishop replied, "we're kind of doomy like Crowbar and I use my robotic effects." Then Dave said, "what about Crobot?" Boom! We loved it. Thanks Cousin Dave!
AC: THAT. Is a fantastic story. I've been streaming a couple songs and it is nasty good stuff. You guys are filling a gap in my music library that's been empty for a good long while – big, gutsy, nasty, no-bollocks rock. How'd you guys come to your sound and style?
BY: Honestly, we are just products of our environments.  We grew up with the classic ear diet of Sabbath and Zeppelin, Skynyrd and Rainbow, but also riffness of the new like Rage Against the Machine and Clutch and Down.  It's just a nature combination of all of our influences.  We don't think too much about what we are doing.
AC: Gotcha. Any big inspirations or influences, particularly from the Pennsylvania area?
BY: I'm a huge Hall & Oates fan! He he he …but we are really into anything that came out of the 70s like a bat outta hell and has any kind of groove.  From James Brown to Deep Purple to Soundgarden, we really like the riffy, groovy stuff.
AC: I believe it! I'm seeing a P90 Tele and an SG bass. Loving the axe lineup; any key gear in your guitar or bass rigs that are must-haves for a Crobot song?
BY: Fuzz!  It's all about the fuzz!
AC: WORD. Something Supernatural came out late in 2014. What was the reception like for it? How has the response been in the live shows?
BY: We've been to 20 countries in the last 6 months and the fans from the U.S. to Lithuania are really digging what we are laying down.  We've been fortunate enough to play with some really killer bands like Clutch, Kyng, Truckfighters, Black Label Society, and now with Anthrax & Volbeat;  so, that definitely helps us out getting in front of new people.  The response thus far has been amazing though. Seeing people in Spain singing every word to your songs is a pretty surreal feeling.  We didn't even know Spain knew we existed!
AC: Phenomenal. The deluxe reissue is fresh out from last week. What led to the reissue, and how did the four extra songs come about?
BY: Well, when we made Something Supernatural, we went in with like 25 songs and eventually narrowed that list down to 15, which are the tracks on the deluxe reissue.  We really had a tough time cutting the 15 down to the 10 on the original release and hoped at some point to release the b-sides because they're not necessarily weaker songs in our eyes.  They just didn't fit the spectrum of what we wanted to accomplish.  So, for you die-hard Beardos, more riffage!
AC: Great! Glad some of these b-sides could come to light. What else is in store for the rest of the year? More music?
BY: We've been writing consistently all year.  Being on the road so much sometimes proves to be a difficult task sometimes to get together and jam, but we're getting comfortable living on the road and when you are inspired beings at heart, you can only cage the creative animal for so long.  We really hope to have some studio time at least scheduled by the end of the year.  We've been pulling out some new tracks live as well.
As for tours, we are hoping to put together a headlining run for the summer in the US.  We've got Shindig and Motorboat in September.  Then, from October until the holidays we will most likely be overseas again just in time to hopefully make a new record into the new year.
AC: I think that's all I have for now. I'm gonna have to make sure to get my paws on that picture disc come May 26th. I'll be sure to be posting about that!
BY: Thanks for your patience Anthony!  We hope you dug the show!  We'll be seeing you again soon hopefully come summer time.