Real Friends, Neck Deep, Cruel Hand, And Have Mercy At El Corazon 11/2
Illinois' biggest emo/pop punk name Real Friends has been hitting the road hard lately, this time bringing a trio of Hopeless bands through North America: UK upstart Neck Deep, Maine hardcore act Cruel Hand, and Maryland's Topshelf alum Have Mercy. Currently pushing brand new Fearless release Maybe This Place Is The Same And We're Just Changing, Real Friends' presence is undeniable in today's music. Unfiltered emotion and raw pop punk are the fuel of Real Friends' live show, and though the genres on this tour were varied, the intensity was consistent across the bill.
The tour stopped in El Corazon on November 2nd for a nearly sold out (possibly actually sold out) night, with Have Mercy kicking off. This Maryland band's new album A Place Of Our Own is out now, and the quartet moved deftly through selections from their several major releases. Favorites like 'Weak At The Knees', 'Let's Talk About Your Hair', and new tracks 'Pete Rose And Babe Ruth' and 'Howl' made for a dynamic set showcasing frontman Brian Swindle's impressive vocal colors.
Cruel Hand quickly followed up in a drastic genre change led by frontman Chris Linkovich. The Portland, Maine quartet stirred up some serious pit action with songs like 'Life In Shambles' and 'Monument Square People'. The relentless other Portland-ers kept the night going on a vicious, Southern-tinged brand of hardcore showcased on new album The Negatives, the band's first full-length since 2010.
UK breakout Neck Deep followed with their second-ever appearance in Seattle following last year's Warped run. Slamming out a dozen songs in quick succession, this incredibly talented young band favored older material off EPs Rain In July and A History Of Bad Decisions while only playing a few cuts from the newer Wishful Thinking. EP hit 'Tables Turned' and acoustic heartbreaker 'A Part Of Me' were the stars of the night, and the band's breakneck pace didn't keep frontman Ben Barlow from his massive belting or constant crowd engagement.
Guitarists Matt West and Lloyd Roberts, bassist Fil Thorpe-Evans, and drummer Dani Abasi filled out the night with skillful delivery of the band's riffy, punk-leaning pop punk. The set closed out with a furious rendition of the brutally spiteful 'What Did You Expect', the fan favorite throwing the crowd into a raging frenzy. Only two years into their career, this energetic young quintet is on a thrill ride on the back of a rock solid first full-length and wide acceptance within the genre. Don't miss Neck Deep.
Headliner Real Friends stitched up the night with a towering 14-track setlist. Led by music scene darling Dan Lambton and completed by bassist Kyle Fasel, guitarists Dave Knox and Eric Haines, and drummer Brian Blake, Real Friends' explosive success has been as meteoric as it is widespread.
Last seen at El Co with The Greatest Generation Tour and sharing the stage with Modern Baseball, Citizen, and The Wonder Years, Real Friends returned to Seattle to find themselves showered with love. Setting off with 2013 EP hit 'I've Given Up On You', the band started soft but quickly ramped into the band's full blown, revival emo/pop punk sound. New songs like 'I Don't Love You Anymore' and 'Loose Ends' maintained the pace, while longtime fans were pleased with older cuts like 'Skin Deep', 'Floorboards', and 'Anchor Down'. Lambton kept the heat up with his frank, emotional vocals and innate comfort onstage, supported by Fasel, Knox, and Haines buzzing wildly alongside him. This band is an El Corazon veteran, and filled the stage and area with a familiarity equal parts experience and passion. Closing out on mammoth hit 'Late Nights In My Car',  Real Friends proved they are here to stay, and absolutely worth your while.
Check out some of Kelly's shots below.
Have Mercy
Cruel Hand
Neck Deep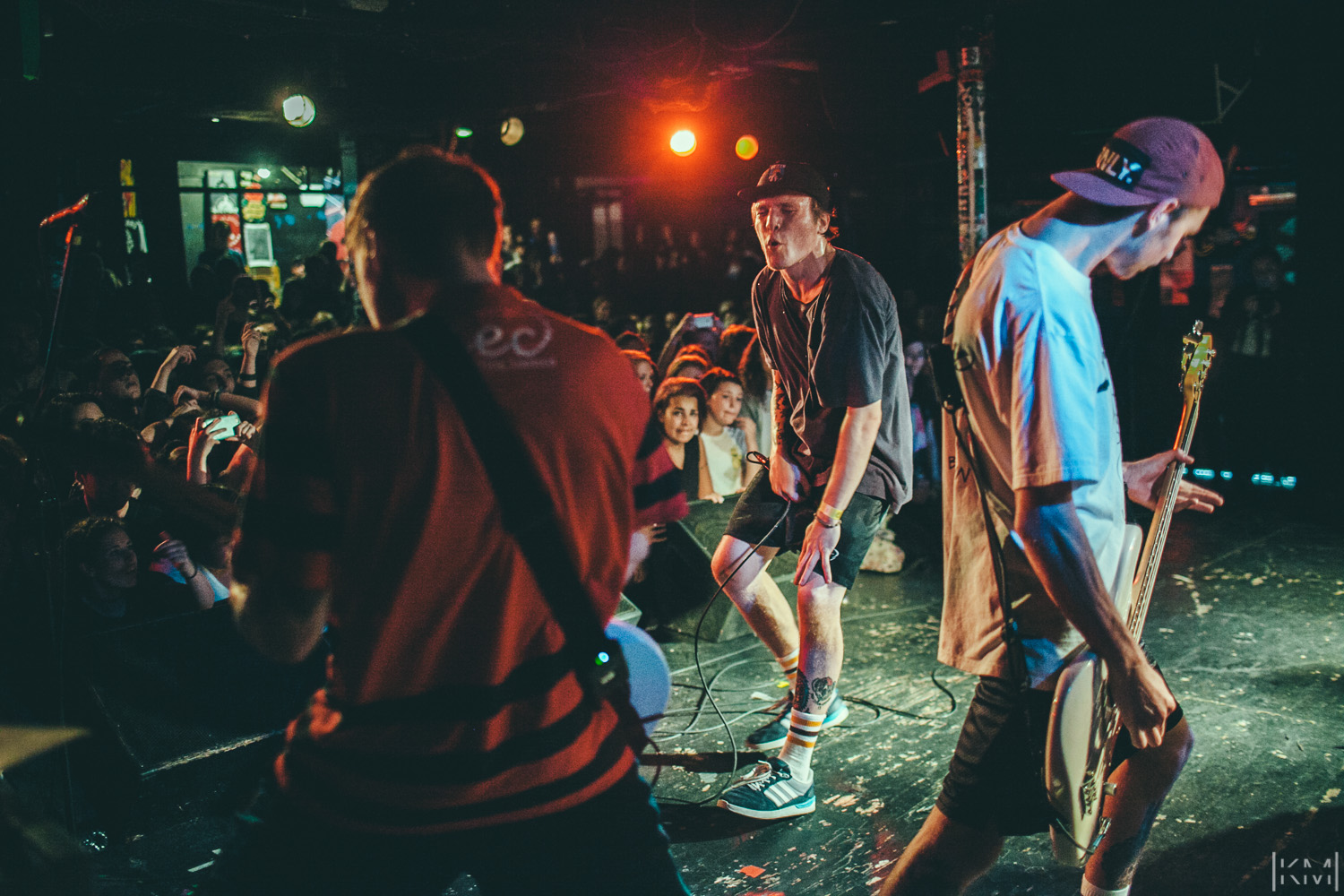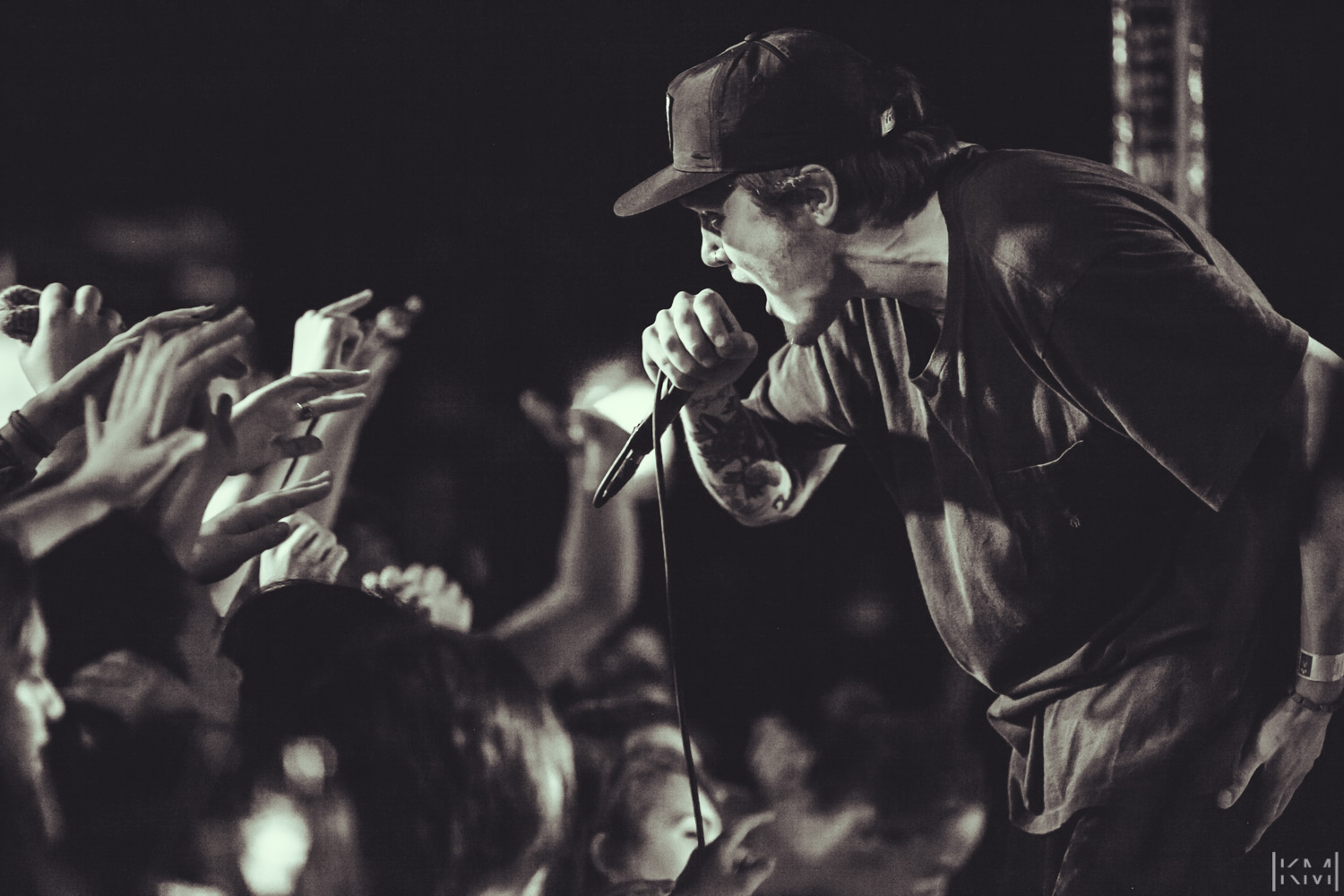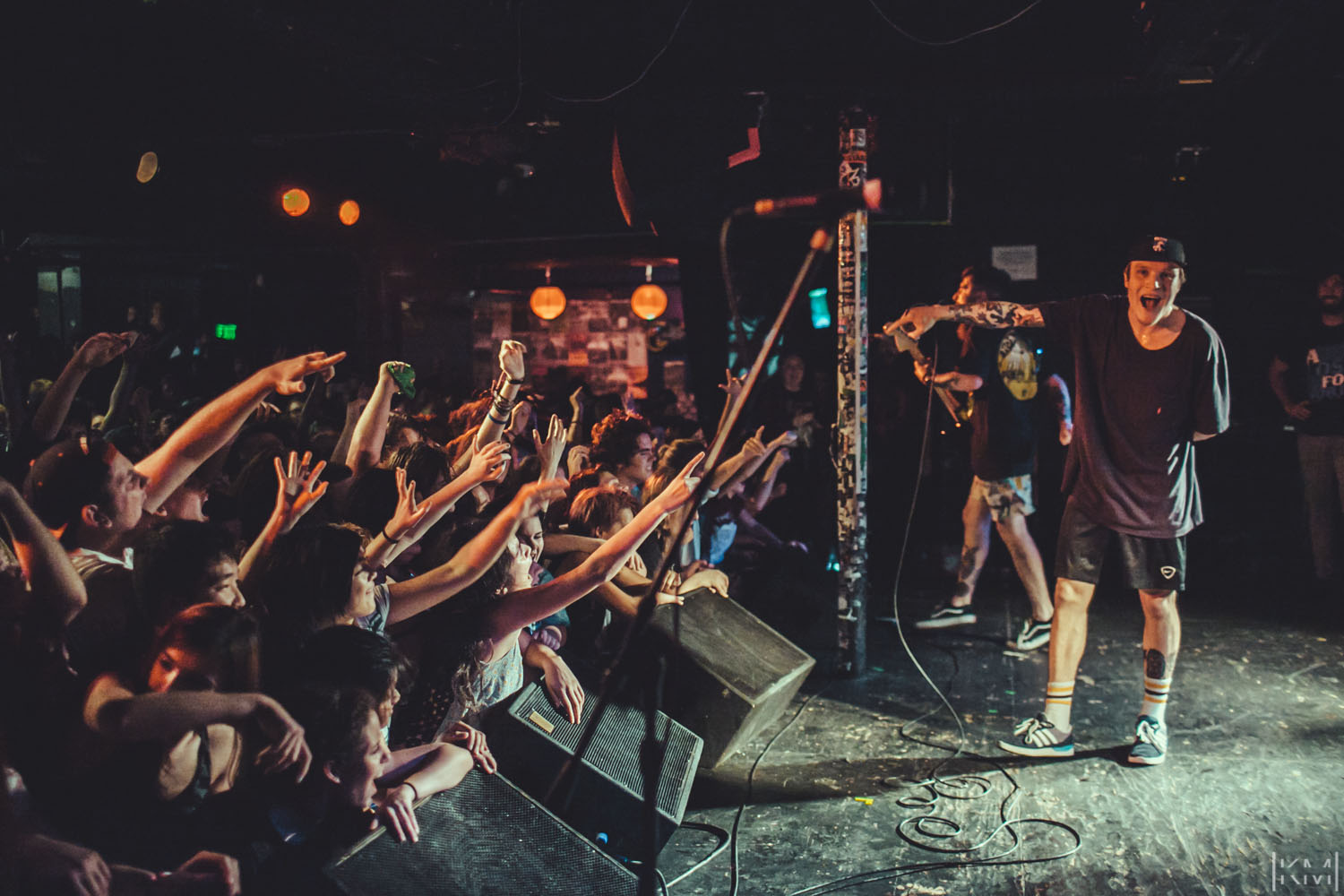 Real Friends