The 'No Country For Old Musicians' Tour 2/4 At The Vera Project
Last Tuesday, Reggie And The Full Effect swung through The Vera Project on the 'No Country For Old Musicians' tour, pushing the newish 2013 record of the same name. With Buffalo NY band Pentimento and NJ duet Dads as tour support, the stage was set for a great performance.
Local band Honorable Mention (@HonorableMwa) kicked off the night, a five-piece hailing from around the Washington area. The band's setlist featured songs off their 2013 EP, 'Coalescence', a moody and guitar-dominated blend of emotion comparable to emo-punk new wavers Title Fight or Citizen. Catch 'Coalescence' on Bandcamp!
Pentimento (@pentimentoNY) was up next, a promising quartet out of Buffalo NY, and the only band I'd listened extensively to beforehand. Hardly a few months out from their new EP, 'Inside The Sea', the band unleashed a passionate performance of pulls from the EP and their 2012 self-titled. Backed by explosive singing drummer Mike Hansen, singing bassist Vincent Caito, and lead guitarist Lance Claypool, brilliant singer and guitarist Jeremiah Pauly belted old favorites like Almost Atlantic and Circles, and closed with knockouts The Bridge and newer song Just Friends. This is absolutely a band to watch, and with Paper+Plastick backing them, they'll only get bigger.
New Jersey band Dads (@wearentdads) followed, a self-described indie/emo/punk duo in vocalist/drummer John Bradley and vocalist/guitarist Scott Scharinger. The duo swam through extended, reverb-soaked instrumental experiments and built into bristling punk breaks, joining Bradley's drumming blitzes and Scharinger's skillful fretwork into a dizzying maelstrom of expression. The duo showcased songs like My Crass Patch and Boat Rich off the new EP 'Pretty Good', as well as a handful from the older full-lengths. Check out My Crass Patch's chaotic fun below:
As the headliner, Reggie And The Full Effect had the longest set time and required the longest time between sets. Masterminded by grizzled vet and former/current/former/current again The Get Up Kids keyboardist James "not Reggie" Dewees, now 37, Reggie And The Full Effect's wild synthy pop punk crossovering is undoubtedly the source material for countless bands since the band's formation in 1998.
Through the years, Reggie's lineup has been an ever-changing list of friends and former bandmates. For this tour, Dewees brought longtime contributors Corey White of The Esoteric and drummer Billy Johnson, as well as Architects member and previous Reggie contributor Zach Phillips on bass. Armed with his trusty MIDI controller, Dewees and the gang pounded through hits from his entire catalog, including From Me 2 U, Take Me Home Please, and songs from the new album, like Revenge Is a Dish Best Served at Park Chan-Wook's House (below), Kanji Tattoos…Still in Style???, and Disregard.
Between songs, Dewees stopped to interact with the audience, sharing hilarious stories in the band's history and answering questions posed by diehard fans. The band also breezed through many of their lighthearted songs, like the 38 second goof track Fowlin' Around and the monster-laced 37.
The somewhat older crowd for Reggie sang faithfully along the high and low songs alike, and when Dewees busted out his cowboy-hat and very tight tank top for pop slinging alter ego Fluxuation, the crowd only sang louder.
To close out the night (few spoilers), Reggie And The Full Effect made their full transformation into Finnish metal band Common Denominator. For all that Dewees and the Reggie gang have flexing power to hit a dozen genres in one night, I never would've expected Dwarf Invasion or any of the associated metalness of Common Denominator. The band's chameleonic performance was entertainingly serious through and through, Reggie's most lasting full effect leaving fans old and new smiling into the night.
Pentimento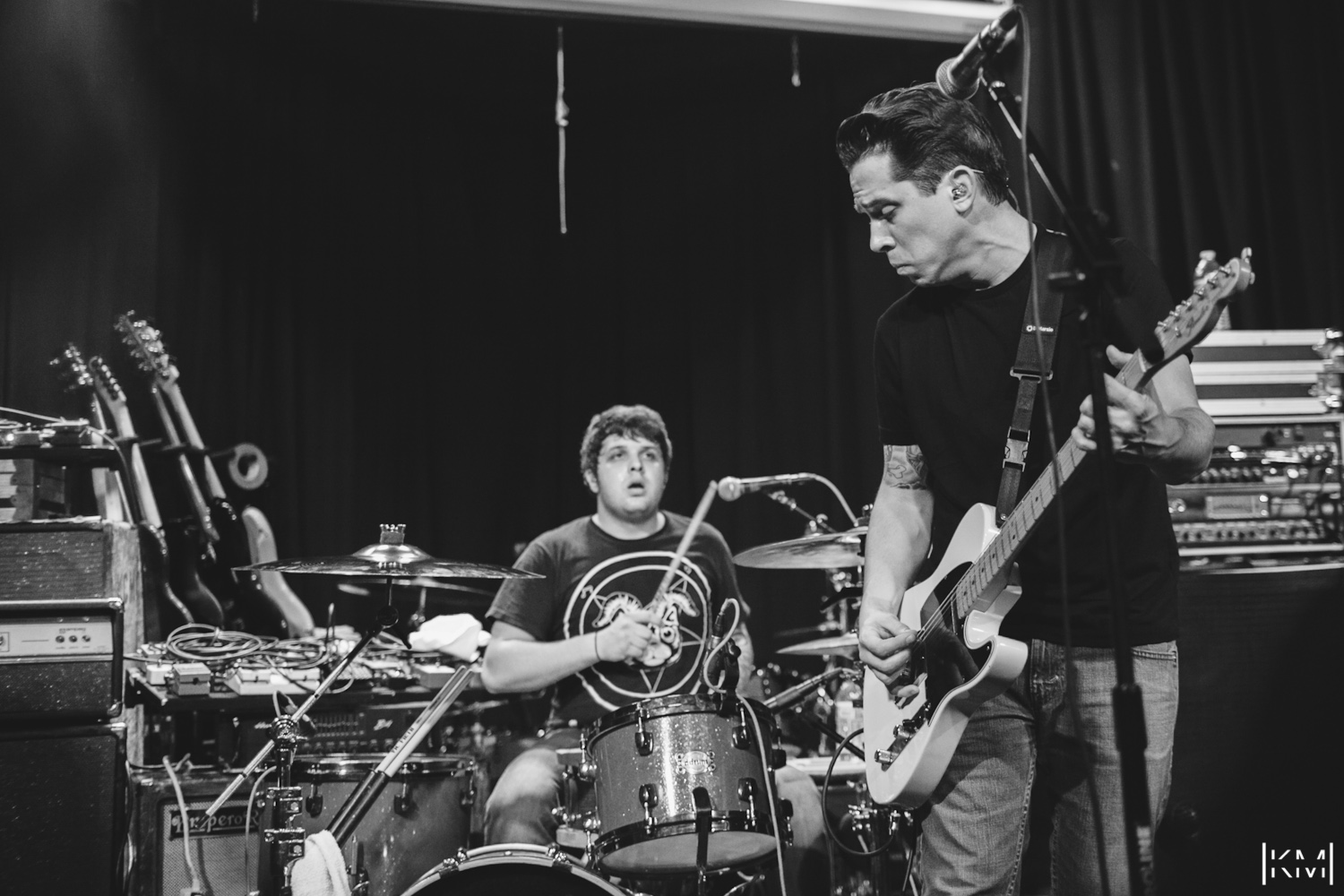 Dads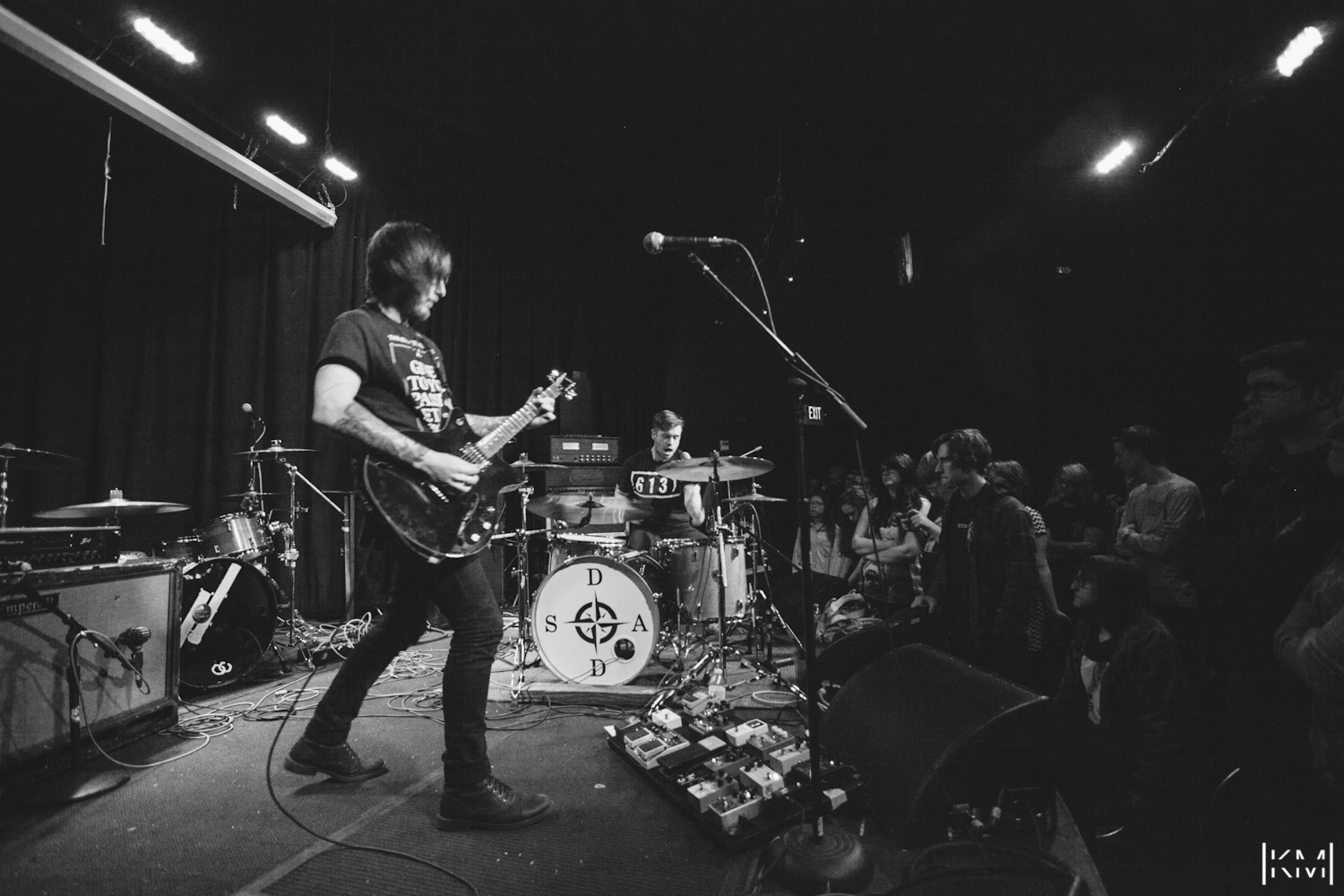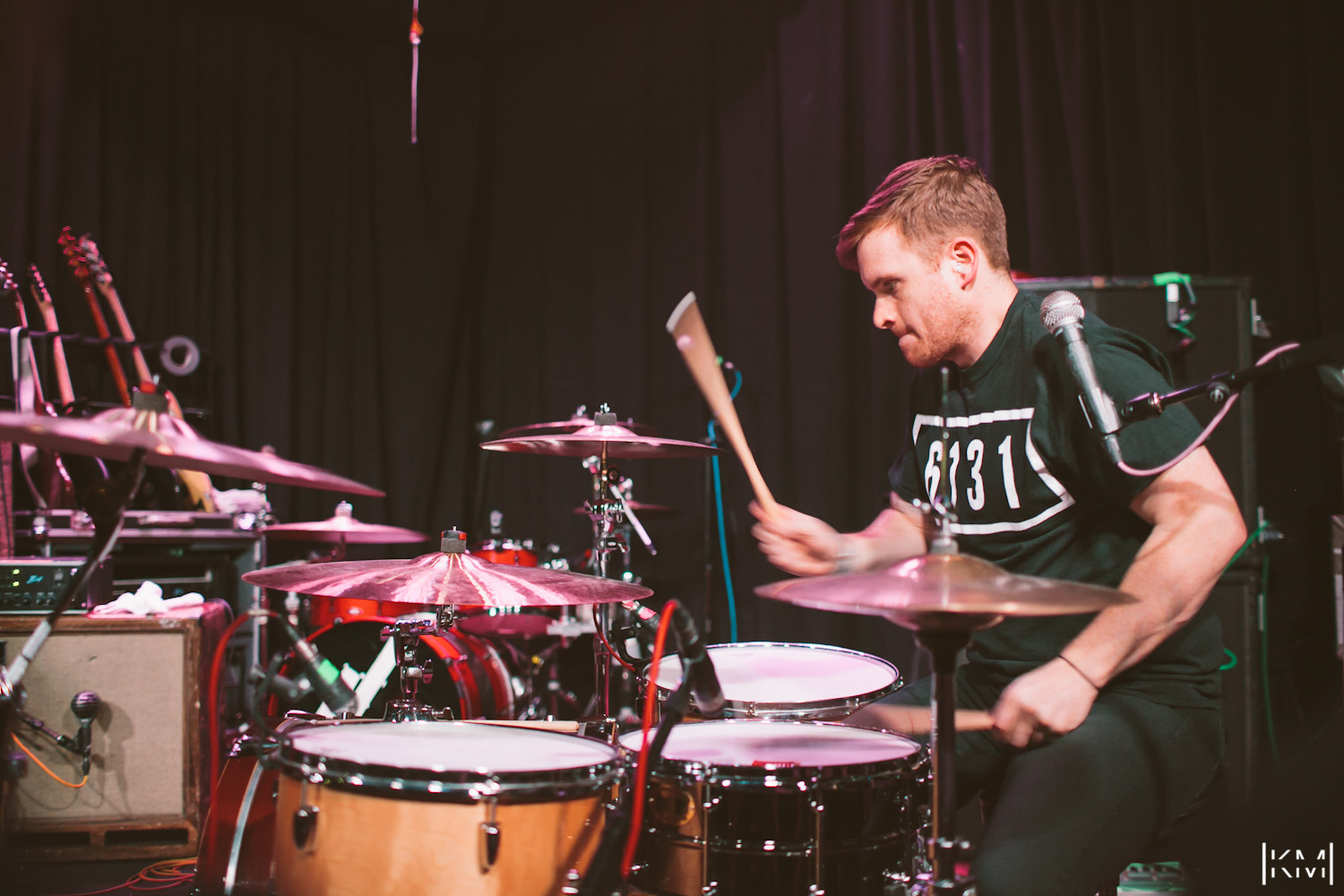 Reggie And The Full Effect