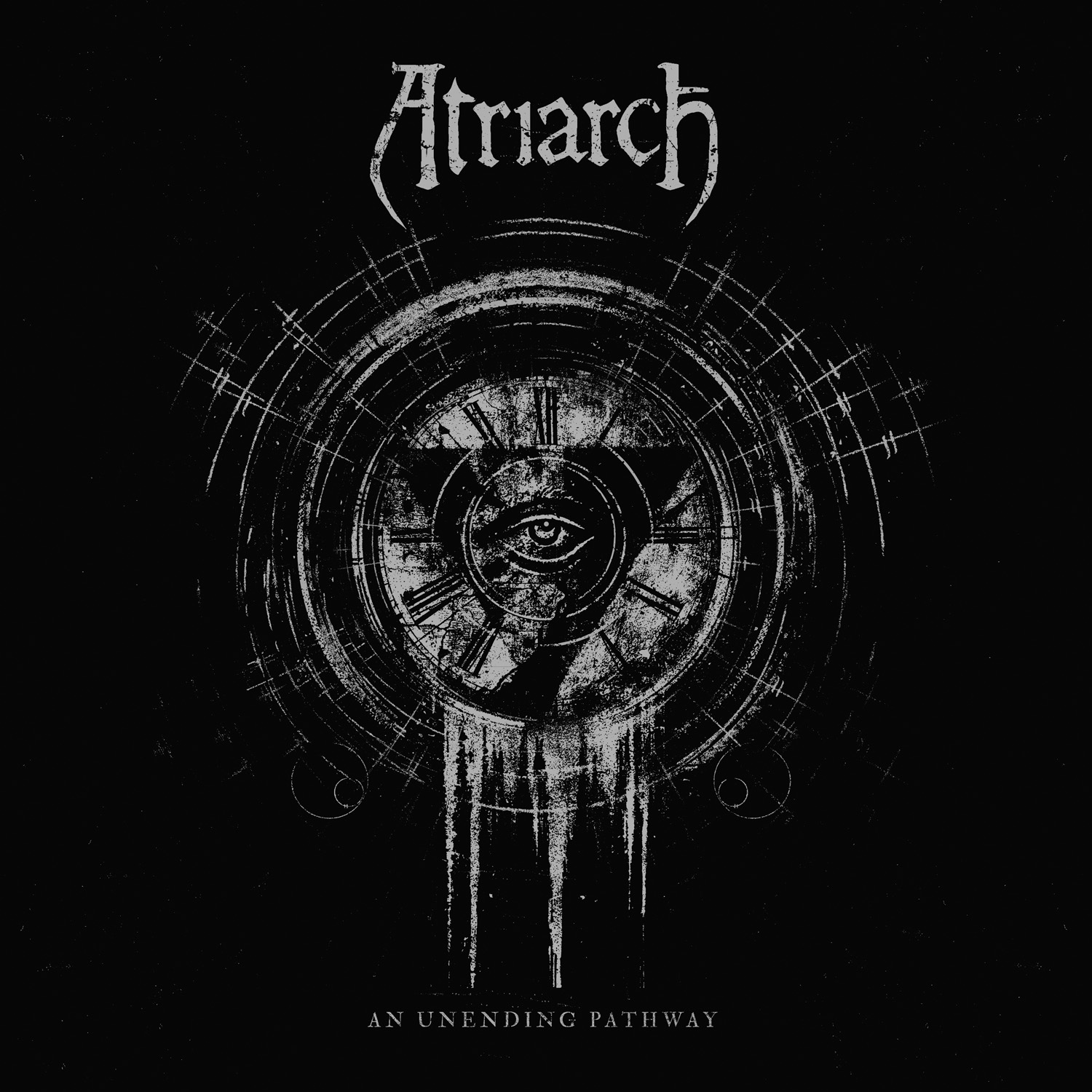 Atriarch
An Unending Pathway
Rating: 7/10
Key Tracks: "Entropy," "Bereavement,"
I've listened to my fair share of odd music in my day, but very few times have I come across an album that creeps me out as much as the music in the new Atriarch album An Unending Pathway. The black/doom/creep metal (yes, I made that up) from Portland, Oregon have released this album through Relapse, their debut on the label but third album in their catalog. Imagine heading to a funeral, but no matter what radio station you turn to all you hear is this deep bellow of a bass guitar. Close your eyes and listen to how 'Entropy' begins, it's like the start of a horror movie in which you realize the funeral you were going to is your own and now you're stuck in some sort of loop.
All hyperbole aside, this album captured a haunting and painful atmosphere. Five of the seven tracks on this album begin with layers and layers of ominous music, whether it be grueling screams, bass guitars, synthesizers or echoing guitars. The guitars follow a black metal approach with tremolo picked notes and dark sounding chords, quickly transforming the song from a horror movie into a panic ridden nightmare. The way the guitars melodically save you from your infinite loop in 'Entropy' quickly grasp chords while the drums blast their way to the end of the track.
Vocalist Lenny Smith brings a harrowing presence to the album. His monologues fit with the music, like a cult leader inciting a ritual. Hell, 'Allfather' sounds like an initiation itself. His screams sound as if he is in anguish, under some torturous spell realizing that he really is nothing. It's like Nietzche sat down with Tim Burton and wanted a soundtrack. The dynamic of his vocal approach is shown on third track 'Revenant,' adding monster like sounds to his deep moans/growls at the end of the song. The fact that Lenny Smith also finds a way to sing over music like this is pretty nerve racking, seeing as traditionally this is a rare thing but also thinking about finding pitches and keys is really interesting.
Most of this album sludges along at a uneasy pace. Luckily track four (and my favorite track on here) 'Bereavement' storms out the gate in typical black metal fashion. Haunting yells, disturbing guitar melodies and breakneck blastbeat drumming. As the song continues on the melodies become more smooth and harmonious, contradicting with Smith's agonizing howls.  The only real gripe I have with this album is there is not enough of this style of the metal spectrum this band covers. There will be short instances littered across the record, but I found myself wanting these quick adrenaline rushes with increased pace more often. 'Rot' spends the entire time trudging along and I just wish out of nowhere, like a jump scare, the band pushed forward into a destructive and maddening black metal leap.
As weird as this album sounds, it is even more uncanny to write about. This is an album/atmosphere one needs to experience themselves to really grasp the entity that is An Unending Pathway. The Pacific Northwest Quartet Atriarch have really released a horror film soundtrack, we're just waiting for an indie producer to put it to use.